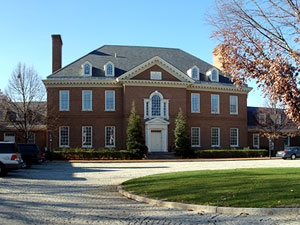 We've got the order of statewide and congressional ballots, unemployment hits a new low, and McCord releases his natural gas plan. Good morning politicos, here's the Buzz.
PA-Gov: McCord Releases Natural Gas Plan: The plan includes taxation on natural gas extraction and investment in education.
PA-Gov: Guzzardi Faces Petition Challenge: Four voters, with the aid of the State Republican Party, are contesting Bob Guzzardi's right to be on the May GOP primary ballot.
Ballot Positions Set: Gov and Lt Gov: Lottery numbers determined the order of names on the primary ballot.
Ballot Placement: Congressional Races: The lottery for ballot placement was held this morning, here's the order in which the candidates will appear.
PA-6 Race Promoted to "Emerging Race" by DCCC: With Manan Trivedi now the lone Democrat in the race, the DCCC is throwing more support his way.
PA-8: DCCC Hits Fitzpatrick With Web Ad: The DCCC is launching a new web campaign against Republicans focusing on their opposition to the Affordable Care Act.
Larry Kane: Kane's Dilemma – Freshman Challenges: How can Kathleen Kane mount, if necessary, any potential charges against Governor Tom Corbett in the Sandusky fiasco?
January Jobs Report: Unemployment Reaches New Low: Better late than never, the January jobs report numbers are now available online and with good news.
Legislative Elections Update:
SD-36: Ryan Aument, endorsed Republican candidate for State Senate in Pennsylvania's 36th District, today announced that he has renewed the Integrity Pledge for his Senate run that he took when he first ran for State Representative.
Aument's Integrity Pledge is as follows:
As your State Senator, I will go to Harrisburg and…
– Continue to refuse taxpayer-paid per diems and mileage for driving back and forth to Harrisburg – Continue to refuse a taxpayer-paid cell phone
– Post my office expenses online from day one for public review, the same way I do in the House – Continue to work to reduce the size and cost of the legislature
– Work to end the per diem system and require all legislators to submit for legitimate expenses only
HD-98: Democrat Tony Crocamo, candidate for State Representative in Pennsylvania's 98th District, has picked up two more key endorsements in his campaign. Crocamo has been endorsed by Mayor of Marietta Borough Ray Vegso and the Donegal Area Democratic Committee. This seat has been held by Rep. David Hickernell (R-Dauphin) since 2003.
HD-150: West Norriton Commissioner David McKenzie today announced his candidacy to represent Montgomery County's 150th House District. The seat is held by Republican Rep. Mike Vereb.
HD-163: Democrat Vince Rongione added another labor endorsement at the International Brotherhood of Electrical Workers Local 614 meeting on Wednesday, March 12. IBEW Local 614 represents the electricians of Exelon Generation, PECO Energy and Veolia Energy. The International Brotherhood of Electrical Workers successfully organized the electrical workers in 2003, starting with 295 workers. Local 614 has grown to 1,450 members since.
HD-182: The Pennsylvania State Nurses Association PAC on Wednesday endorsed State Representative Brian Sims for his 2014 re-election bid.
Statewide
Buzzfeed: 10 fascinating Pennsylvania women
StateImpactPA: DEP chief says he's tried to change the tone at the agency
Capitolwire: Lawmakers introduce bills to lower mandated minimum profit rate for Lottery
Capitolwire: Pharmaceutical monitoring bill on the move again
Capitolwire: Constitutional amendments increasing budget costs for one department
State House Sound Bites: Senate OKs rural community college plan
State House Sound Bites: Changes to prescription database bill puts House and Senate at odds
PA Independent: Philadelphia charter school sues public school district
PA Independent: Voters rebel against GOP establishment, send Wagner to state Senate
Philadelphia
City Paper: Council to expand grants program linked to controversial NAACP leader
PhillyNow: Sen. Toomey creates Buzzfeed listicles
PhillyNow: Philly GOP goes nuclear on social media after Inquirer 'sting' piece
Inquirer: What will dropped probe mean to Kane politically?
Inquirer: Experts debate problems in Kerns' rape case
Inquirer: Residents welcome demise of North Phila. PHA high-rises
Commonwealth Confidential: Corbett unveils portrait of PA's "first woman governor"
SEPA
Daily Local News: Pipeline meeting slated for Thursday
Bucks County Courier Times: Pension, health care costs could 'bankrupt' Bristol Township
Bucks County Courier Times: Northampton Republicans to award $1,000 scholarship
Burlington County Times: Willingboro Councilman James Aryer ends 34-year career in office
Pottstown Mercury: Montco commissioners visit Lower Pottsgrove for town hall meeting Monday
Pottstown Mercury: Upper Pottsgrove bond refinancing will save $183,000
AP: Pa. Senate OKs bill to help schools with snow days
Pittsburgh
Urban Media Today: Fitzgerald Quarterly Address Turns Into Protest Against Fracking in Parks
KDKA: Peduto Calls For Ravenstahl To Return Missing Items From Mayor's Office
KDKA: Acting Secretary Of Education For Governor Corbett Discusses The Education Budget
Early Returns: Schwartz in Shadyside
Early Returns: McCord: 10% extraction tax
Early Returns: Scott Wagner: an omen?
Early Returns: And did they take the letter Ps off the keyboards?
Early Returns: Perry on Politics: Vic and Tuck
Post-Gazette: Allegheny County officials resolve insurance issues
Post-Gazette: Former Pittsburgh Mayor Luke Ravenstahl took his computer home, returned it later
Post-Gazette: Peduto estimates Pittsburgh hall tab at $200,000
Tribune Review: Pittsburgh Council members launch website to promote land bank idea
Southwest
AP: Senators passes bill related to summer gasoline costs, smog
AP: Write-in candidate wins Senate seat
Altoona Mirror: Municipal authorities unable to reach agreement on lease
Observer-Reporter: Mayor questions efforts to combat blight
Johnstown Tribune-Democrat: Dems back candidates
NEPA
The Times Leader: Barletta raps immigrant inmate costs
The Times Leader: Sen. Toomey demands answers in deadly car accident
Times-Tribune: Corbett proposes to shorten wait list for services for intellectually disabled
Times-Tribune: U.S. Sen. Casey, local law enforcement, push for federal bill to stem opioid tide
Citizens Voice: Area sees drop in jobless rate, but for the wrong reasons
South Central
Patriot-News: Pa. House leaders offer resources to conduct an internal probe into corruption allegations against lawmakers
Patriot-News: Jay Paterno plans Sunday State College fundraiser
Patriot-News: Wagner wants more business leaders in politics, but not 'pro-union' Tom Wolf
Patriot-News: York County conservatives resist overtures to work with the GOP
York Daily Record: How Republican write-in candidate Scott Wagner won the special election
York Daily Record: New Hope Ministries seeks borough support for building purchase
Lehigh Valley
Morning Call: Settlement proposed in Allentown-suburbs sewer billing dispute
Morning Call: Lawmakers debate merging state's wildlife agencies
Morning Call: Democrat faces ballot challenge from his own party
Morning Call: Almost all local school districts to see drop in share of LCCC funding
Express-Times: Bethlehem mayor establishes financial advisory committee
Express-Times: Smooth sailing at Northampton County Council meeting for public works nominee
North by Northwest
Go Erie Times: Erie School Board approves hiring appraisal company
Go Erie Times: Erie board weighs exemption request from Jefferson Society
Sun-Gazette: Tourism funds shared among 19 local groups
Sun-Gazette: $1M grant application goes before council
Sun-Gazette: NuWeld rail project gets more funding
Opinion
Inquirer: Inquirer Editorial: Sting evidence requires action
Philly.com: The financial crisis in our schools is an epic political failure
Patriot-News: In Pa., a bad week for ethics in government: Editorial
Express-Times: EDITORIAL: Allow cameras to shed light on U.S. Supreme Court proceedings
Tribune Review: Is there wage stagnation?
Johnstown Tribune-Democrat: Push for tax reform | Urge legislators to back Senate Bill 76
Blogs
Keystone Politics: #HD182: The Josephs Petition Challenge – What You Need to Know
Keystone Politics: Luke Ravenstahl's Lawyer Unveils Greatest. Excuse. Ever.
Liberty City Press: A Picture of "The New Black"
Casablanca PA: A Preemptive Strike
PA Budget and Policy Center: Commentary: A Unified Tax Policy for Marcellus Drilling in Ohio, Pa., and W. Va.
Citizens Call: Margolies a No-Show for PA-13 NAACP Forum, But Still a Presence
Media Trackers: Auditor General Hears Common Complaints Against Philly Charter Schools
Media Trackers: Insurgents Thump Pennsylvania GOP Establishment
Lehigh Valley Ramblings: State House: Beyer Nomination Petition Challenged