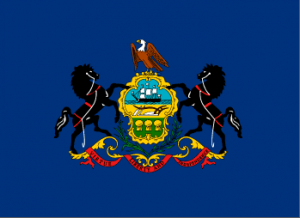 Reed dodges on 2018 plans, PA GOP pushes unity, and Congressmen come out against the AHCA.  Good morning politicos, here's the Playbook!
Reed Dodges on Possible Gov, Senate Bids: The House Majority Leader says he is focusing on 2017 elections.
PA GOP Pushes Unity During Judicial Elections: State Legislative leaders and the Party's endorsed statewide judicial candidates spoke of unity for the 2017 elections.
PA GOP Congressmen Break Ranks on AHCA: Congressmen Thompson and Fitzpatrick have come out against the Republican plan to replace the Affordable Care Act.
Statewide
Capitolwire: Less expenses, less commitments produce $18 million increase in Legislature's surplus.
Capitolwire: PA General Assembly wrap-up for Monday March 20, 2017.
State House Sound Bites: Long-awaited Spanier trial begins with lengthy jury selection
StateImpact: Philadelphia schools announce plan to cut energy bills in half
Philadelphia
Inquirer: Nutter, Peterkin Bell go on the attack over Mayor's Fund story
Inquirer: Fearing raid on immigrants, organizers cancel Cinco de Mayo festival
Inquirer: Ex-sergeant must hand over passwords
Inquirer: Lawsuit: Philly guy wearing Trump hat says NY bar refused to serve him
Inquirer: Pa. House OKs bill protecting police IDs after officer-involved shootings
Inquirer: Comcast's Smit steps down as cable division CEO, replaced by No. 2 Watson
Inquirer: Vanguard fires smaller firms, adds ClearBridge to boost Explorer fund
Inquirer: Explainer: Michael Nutter's attack on Mayor's Fund director Ashley Del Bianco
Inquirer: Tuesday's topsy-turvy special election for 197th upends politics as usual
Inquirer: Energy savings could yield $600M for Philly schools
Inquirer: News Literacy Project: Teaching students to tell the true from the fake
Philadelphia Magazine: Here's What's Behind the Sharp Left Turn in Philly's District Attorney Race
Philadelphia Magazine: The City Wants to Put an End to Philly's Electric Vehicle Parking Program
Philadelphia Magazine: State Rep From Philly Wants to Drug-Test His Peers
WHYY Newsworks: Philly schools announce plan to fund repairs while cutting energy bills in half
WHYY Newsworks: Strange special election today in North Philly
WHYY Newsworks: Op-ed: Conflict of interest in FOP endorsement of Philly DA candidate
Billy Penn: North Philly's Cheri Honkala says she's got a plan to end homelessness
KYW Newsradio: Lawyers Could Ease Philadelphia 'Eviction Crisis,' Council Members Hear
Philadelphia Business Journal: Philadelphia CEO: How to engage and retain your millennial workforce
Philadelphia Business Journal: Are student loan repayments the next top job perk? One local startup says so
Philly Voice: Philly restaurants to participate in another day of closings to support U.S. immigrants
SEPA
Pottstown Mercury: Phoenixville council OKs affordable units
Pottstown Mercury: Chesco D.A. Hogan, DEA chief named to head Regional Drug Strike Force
Bucks County Courier Times: Bucks and Montgomery County nonprofits could lose millions under Trump budget proposal
Bucks County Courier Times: Calendar of Bucks meetings today – Tuesday, March 21
Bucks County Courier Times: New Hope council holds hearings on leash laws Tuesday; new council member appointment possible
Bucks County Courier Times: Bristol Township school board approves new contract with secretaries, other workers
Bucks County Courier Times: Lawmaker says plan to replace school property taxes on the way
Delco Daily Times: Chester called most dangerous city in Pa.
Pittsburgh
Post-Gazette: Pa. House again approves measure to restrict ID of police officers involved in shootings
Post-Gazette: Pa. Republicans torn over whether to support health care bill
Post-Gazette: Commission tables vote on extending Mon-Fayette Expressway
Tribune Review: Beechview could be the answer to Pittsburgh's affordable housing problem
Tribune Review: Pittsburgh Post-Gazette nixes newspaper home delivery it deems 'too costly'
Southwest
Altoona Mirror: Doyle weighs candidates' challenges
Altoona Mirror: Senator: Families want choices
Beaver County Times:  A sneak peek at upcoming projects, politics page
Johnstown Tribune-Democrat: Adams police chief challenges incumbent in sheriff's race
NEPA
Citizens Voice: State lawmakers sit on $118M surplus
Standard-Speaker: Luzerne ready to upgrade 911
Times-Tribune: Mulligan remains on GOP ballot for Scranton mayor
Times-Leader: Luzerne County solicitors reviewing outstanding community development loans
Times-Leader: Luzerne County Redevelopment Authority mulls selling rail from train tracks
Times-Leader: Barletta requests update on law to help opioid-addicted babies
South Central
Patriot News: Pa. Republican lawmaker suggests God is a polluter
Patriot News: Magisterial district judge candidate in Harrisburg withdraws from ballot
Patriot News: 'They were going to hear from us,' say Pa. doctors who'd be made criminals under proposed abortion-ban bill
Patriot News: Posting bail for a relative? This bill could make you think twice about that
Lancaster Online: Local media representatives, scholars discuss trust, transparency and 'fake news' at Elizabethtown panel
Lancaster Online: Pennsylvania among 4 states where Trump and Clinton spent the most time and ad money
Lehigh Valley
Morning Call: What the Allentown mayor candidates would do to combat corruption
Morning Call: Susan Brown kicked off Alburtis mayoral ballot; challenge against Salisbury judge dismissed
Morning Call: Lou Barletta opposes GOP Obamacare repeal bill
Morning Call: Charlie Dent, 'Tuesday Group' head to White House
Morning Call: Allentown mayoral candidate Luiz Garcia survives challenge, remains on ballot
Morning Call: Pennsylvania Republicans trying for unity in state judicial elections
Morning Call: SCOTUS hearing: where do Pa.'s senators stand on Neil Gorsuch?
Morning Call: Republican 'no' votes mount on Obamacare repeal
Reading Eagle: Lack of trash pickup during storm debated in Reading
North by Northwest
Centre Daily Times: Wolf administration provides flood insurance, grant funding information
Centre Daily Times: Ferguson Township supervisors mull flood plain conservation variances for new water treatment plant
Sun-Gazette: Wolf promises to work with House and Senate for state pension reform
Erie Times-News: The race for mayor | Jay Breneman sees chance to serve, lead
Opinion
Inquirer: Inquirer Editorial: PPA interim chief has tarnished her 'reformer' badge
Inquirer: Commentary: Trump's budget is bad for America's poor
Tribune Review: Paycheck protection: Tough to swallow
Bucks County Courier Times: Fighting poverty with education
Patriot News: Trump should heed Churchill's warning not to escalate arms races: Editorial
Reading Eagle: Editorial: Worthy House bill gives boost to vocational education