It was a firecracker week in PA politics with a special election and a major leak from the Attorney General's office. See who made this week's list!
Scott Wagner. It's rare when a write-in candidate wins, it's even rarer when the write-in candidate blows out the party establishment in a special election. But, Tuesday night that is exactly what conservative activist Scott Wagner did. A special election was triggered by Senator Mike Waugh's resignation and the Republican establishment selected Rep. Ron Miller as their candidate. Wagner beat both Miller and Democratic pick, Linda Small by about 20 points. (Editor's note: Wagner advertises on PoliticsPA).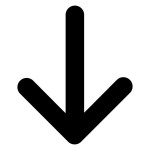 Kathleen Kane & The Philly Four. The biggest story of the week was the Attorney General's office shutting down a sting investigation that they were not able to prosecute due to a botched investigation; however, several of the targets of the investigation were named in a Philadelphia Inquirer article last weekend. According to individuals involved in the investigation, State Rep. Ronald G. Waters accepted multiple payments totaling $7,650; State Rep. Vanessa Brown took $4,000; State Rep. Michelle Brownlee received $3,500; and State Rep. Louise Bishop took $1,500. While it looks bad for those State Reps., it also looks bad for Kane who has to deal with the fallout of a poor investigation that happened before her tenure even began.
Rob McCord. The State Treasurer picked up a big endorsement this week with the professional firefighters association, and he launched his first media buy with two commercials the introduce him and highlight his focus on education. With two months left until the primary, this gives him a decent amount of time to boost his name recognition and break into the near-monopoly Wolf has had on the airwaves.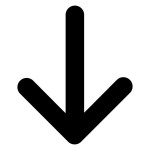 Dominic Pileggi. Wagner's win signals a shift in caucus politics. To be Leader, he has to have the votes of a majority of his GOP colleagues. The election takes place every two years (every new session). Waugh, the former Sen, was a Pileggi backer. Wagner has said specifically he will vote against Pileggi for Majority Leader. That's a net loss of two votes for Pileggi in an election where the margin of victory tends to be small.
Erin McClelland. This first-time candidate scored a big win in her primary battle this week as she won the endorsement of the Cambria County Democratic Party. It's the home-county of her opponent, former Rep. John Murtha chief of staff, John Hugya. She adds this endorsement to the support of the Allegheny County Democratic Party, several labor councils and a score of local officials.
Tweet of the week this week blew out the competition with record levels of snark.
Frontiers in ed-board meetings: statewide official visits newspaper with libel lawyer, refuses to speak to newspaper. http://t.co/CXaNgo4QRk

— Sasha Issenberg (@sissenberg) March 21, 2014