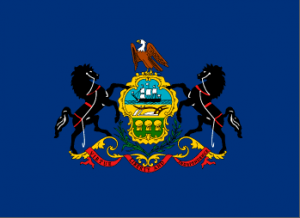 We look at the changes voting patterns in the state since 1984, an in-depth breakdown of the GOP AG fundraising reports while Shapiro, McGinty and Fetterman all release new ads. Good morning politicos, here's the Playbook!
Map: From Reagan to Obama: A look at how Pennsylvania has changed from 1984 to today.
Shapiro Releases First TV Ad (VIDEO): The Democratic Attorney General candidate emphasizes his experience and establishment support as he hits the airwaves.
Editorial: Smerconish Ponders Rejoining the GOP: It's the only way to have a say in the upcoming presidential primary.
PA-Sen: Fetterman Debuts New Ad on Guns (VIDEO): The spot features the Mayor's Smith & Wesson Model 500.
Rafferty Posts $170K Haul, Peters Brings in $5,000: A financial breakdown of the race for the GOP nomination for Attorney General.
PA-Sen: McGinty Tackles Gender Pay Gap in New TV Spot (VIDEO): The McGinty campaign is targeting women in their latest ad.
PA-12: AFSCME Endorses Larchuk: The Democratic Congressional candidate scores the backing of AFSCME Council 83.
Legislative Elections Update
SD-31: Republican candidate and former NFL player Jon Ritchie released his first TV ad yesterday.
The 31st district covers parts of Cumberland and York Counties.
Statewide
State House Sound Bites: Nearly half of midstate House and Senate races have only one candidate
State House Sound Bites: Wolf readies search for Pa. Supreme Court nominee
State House Sound Bites: Back in state, Toomey gets hit over Trump, Obama nominee
PLSReporter: Corman: "Every day we wait is a day lost"
PLSReporter: Democratic leaders discuss other than veto budget options with Gov. Wolf
PLSReporter: Reed on the budget: "The ball is in the governor's hands right now"
State Impact PA: Opponents question climate benefits, morality of natural gas
Philadelphia
Daily News: What the media doesn't get about Trump's America
Daily News: Pennsylvania's lame laws against drunken driving
Inquirer: Kenney moving ahead on community schools
Inquirer: Judge: Cosby accusers should get file from 2005 case
Inquirer: Local DNC committee's tax-exempt status in question
Inquirer: A.G. race rival questions Shapiro campaign funding
WHYY Newsworks: Union League explores Philadelphia's history of conventional wisdom and blunders
WHYY Newsworks: As EPA delves into long-term health effects of artificial turf, towns continue field installation
WHYY Newsworks: Philly doesn't have Flint-like lead issue, city officials testify at hearing
WHYY Newsworks: Bucks County officials want to change a Depression-era tax law they say costs them millions
SEPA
Bucks County Courier-Times: Solicitor: Bristol Township School District labor talks held up by state budget impasse
Bucks County Courier-Times: Pennsbury school board to stage first of two budget hearings Tuesday night
Bucks County Courier-Times: DA's office: DUI patrols deterring motorists from driving drunk
Pottstown Mercury: Morganelli comes to Montgomery County to criticize Shapiro in AG race
Pottstown Mercury: Workers quick actions stop mulch fire at Sunnybrook Ballroom
Pittsburgh
KDKA: Joe Sestak Seeks Rematch Against Pat Toomey For Senate
KDKA: Pennsylvania's Republican Presidential System Hard To Understand
Tribune Review: Hillary Clinton to open first Pennsylvania campaign office in Pittsburgh
Tribune Review: Attorney general candidate Shapiro blasted by foe for contradictory dealings
WTAE: Democrats urge Wolf to relent on veto threat in budget fight
WTAE: Overhauled marijuana decriminalization bill heads to Pittsburgh City Council
Southwest
Beaver County Times: Local union members listen as labor leaders lobby against Trans-Pacific Partnership
Beaver County Times: McGinty to attend town hall meeting in Vanport Twp.
Johnstown Tribune-Democrat: Democrats urge Wolf to relent on budget veto threat
NEPA
Times Leader: Some Luzerne County school districts hit 'crisis' mode with lack of funding due to state budget battle
Times-Tribune: Sanders to open Scranton HQ as Clinton plans phone banks
News Item: Absent Issues
Citizens Voice: Casey holds event on scams targeting senior citizens
South Central
Carlisle Sentinel: Rallies urge GOP senators to back Supreme Court vote
Lancaster Intelligencer: Race for the 16th heats up 5 weeks before primary
York Dispatch: Debates on tap for House, Senate races
Patriot-News: A momentary pause: At Democratic leaders' request, Gov. Wolf agrees to delay threatened budget veto
Patriot-News: Gov. Wolf orders state flags at half-staff for murdered turnpike workers
Patriot-News: 'The crisis is right here': After rash of shootings, residents talk about two Harrisburgs
Lehigh Valley
Morning Call: John Morganelli attacks Josh Shapiro's position on integrity in Democratic attorney general primary race
Morning Call: Public seeing role for government on health
Reading Eagle: Reading teen files federal lawsuit against city cops
Reading Eagle: Dentist from Reading drops out of race for Congress
North by Northwest
Centre Daily Times: Bellefonte council votes on financing $6.6 million project
Centre Daily Times: Aggressive driving enforcement initiative begins
Erie Times-News: Democratic analyst: Opponents may not have resources to stop Trump in Pennsylvania
Opinion
Carlisle Sentinel: Jensen: Left-wing group successfully baits Trump
Patriot-News: The chart that explains why pot legalization hasn't shrunk the racial disparity in drug arrests
Patriot-News: Help stop gun violence in the 'other' Harrisburg
Williamsport Sun-Gazette: Eisenhower would have been appalled at what has happened
Post-Gazette: Welfare state: Hempfield and others should pay for policing
Tribune Review: Government lawsuits against those who question 'global warming' would cast a pall on the scientific process.
Times-Tribune: Environmental advocate: Keystone landfill expansion debate is nationally important
Inquirer: The Pulse: Time to have a say and join the party?
Inquirer: Overpaid legislators should raise the minimum wage
Blogs
Citified: How can bike-share do a better job of reaching the poor
Keystone Crossroads: Bucks County officials want to change a Depression-era tax law they say costs them millions
Keystone State Education Coalition: Gov. Wolf right to insist on lasting budget solutions
Lu-Lac Political Letter: Casey's troubling endorsement
Lehigh Valley Ramblings: Shapiro's pay to play slammed in Montgomery County
Lehigh Valley Ramblings: GOP ranks surge in Norco