It was a boozy week in Harrisburg. See who won and who lost. Here are this week's Ups & Downs.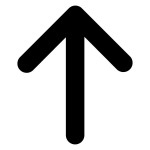 Tom Corbett. Liquor privatization is the Governor's make or break moment. Will he be subdued by the inexorable oppositional pressure from Democrats, special interests, and objectors within the GOP? Or can he step up and deliver on an issue that matters to his base and has broad public support? He took a big step in the right direction last night, as lawmakers credited his leadership with their success in passing a bill through the state House.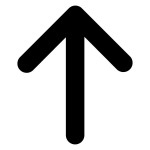 Mike Turzai. The House Majority Leader scored a big victory last night. He's been pushing to privatize the liquor stores for years, but until last night the closest he'd come was in 2011 when the large but fractured GOP majority in the House couldn't get it done. This week, he can toast his own success.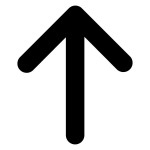 Josh Shapiro. The Montgomery County Commissioner, so often mentioned as a possible candidate for higher office, showed his fundraising chops Wednesday night in one of the biggest events ever for a county official in Pa. He brought in $400,000 from the roughly 200 attendees.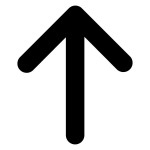 PNC Park. In case it wasn't already clear that the Pittsburgh baseball stadium was the best in the country, Trip Advisor's national survey confirmed it this week. The Pirates' home beat out AT&T Park in San Fran and Camden Yards in Baltimore, among dozens of others. "PNC provides an intimate setting and spectacular views and sightlines from anywhere in the stadium," the site wrote.
Chuck McIlhinney and SEPA GOP Senators. No more can southeast Pa. state Senators sit on the sidelines of the liquor debate: House Republicans have put the ball in their court. McIlhinney represents a Bucks County district at the crossroads of the debate AND chairs the Law & Justice Committee where the Senate version of the bill must start. Talk about a hot seat. Republicans in the region could well be forced to choose between their party and their predilection for getting along with organized labor.
Jay Schiliro. The Mayor of Marcus Hook, Delaware County, might want to consider taking a pass on his re-election bid this year. From the unbelievable Daily News story about his arrest Thursday: "Schiliro, 38, allegedly turned the Marcus Hook Police Department into a private escort agency, ordering a cop on the late-night shift to bring a 20-year-old man to his house in a marked police vehicle. He gave the man wine, then allegedly offered 20 to 30 times to perform oral sex on him, according to the report."
Tweet of the week: Melissa Daniels, PA Independent.
On the ongoing question of whether Punxsutawney Phil should face certain legal and mortal repercussions for his epic failure this season.
This is absurd! *So* not the jurisdiction. RT @theatlanticwire Ohio wants the death penalty for Punxsutawney Phil theatln.tc/103gqG5

— Melissa Daniels (@melissamdaniels) March 21, 2013