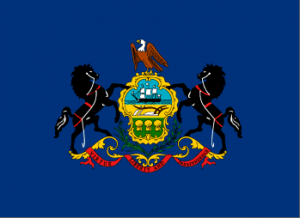 Barletta endorses Trump, Morganelli slams Shapiro and Toomey hits the airwaves. Good morning politicos, here's the Playbook!
Morganelli Attacks Shapiro's Ethics: The Northampton DA continues his crusade against his Democratic primary opponent in the AG race.
BREAKING: PA-11: Barletta Endorses Trump for President: Congressman Lou Barletta joins Tom Marino in backing The Donald's presidential campaign.
Reader Poll: What Would Trump Mean for PA Republicans?: Would Trump help or hurt the GOP officials on the ticket in November?
Reader Poll: Rafferty Favorite in AG GOP Primary: A majority believe the State Senator will take the Republican nomination.
PA-Sen: Toomey's Two-Pronged Ad Strategy (VIDEOS): The Senator releases gun control and pro-police commercials on the same day.
Zappala Alludes to Black Lives Matter in First TV Ad (VIDEO): The Attorney General candidate mentions high-profile cases to emphasize his record on police accountability.
Report: Philly Deputy DA Demoted After Clash with Williams: Did a recommendation that Seth Williams investigate John Dougherty cause the one official's demotion?
Sen. Casey Endorses Shapiro for AG: The Senator throws his support behind the Montgomery County Commissioner.
Zappala Touts County Commissioner Endorsements: These supporters span eleven different counties throughout Southwest PA.
Pennsylvanians Respond to Brussels Attack: PA lawmakers and candidates release statements on the bombings in Belgium.
Planned Parenthood Endorses Shapiro: The Planned Parenthood PA PAC are supporting Josh Shapiro's Attorney General campaign.
Legislative Elections Update
SD-9: Republican candidate Tom Killion won the backing of three business groups: Chester County Chamber of Business and Industry (CCCBI); the Delaware County Chapter of SEPAC, the Political Action Committee of the Delaware County Chamber of Commerce; and ChamberPAC, the political arm of the Pennsylvania Chamber of Business and Industry.
"Tom Killion's vast career in both government and the private sector will make him a great asset in the Pennsylvania Senate," said PA Chamber President and CEO Gene Barr.  "As the founder of a small business, he understands the burdens excessive government regulations and mandates place on job creators.  Throughout his career in public service, Tom has built a strong record of supporting pro-growth policies that will improve the Commonwealth's competitive edge and economic climate."
"I believe strongly that the key to well-paying, family supporting jobs is a strong, robust economy where businesses are able to grow and expand," Killion responded. "In order to create more jobs for local residents, we need to create an economic environment where small and medium size businesses can thrive.  I have always had a strong relationship with the business community, as well as the Pennsylvania, Chester County, and Delaware County Chambers and I greatly appreciate their support."
The 9th district consists of parts of Chester and Delaware Counties.
HD-122: Democratic candidate Neil Makhija fended off a ballot challenge.
"I wish Representative Heffley asked his party leaders to pull the suit, but instead they questioned my citizenship and wasted taxpayer resources. They're desperate to avoid an election." Makhija said. "It's time to have a debate about how we can reform a failed political system."
The 122nd district is located in Carbon County.
Statewide
State House Sound Bites: PA proposals aim to minimize lead exposure
State House Sound Bites: Lawmakers push changes for judicial discipline
PLS Reporter: Rafferty, Smucker join DUI in call for harsher sanctions
PLS Reporter: Legislators join Rep. Cruz to support lead-testing legislation
PLS Reporter: Medical marijuana's future depends on whether changes are made by Senate
Philadelphia
Inquirer: Judge to Kane: Make public claim to selective prosecution
Inquirer: Judicial court freezes proceedings against former Justice Eakin
Inquirer: ACLU: Stop-and-frisk still flawed in city
Inquirer: For Wolf, another make-or-break budget decision
Inquirer: L&I: Violation over Sanders mural was a mistake
Heard in the Hall: Pro-soda tax group files as nonprofit
WHYY Newsworks: Democrats ask Wolf to shelve his veto pen for a day
WHYY Newsworks: Toomey ads focus on cops, guns
WHYY Newsworks: Report: Thousands of pedestrian stops by Philly police illegal, racially biased
WHYY Newsworks: The ambitious public housing plan to remake an entire Philadelphia neighborhood
SEPA
Bucks County Courier-Times: Montgomery County prosecutors, Attorney General Kane's defense team clash at hearing
Bucks County Courier-Times: Neshaminy school board has divergent views about closing Heckman
Bucks County Courier-Times: Pennsbury reduces proposed 2016-17 budget deficit
Montgomery Media: Court session held at Upper Dublin High School; cyberbullying, sexting also discussed
Montgomery Media: Ruttenberg Autism Center in Whitpain brings autism diagnosis, treatment to suburbs
Pittsburgh
Post-Gazette: Sen. Casey meets Supreme Court nominee but unclear if Sen. Toomey will
WESA: Almost Out Of The Weeds? Council Moves On Partial Marijuana Decriminalization
WTAE: Pitt-Greensburg students, faculty, staff, alumni go to Harrisburg with PA budget worries
Tribune Review: Democratic attorney general hopefuls Zappala, Shapiro release TV ads
Tribune Review: Allegheny County expands hotel tax
KDKA: East Allegheny No Longer Able To Pay Its Teachers & Staff
KDKA: Gov. Wolf Standing Firm On Budget Position
Southwest
Johnstown Tribune-Democrat: Cambria County judge hears arguments on Johnstown city manager lawsuit
Beaver County Times: Sestak ignoring primary opponents to focus on Toomey
Beaver County Times: Judge strikes more signatures from McClelland's petition
Observer-Reporter: 49th District candidates discuss issues at Cal U.
Observer-Reporter: Belle Vernon School Board approves loan to keep district operating
NEPA
Times-Tribune: Prison to get top-to-bottom evaluation
Times-Tribune: Environmental advocate: Keystone landfill expansion debate is nationally important
Times-Leader: Bernie Sanders campaign opens first Pennsylvania office in Scranton
Times-Leader: Rep. Lou Barletta: Donald Trump can create a new Republican party
South Central
Patriot-News: Disciplinary court puts case against Pa. Supreme Court Justice Eakin on hold
Patriot-News: Kathleen Kane hearing scheduled amid accusations of prosecution leaks
Patriot-News: Harrisburg council to reject proposal for new city charter
Carlisle Sentinel: Bill to legalize industrial hemp moving in the legislature
Carlisle Sentinel: Pa. schools not required to notify parents of cafeteria violations
York Dispatch: Pa. budget crisis could cause York County ag office to close
Lancaster Intelligencer: U.S. Supreme Court overturns stun-gun ruling in Massachusetts, could limit similar laws in Pennsylvania
Lehigh Valley
Morning Call: U.S. Sen. Bob Casey meets with President Obama's Supreme Court nominee
Morning Call: Democrat Terri Powell tossed from primary ballot for 183rd District
Capitol Ideas: Sanders, Clinton opening offices in Pa.
Express Times: FedEx site still in limbo, as lawmakers pave way for needed road work
Reading Eagle: Bill prompted by death of Reading woman in Berks County Prison reintroduced in state Senate
Reading Eagle: U.S. Sen. Pat Toomey silent on race for White House
North by Northwest
Centre Daily Times: Sen. Bob Casey speaks with Supreme Court nominee (VIDEO)
Centre Daily Times: 10 aging Centre County bridges to be replaced by end of 2017
Erie Times-News: Erie County Council votes to hold back EMTA funding
Erie Times-News: Erie's Bishop Persico set for Supreme Court case
Opinion
Patriot-News: Help stop gun violence in the 'other' Harrisburg
Reading Eagle: Bill to expand rights of abuse victims deserves support
Erie Times-News: Cuneo: Trump's outrageous behavior dis qualifying
Carlisle Sentinel: Polman: GOP gapes at its existential crisis
Lancaster Intelligencer: A bill barring media from having access to 911 call information would impede public's right to know
Times-Tribune: Casey hands Shapiro his strong endorsement for state attorney general
Tribune Review: Pittsburgh Tuesday takes
Post-Gazette: Attack on Brussels: Another terror strike raises questions on security
Inquirer: Heroin has found a home in the 'burbs
Inquirer: Do black lives matter to the Philly media?
Blogs
Citified: ACLU: Philly Police have failed to fix stop and frisk
Citified: Deputy DA recommends arresting Johnny Doc, gets demoted
Citified: Officials: Philly's water is safe
Keystone Crossroads: The ambitious public housing plan to remake an entire Philadelphia neighborhood
Keystone State Education Coalition: Dems confident they can withstand veto override attempt; Community schools plan begins to take shape in Philly
Lu-Lac Political Letter: The Affordable Care Act at 5
2 Political Junkies: Disgusting, just Disgusting
Lehigh Valley Ramblings: The Question Bill Coyle has ducked
Lehigh Valley Ramblings: Ex-Comm'r wants extra 32K for Beth Tp police carport