An actual town hall meeting, candidates staying away from contentious issues, and candidates getting kicked off the ballot.  See who made this week's Ups & Downs!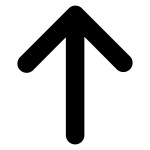 Scott Perry.  Congressman Scott Perry (R-York) is one of few Republicans to hold an in-person town hall.  Many Republicans in the state have faced criticism for not facing voters in town halls since the start of the year.  Some have done tele-townhalls, but have not gone face-to-face with the voters in their districts in a pre-scheduled town hall.  Perry stood in front of the crowd and took his lumps.  

Seth Williams.  The Philadelphia District Attorney was indicted this week on federal corruption charges.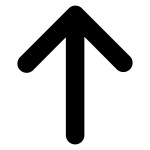 Dave Reed.  By continuing to dodge questions about his plans for 2018, Majority Leader Dave Reed (R-Indiana) has been able to keep clean from the contentious issues like the AHCA.  

AHCA.  The American Health Care Act has had up to 37 Republicans come out against it, including three from Pennsylvania.  This has pushed back the vote on the bill despite Trump and Ryan's lobbying for the bill.

Christopher Pez.  Christopher Pez, the Allentown Mayoral candidate, was kicked off the ballot after it was revealed that 17 of his signatures were from outside of Allentown, putting him below the 100 signatures required.  

197th District Voters.  The voters of the 197th House district have been without representation for months after the second representative in a row was indicted and had to resign.  Problems with the Democratic candidate caused them to be kicked off the ballot, leading to only one name on the ballot, who got fewer than 200 votes.  The voters won't know until later this morning who will be their representative.  It is hard to remember a district with this many problems all at once.  Hopefully it is over by the end of today.  
Bonus Up/Down: Every week, PoliticsPA will be including a bonus up or down, that is exclusive to Playbook email subscribers.  To sign up to see the bonus arrow click here.
The tweet of the week goes to Associated Press reporter Mark Scolforo for seeing the metaphors in everyday life:
State budget metaphor alert. https://t.co/vGwoSZfcU0

— Mark Scolforo (@houseofbuddy) March 21, 2017