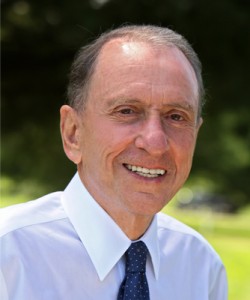 Good morning politicos, here's the Buzz. The conservative confab at PLC didn't disappoint – tons of news this weekend as the presidential campaign continues its march into Pa. Plus Specter's book is a day from hitting shelves.
Specter Still Making News With 'Life Among the Cannibals': Arlen Specter was a leading character in Pennsylvania politics for decades. PoliticsPA takes a look at his forthcoming book, 'Life Among the Cannibals,' in which the former Senator recounts the stimulus, the birth of the Tea Party, and the 2010 primary, and tells where the bodies are buried.
Smith Tax Votes Play in Senate Campaign: GOP Senate hopeful Tom Smith has consistently spoken out against tax increases on the campaign trail. But the Pa. Democratic Party says his record as a Plumcreek Township Supervisor in the 1970s undermines his credibility on the issue.
3/23 Ups & Downs: It was a very busy week in Harrisburg and Pa., and plenty of people had big ups and big downs. See who had the best week and who had the worst.
From the Pa. Leadership Conference:
Santorum Thanks PA for '06 Loss at PLC: Rick Santorum's 2006 loss was a necessary "self-correction," the presidential candidate said Saturday morning. He told a crowd of conservative activists at the Pa. Leadership Conference that his lopsided re-election defeat gave him a better perspective from outside the beltway.
Welch Takes Lumps at PLC Senate Debate: The audience responded favorably to most of Steve Welch's answers at the U.S. Senate debate during the Pa. Leadership Conference. But the biggest crowd reactions came when his opponents – primarily Marc Scaringi – criticized him for his party switch and Obama vote.
Gingrich Talks Gas, Elite Media at PLC: Republican presidential candidate Newt Gingrich delivered a speech Saturday at the Pa Leadership Conference that focused on American energy independence created by drilling for oil and gas in areas like the Marcellus Shale rich region of western Pennsylvania.
Toomey: No Endorsement and Not Likely To Be VP: Senator Pat Toomey fielded questions from reporters regarding his take on the presidential race in a brief press conference held today at the Pa Leadership Conference in Camp Hill Pennsylvania.
Rohrer Receives Herman Cain's Endorsement: Former presidential candidate Herman Cain announced his endorsement of Sam Rohrer for US Senate at the Pennsylvania Leadership Conference on Saturday morning.
Folmer Backs Pinto for Auditor: Frank Pinto is running against the endorsement for Pa. Auditor General – the GOP state committee backed Pa. Rep. John Maher. Today at the Pa. Leadership Conference, he picked up the support of Pa. Sen. Mike Folmer.
Altmire, Critz Face Off: The two incumbent congressmen vying for the Democratic nomination in the 12th congressional district faced off in a meeting with the Pittsburgh Post-Gazette editorial board. They zinged each other from their alternatively liberal and conservative standpoints.
SEPA Legislators Endorse David Christian: David Christian, a GOP candidate for the US Senate, received endorsements today from three Pennsylvania legislators. Senators Tommy Tomlinson and Chuck McIlhinney of Bucks County, and State Rep. Tom Murt all provided endorsements for Christian's campaign.
Karen Ramsburg Takes on Bill Shuster: Karen Ramsburg of Mercersburg is a self-described "mother, nurse and activist," who is hoping to give incumbent Congressman Bill Shuster a run for his money in the upcoming November election.
Legislative Election Updates:
PEG PAC, the political arm of the Pa. Business Council, is backing the Republican candidates in the three state house special elections where the GOP has a shot: Dave Kralle (HD-169, Denny O'Brien's Philly seat), Nick Mattiacci (HD-153, Josh Shapiro's Montco seat) and Ryan Mackenzie (HD-134, Doug Reichley's Berks/Lehigh seat).
SD-15: Meet the three Republicans and two Democrats running to replace retiring Sen. Jeff Piccola (R-Dauhpin). The York Daily Record profiles the candidates, with an emphasis on school funding and taxes.
SD-37: PoliticsPA has occasion over the weekend to chat with Sue Means, running to replace retiring Sen. John Pippy (R-Allegheny). She said her grassroots contacts would help her overcome the establishment advantage of Rep. Mark Mustio and the financial advantage of Raja. Each is also seeking the seat. She also points to a positive write-up in the Tribune Review. "When you look at the budget problems in this state, you can trace them all back to teacher strikes," the homeschooling advocate told PoliticsPA. "Strikes mean higher pensions, pensions lead to higher costs. We need to ban teacher strikes."
SD-49: Former Sen. Anthony "Buzz'' Andrezeski got knocked off the ballot for his old Senate seat for having too few signatures. He represented the Erie-based district before the current Sen. Jane Earll. Earll is retiring, leaving the Democratic primary to four other candidates. The Republican candidate is Janet Anderson.
HD-16: Meet Kathy Coder, one of two Republicans seeking to unseat Rep. Rob Matzie (D-Beaver) (the other is Jeremy Angus). The Beaver Co Times' JD Prose talked to Coder.
HD-31: Video: Rep. Santarsiero kicks off re-election effort.
HD-169: There aren't many elected Republicans in the Philadelphia. In fact, there's only one whose position isn't mandated by the City Charter: Brian O'Neill. The Councilman endorsed Dave Kralle Friday. "It is a pleasure to stand side by side with Dave Kralle as he endeavors to join me in representing the great people of Northeast Philadelphia. I've worked with Dave for a number of years and know that he has the dedication and passion to serve the neighborhoods of this district" said O'Neill. Kralle is the GOP candidate in the special election for former Rep. Denny O'Brien's seat. He also faces a primary challenge from John McCann to be the GOP nominee in November.
HD-182: The debate drama continues. Rep. Babette Josephs responded to complaints by attorney and LGBT advocate Brian Sims complained that she has been dodging debates. "As we know, Brian is a prolific fundraiser and his latest money-raising stunt is to plead for more debates," said Julia Ramsey, Rep. Josephs' campaign manager. "The first we heard of this was in a fundraising e-mail from Brian's campaign. Babette agreed to debate Brian once. That's more than enough free publicity. Voters want a legislator not a fundraiser."
National:
Commonwealth Confidential: Rendell Predicts a Santorum Win in Pa. – Geoff
Inquirer: Mayor Nutter Says Trayvon Martin Was Assassinated – Geoff
AP: Divided Congress settles for low-key bills
AP: Santorum eyes Wisconsin after boost from Louisiana win
Morning Call: Rick Santorum: Senate loss was a 'gift'
National Journal: Gingrich: Santroum has to win Pa.
National Journal: Welch's past support for Obama haunts him at GOP Senate debate
CBS News: Santorum: Romney running "desperate campaign"
The Caucus: Despite victory, Santorum delegate haul is modest
Pennsylvania Ave: Beer, Bowling key to Rick Santorum's uphill battle in Wisconsin
Pennsylvania Ave: Spending cuts bite in Paul Ryan's hometown
Pennsylvania Ave: Santorum's 'Obamaville' ad links Ahmadinejad with Obama
Pennsylvania Ave: Rick Santorum wins Louisiana primary
Pennsylvania Ave: Santorum, campaigning in Pennsylvania, calls 2006 loss a 'gift'
Pennsylvania Ave: Conservatives remain skeptical of Mitt Romney
Pennsylvania Ave: Romney: Obama 'shouldn't be taking credit' for energy production
Politico: Generation X joining K Street
Politico: Romney 'godfather' of health law
Politico: Santorum stretches Senate record
Politico: Obama: 'If I had a son, he'd look like Trayvon'
Roll Call: Supreme Court Ruffles Democrats' feathers
Roll Call: Obama adviser tries to tie Paul Ryan budget to Romney
Roll Call: Ethics panel to review allegations against Berkley, Buchanan
Five Thirty Eight: G.O.P. campaign could end soon, but not in Louisiana
Five Thirty Eight: Etch a Sketch highlights miss opportunities for Romney's rivals
Washington Post: As Supreme court justices review health care law, stakes will be hard to ignore
Washington Post: Wisconsin Gov. Walker's recall: big money fuels small government fights
Washington Post: Rep. Paul Ryan says he'd 'consider' a vice presidential candidacy
Real Clear Politics: All for none and none for all
Real Clear Politics: Romney pivots to new stage in campaign
The Hill: Rank and file House Dems poised to rally behind Van Hollen budget
The Hill: Boehner goes toe-to-toe with Obama over Keystone, rising gas prices
The Hill: Slower jobs growth for women voters could hurt Obama in election
NY Times: Santorum's Catholicism draws evangelicals
The Caucus: Republican Presidential candidates react to Trayvon Martin killing
ProPublica: Fannie and Freddie: Slashing Mortgages is good business
USA Today: Obama urges Congress to create transportation jobs
USA Today: Biden rips Republicans on Medicare
Slate: A primer on the GOP's insanely complicated delegate math
Post-Gazette: Santorum takes Louisiana but it's a tough road ahead
AP: Santorum picks up delegates with win in Louisiana
AP: Conservatives, blue collars help Santorum's LA win
Statewide:
Early Returns: Murderers' Row
Patriot-News: Pa. Auditor General Candidates' Dual Candidacies Draw Fire From Challenger – Geoff
Patriot-News: Pennsylvania Conservatives Reluctant to Forgive Political Transgressions – Geoff
AP: Pa. convictions cost 4 Republicans their pensions
Post Gazette: Santorum, Rohrer win PLC straw poll
Post-Gazette: PA GOP surveying candidates, hoping for party unity
Post-Gazette: Candidates tout skills for auditor general watchdog job
Post-Gazette: New anti-fracking ad takes aim at HD 1950
Post-Gazette: PA ranks seventh in the nation for total toxins released into waterways
AP: PA convictions cost 4 Republicans their pensions
Capitol Ideas: Tacking To The Right – Geoff
Philadelphia:
Inquirer: Area votes in Congress
Inquirer: Talks break down again between SEPTA, transit police
Inquirer: Washington Twp. council head seeking mayorality
Inquirer: Thousands in city join "Million Hoodie March"
Inquirer: Nutter, US Airways chief meet over fifth-runway dispute
WHYY Newsworks: Santorum and Gingrich woo conservative meeting in Camp Hill, Pa.
CBS: Law professor concerned "stand your ground" laws will lead to more violence
CBS: Pro-life, Anti-Obamacare rally draws hundreds to Independence Mall
CBS: Nutter's administration to target "bandit signs"
CBS: Federal government approves aid for displaced employees of Delaware County refineries
CBS: Mayor Nutter stresses importance of regional cooperation at Bucks County conference
Philly Clout: Jones says no to business tax exemption for hedge funds
SEPA:
Daily Local: Additional funding for Chester Valley Trail
Daily Local: Kennett officials OK stop signs at dangerous crossing
Daily Local: Downingtown firefighters in compliance
Bucks Local News: (VIDEO) Santarsiero announces re-election bid, says he won't be rubberstamp for Corbett
Bucks Local News: Bucks County Commissioners approve $2M contract for low-income senior housing in Bensalem
Bucks Local News: Bucks County municipalities benefitting from a mild winter; snow removal costs way down from 2011
Bucks Local News: Site issues delay completion of new Bucks County Justice Center in Doylestown
Bucks Local News: State Rep. Petri outlines state budget issues in townhall meeting in Wrightstown
Bucks Local News: Bucks County Community College president makes the case for increased state funding in Harrisburg
Delco Times: Parents appeal to Vatican over school closures in South Philly
Pittsburgh:
Early Returns: Altmire, Critz face off
Tribune-Review: Pittsburgh Catholic Diocese announces parish consolidations
Tribune-Review: Property owners explore options in slow natural gas market
Tribune-Review: Municipal authority of Westmoreland County now on Twitter
Tribune-Review: Pittsburgh Health Corps recruiting new members
Tribune-Review: Groups hope to add, expand Pittsburgh historic districts
Tribune-Review: Backbone of Pittsburgh's past could leave Golden Triangle
Tribune-Review: DEP Chief dismisses criticism of gas regulations
Tribune-Review: City EMS chief McCaughan to take Highmark job
Tribune-Review: Squirrel Hill valve testing will affect water service
Tribune-Review: Pittsburgh public schools get $12,000 in unclaimed property
Aspinwall Herald: Towns find it tough to revitalize without state assistance
Post-Gazette: South Fayette authorizes lawsuit against Marcellus law
Post-Gazette: Towns oppose shale law challenge; independence through shale?
Early Returns: Santorum, Rohrer win PLC straw poll
Early Returns: Murders' Row
Somerset Daily American: New texting law creates enforcement issues for local police
Johnston Tribune-Democrat: Monday is deadline to register for primary
Southwest:
Beaver County Times: JD Prose Column: Political Prose: Coder hits the trifecta with meat, football, and golf
Johnstown Tribune Democrat: Monday is deadline to register for primary
Beaver County Times: Sheriff's budget up 40% in four years
Beaver County Times: State officials tour Brunton facility
Observer-Reporter: Municipalities make do with less from CDBG program
Observer-Reporter: Lawsuit against officers, Smith Township settles
Indiana Gazette: Changes to oil and gas act benefit industry, panelists say
Altoona Daily Mirror: County explores Veteran court
NEPA:
The Times Leader: Mellow quits Blue Cross board post
The Times Leader: Jensen gets planning board job
Daily Item: Stilp, Vinsko visit with local Democrats in Northumberland
Times Tribune: Senate probe status is long-running mystery
Times Tribune: Dem lawmaker challenges state trooper subsidy
Standard Speaker: Library group campaigns for 'yes' vote to funding shift
Standard Speaker: Approval won't result in automatic tax hike
Times News: Obama health care critics say Pa being negatively impacted
Citizens Voice: Pa. only average in corruptibility
Citizens Voice: Cartwright opens W-B campaign office
Citizens Voice: County council weighs same-sex benefits
Citizens Voice: Watch group chastises Holden
Go Lackawanna: Battle cry welcomes new military center
South Central:
Gettysburg Sun Gazette: State office seekers weigh in on new voter identification law
AP: Santorum, Gingrich show up in Camp Hill for Pa. conservatives
Harrisburg Patriot News: Rick Santorum makes his pitch to Pennsylvania conservatives
Harrisburg Patriot News: GOP hopeful Rick Santorum speaks at Pennsylvania Leadership Conference
Harrisburg Patriot News: Mitt Romney praised at Pennsylvania's Leadership Conference
Harrisburg Patriot News: York County GOP club to sponsor Republican candidates Monday in Springettsbury Township
Harrisburg Patriot News: Jurors in Jane Orie trial end third day of deliberations, tell judge they're at 'serious impasse'
Harrisburg Patriot News: Registration deadline nears to vote in April 24 primaries
Harrisburg Patriot News: Santorum, Gingrich court voters at Pennsylvania Leadership Conference
Harrisburg Patriot News: Pennsylvania conservatives reluctant to forgive political transgressions
Harrisburg Patriot News: Straw poll uses iPad app
Harrisburg Patriot News: Tuition benefits for Pennsylvania's state and legislative employees have disappeared in recent years
Harrisburg Patriot News: Tuition breaks for employees of Penn State, state-owned universities gain scrutiny as taxpayers are asked to pay more
York Daily Record: Education funding and taxes are hot topics in 15th state Senate race
York Dispatch: April 2 debate for Republicans running for Congress
Gettysburg Sun Gazette: State office seekers weigh in on new voter identification law
Gettysburg Sun Gazette: Senate GOP candidates debate issues at local forum
Lehigh Valley:
Morning Call: Politics as usual
Morning Call: Republican candidates for U.S Senate face off at debate
Morning Call: Pat Toomey: Mitt Romney is a conservative
Morning Call: Lower Saucon reviews  rezoning for landfill
Reading Eagle: Seniors and their struggle inspire candidate to run
Reading Eagle: Ex-Lehigh County employees enters legislative race
North by Northwest:
Campaign '12 Blog:  Andrewzeski tossed from primary ballot
Sharon Herald: State reps will face local school board members
Sharon Herald: Longietti proposes bill for automatic recounts
Sharon Herald: Lawyer makes bid for spot on ballot
Williamsport Sun Gazette: State office seekers weigh in on new voter identification law
Opinions:
Express Times: Sen. Larry Farnese has the answer to Pennsylvania ultrasound bill
Reading Eagle: Exeter has grown, so has its need for fire protection
Delco Daily Times: Opinion: Friendly fire: I was wrong to question DRPA
Pocono Record: Editorial: Exposed: He wasn't Mr. Nice Guy
Lebanon Daily News: Letter to the Editor: Did they do all they could?
York Daily Record: Opinion: Our take on congressional term limits
NY Times: A moment of truth for health care reform
Tribune-Review: Property rights: 9-0
Tribune-Review: Sunday pops
Tribune-Review: State of Corruption: March of the rats
Tribune-Review: Challenging & defending Obamacare
Tribune-Review: ObamaCare's contract problem
Tribune-Review: Cracked up over Murphy
Tribune-Review: PA coal county skeptical of Obama
Tribune-Review: Legislative alchemy can turn explosive
Times Tribune: Chris Kelly: "Just close your eyes"
NY Times: The Full-Employment Congress
WSJ: Liberty and Obamacare
USA Today: Natural gas production boom alters energy outlook
USA Today: As health law turns 2, the demonization continues
USA Today: Teacher evaluations, a joke no more
Inquirer: Karen Heller: A reason for Democrats to heed primary
Inquirer: Gas price and the economy
Inquirer: Ultrasound laws are constitutional
Inquirer: Romney sketching out another campaign
Inquirer: Corbett's overseas trip was not a bad thing
Daily News: More cuts, fewer library visits bode ill for turning the city around
Bucks Local News: Op-Ed: Shale law does not preempt local control
Pottstown Mercury: Obamacare's contract problem
Pottstown Mercury: Two years of broken promises (by Rep. Joe Pitts)
Pottstown Mercury: Will women pick the next president?
Pottstown Mercury: Pensions, mandates are shackling schools
Burlington County Times: "Swift justice" unlikely in Afghanistan massacre
Post-Gazette: Water torture: Congress needs to act on decaying locks and dams
Post-Gazette: My fellow Appalachians: Our region rocks
Harrisburg Patriot News: Pro: Affordable Care Act makes our lives better
Harrisburg Patriot News: Con: Obamacare is unpopular and expensive
Harrisburg Patriot News: Santorum's good ol' days aren't what we need
Harrisburg Patriot News: Voter ID bill is unnecessary evil
Indiana Gazette: Where's the help from White, Pyle now?
Somerset Daily American: School tax concerns
Altoona Daily Mirror: Credit local lawmakers for support of HB 1077
Blogs:
Gort 42: Kathleen Kane had 15 parking tickets dismissed
Pennsylvania Progressive: Kathleen Kane: Parking ticket deadbeat?
Keystone State Education Coalition: Follow the money: Students first PAC
Keystone State Education Coalition: Texas school boards sample anti-testing resolution
Commonwealth Foundation: PPACA will put a quarter of Pennsylvanians on Medicaid
Lehigh Valley Independent: Who's to blame for gentrification
Lehigh Valley Independent: Why one potential food truck owner isn't opening in Bethlehem
Down With Tyranny: Fracking's got a friend in Pennsylvania (Tim Holden)
NEPArtisan: Carbondale Area School Board: Let's pay for an empty school building
NEPArtisan: Sen. Toomey thinks he's popular, possibly VP candidate; Candidates say who?
2 Political Junkies: Justice for Trayvon Martin; Monday in Pittsburgh
2 Political Junkies: More on New Kensington's Monument
2 Political Junkies: The Brainstorm Never Fails
Lu-Lac Political Letter: Matt Cartwright opens campaign office
Lu-Lac Political Letter: It's Not Obama Care
Pennsylvania Progressive: Band sings anti-semitic lyrics at GOP event
Keystone Progressive: Women and the affordable care act
Keystone Progressive: Unite Against the War On Women developments
Keystone Progressive: Summary: 'Keystone Progress' White House 'tweet up'
Keystone Politics: Waga willing to wage $200K on term limit
Keystone Politics: Allyson Schwartz votes with Democrats on Health Care cost controls
Keystone Politics: Hotline on PA-17: 'Upset Alert'
Keystone Politics: Philly reassessment reform should be revenue-neutral
Citizens' Call: One parent's view: Striving for excellence in math while confronting the biases of standardizing tests, dilemmas of academic tracking