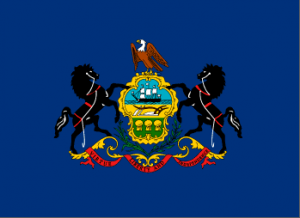 Toomey's seat becomes a "toss-up", Eakin is found guilty and we review the weekend talk shows. Plus, last week's Ups & Downs! Good morning politicos, here's the Playbook!
3/25 Ups & Downs: A withdrawal, a Senate sit-down and our long budget nightmare is over. See who made this week's list!
PA-Sen: Cook Moves Toomey's Seat to "Toss Up" Column: The prospect of Donald Trump at the top of the ticket is hurting the incumbent Senator.
Eakin Found Guilty, Fined: The Court of Judicial Discipline found the former Supreme Court Justice guilty of misconduct, though he'll still get to keep his pension.
Sunday Show Preview: March 27, 2016: We take a look at the Sunday morning political talk shows that will air throughout the state.
Statewide
State House Sound Bites: As Impasse Ends, Democrats Are a Frustrated Minority
State House Sound Bites: Ratings Agencies Take Dim View of PA's Fiscal Future
Philadelphia
Inquirer: Kasich draws a closer look from GOP money in Pa.
Inquirer: Rendell on soda tax "why are doughnuts exempt?"
Inquirer: Erstwhile allies square off in Delco House race
Inquirer: Inquirer, other newspapers, oppose Kane bid for secrecy
Inquirer: In 90s, Philly guy tried to play the Trump card
Inquirer: Monday is final day to register for primary
PhillyClout: Fiscal watchdog or soda tax yes-man?
Big Tent: Pa. GOP bigwig Bob Asher raising money for Kasich
WHYY Newsworks: Ratings agencies take dim view of Pa's fiscal future
WHYY Newsworks: Candidates vying for Fattah's seat in Congress tackle corruption, race and poverty in debate
SEPA
Pottstown Mercury: 70 mph speed limit coming to Pa. Turnpike, interstates by May
Bucks County Courier Times: Montgomery Township firm hit with a whistleblower suit has record of safety violations, OSHA says
Delco Daily Times: Politics tense between state rep. Margo Davidson and Sekela Coles in race for the 164th
Bucks Local News: Villas at Newtown developer to restore deteriorating historic farmhouse, build six additional condominium units
Bucks Local News: Through his donation to Lake Afton, 12-year-old entrepreneur hoping to inspire others to help picturesque Lake Afton in Yardley
Pittsburgh
Post-Gazette: Job growth top priority for 14th District candidates
Post-Gazette: First government subsidies for assisted living may be around corner
Post-Gazette: In upcomnig Pennsylvania primary, voters must be 18
WESA: Ratings Agencies Take Dim View Of PA's Fiscal Future
WESA: Monday Is The Last Day To Register To Vote In The PA Primary
Southwest
Beaver County Times: Residents scramble to register to vote before Monday deadline
Beaver County Times: Wolf spokesman warns of Pennsylvania budget deficit, reduced credit ratings
Johnstown Tribune-Democrat: Local farmers, businesses look to Cuba for opportunity
Johnstown Tribune-Democrat: Politics sidetrack regulations for tax preparers
NEPA
Times Leader: 'Mining intellect' debated at Luzerne County Council meeting
Times Leader: Luzerne County officials consider new committee to target blight
Times-Tribune: State budget hurdles remain
Times-Tribune: Clinton, Cruz net top contributions in NEPA
South Central
Patriot-News: News organizations oppose AG Kane's request to file secret defense argument
Patriot-News: U.S. judge cuts, but doesn't kill lawsuit against Harrisburg gun ordinances
Patriot-News: Members of the public debate a proposed bill that would lessen penalties of marijuana possession in Harrisburg
York Dispatch: Supporters to Feel the Bern in Red Lion
York Dispatch: Gov. Wolf seeks to fill judge vacancies
York Dispatch: Dover Twp. man works to get out the autistic vote
York Dispatch: Candidates for Dillsburg-area House seat debate
Lehigh Valley
Morning Call: Unusual GOP delegate rules could put Pa. in the convention spotlight
Reading Eagle: Public meeting in West Reading on how Wyomissing School District elects board members
Reading Eagle: Vietnam veteran from Muhlenberg Township will represent Berks County at state capitol
North by Northwest
Centre Daily Times: Centre County League of Women Voters set to host candidates night
Go Erie: Supreme Court dynamic on full display in Erie case
Go Erie: Senate candidate Fetterman touts value of moral outrage
Opinion
Carlisle Sentinel: When facts aren't facts: A look at the effectiveness of sexual offender registries
Patriot-News: This wasn't a budget Gov. Wolf wanted – but it was one Pa. needed: Charlie Gerow
Patriot-News: Minimum wage increase could hurt the people, that the 'feel good' policy is intended to help: Alex Halper
Patriot-News: When you're talking Trump, be careful what you ask for: Christine Flowers
Inquirer: Don't make the schools beg
Inquirer: Visit Philly was wrong to hide a crime
Pottstown Mercury: Sunday's sound off
Daily Local News: Why Obama's Cuba trip is a disgrace
Tribune-Review: Tracing the roots of the rise of modern populism
Post-Gazette: Tax with benefits: A higher hotel levy could yield big sports events
Post-Gazette: Lessons of Flint: The public must hold officials accountable
Blogs
2 Political Junkies: More Worries For Senator Pat Toomey
2 Political Junkies: No, Senator Toomey. That's NOT Doing Your Job
Commonwealth Foundation: Rhetoric vs. Reality
Lu-Lac Political Letter: Last Day to Register
Above Average Jane: Article on Jared Solomon Campaign