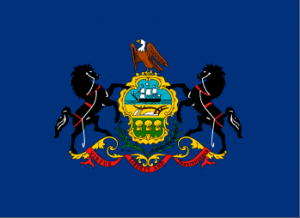 Zito to host new SiriusXM show, a majority want to change the way Pennsylvania lists candidates on the ballot, and Simmons considers a run for LG.  Good morning politicos, here's the Playbook!
Zito to Host SiriusXM Show: The Pittsburgh columnist will broadcast "Main Street Meets the Beltway" Tuesdays on the P.O.T.U.S. channel on SiriusXM.
Reader Poll: Which GOP Superior Court Candidate Will be the Top Vote-Getter?: The primary is fast approaching and we want to know who you think will get to top spot.
Reader Poll: Candidates Should be Listed Randomly on Each Ballot: A majority of our readers want to change the way candidates are listed on the ballot.
Simmons Considers LG Run: State Rep. Justin Simmons is considering a run for Lieutenant Governor in 2018.
Statewide
Capitolwire: PA Senate wrap-up for Tuesday, March 28, 2017.
Capitolwire: House panel hears from Erie County leaders about local share assessment.
Capitolwire: New local gun ordinance preemption bill reported out of Senate committee.
State House Sound Bites: Police ID bill may be setting the stage for a rare veto override
State House Sound Bites: Lawmakers launch more gaming expansion plans, but still no consensus
StateImpact: In Pennsylvania, Trump's climate order met with anger and relief
StateImpact: Environmental justice will be focus of statewide 'listening tour'
Philadelphia
Philadelphia Tribune: For SRC nominee Estelle Richman, it's a waiting game
Inquirer: Committee of Seventy, others sue head Common Pleas judge over city commissioners
Inquirer: Philly FOP leader meets with Trump, Pence, Sessions
Inquirer: Lawyers to say Friday whether it's retrial or more appeals for Msgr. Lynn
Inquirer: Pa. sues two towns that dared to ban frack water wells
Inquirer: As budget season begins, Clarke says it could be 'most challenging' in recent memory
Inquirer: Tense scenes in and out of court as judge orders Seth Williams' lawyer to stay on the case
Inquirer: Plan calls for Pa. courts to provide interpreters for people not fluent in English
SEPA
Bucks County Courier Times: Online petition looks to save Lower Southampton, Perkasie district courts
Bucks County Courier Times: Bensalem police awarded international accredited status
Delco Times: Court orders new countywide reassessment
Delco Times: Rachel Kohl Community Library reopens after renovations
Norristown Times Herald: Montgomery County Community College students can live on Gwynedd Mercy University campus
Pittsburgh
Tribune Review: Energy companies still plan to shift away from coal
Tribune Review: Allegheny County DA Zappala backs bid for return of mandatory minimum sentences
Tribune Review: Wagner and Peduto clash over lead water line replacement
Tribune Review: Penn Hills board member explains why sheriff's deputies escorted him from school
Tribune Review: Greensburg hands over SummerSounds concert series to nonprofit
Tribune Review: Franklin Regional lays out elementary school renovation options
Tribune Review: More 'eyes' for police on Alle-Kiski roads
Tribune Review: Sloppy record-keeping threatens federal funding for Penn Hills School District
Post-Gazette: Peduto fires back after Wagner calls on city to replace city's lead service lines
Post-Gazette: Pennsylvania may regulate how towing operations unfold
Post-Gazette: Fitzgerald, Cassotis head to China to explore tourism, educational possibilities
Post-Gazette: Trump tosses Obama's 'clean' energy plan, embraces coal
Post-Gazette: Prosecutors urge passage of mandatory minimums bill
Post-Gazette: Butler DA weighing death penalty in 4-year-old's killing
Early Returns: Pittsburgh mayoral challenger accuses online critics of being on Peduto payroll
Pittsburgh Business Times: Japanese company buys Pittsburgh metals firm
KDKA: Negotiations Scheduled As Keystone Oaks Teachers, Staff Prepare To Strike
Southwest
Beaver County Times: Possible Sunshine Law violations by county commissioners exposed in firing of solicitor
Beaver County Times: Republican state senators offer bills to protect abuse victims
Observer-Reporter: Cook to hold Donora office hours
Observer-Reporter: Ortitay bill to streamline DEP permitting
Observer-Reporter: Vittone lends his support to mandatory minimum sentencing
Observer-Reporter: Washington School District hires new superintendent
Observer-Reporter: Tierne's Law among four Senate bills on domestic abuse
Altoona Mirror: McClure threatens to sue county
Altoona Mirror: Sheriff candidates see eye-to-eye in debate
Altoona Mirror: Patton votes to allow beer, wine sales at future Sheetz
Johnstown Tribune-Democrat: Banks give financial juice to launch power plant project
Johnstown Tribune-Democrat: Forum offers platform for discussion to leaders, residents
Johnstown Tribune-Democrat: State Senate OKs bill on hunting, trapping fees
Johnstown Tribune-Democrat: Upper Yoder Township hires Hess to lead police department
NEPA
The Times Leader: Luzerne County District Attorney highlights progress getting dealers and drugs off the streets
The Times Leader: Health report: Only five counties statewide are less healthy than Luzerne County
The Times Leader: AG Shapiro warns of IRS tax scams
The Times Leader: City officials say consultant to recommend 'drastic' options to improve Wilkes-Barre's finances
Times-Tribune: Judge hears arguments in Keystone landfill expansion case
Times-Tribune: Scranton roundtable talk explores future of health insurance
Standard Speaker: Hazleton city council overrides mayor's veto
Standard Speaker: Grant money use to be determined by city council
Pocono Record: National Council of Negro Women marks special event
South Central
Patriot News: Will Trump administration sink Harrisburg's plan to transform sinkhole-ravaged block?
Patriot News: Developing Lancaster's economy, addressing city's finances headline mayoral forum discussion
Patriot News: Can undocumented immigrants qualify for welfare benefits?
Patriot News: Cumberland County commissioners reveal new findings of 'mismanagement' of Capital Area Transit
Patriot News: Pipeline opponents disbanding Lancaster encampment — for now
Lancaster Online: Lancaster mayoral candidates spar at League of Women Voters forum at Tec Centro
Lancaster Online: Coffee With LNP rescheduled for Wednesday at 6 p.m. in Quarryville
Lancaster Online: School District of Lancaster settles refugee lawsuit, ending legal battle with ACLU
York Daily Record: Immigration enforcement: High number of Pa. jurisdictions labeled uncooperative
York Daily Record: Mayor Bracey holds town hall meeting
Lehigh Valley
Morning Call: Pennsylvania lawmakers seek to strengthen PFA orders in domestic violence cases
Morning Call: Pen Argyl first municipality to oppose proposed Slate Belt sludge-conversion plant
Morning Call: Northampton's mayor of two decades seeking reelection
Reading Eagle: Mertztown man says current job has prepared him to be district judge
Reading Eagle: Berks County Redevelopment Authority to provide funds for affordable housing
Reading Eagle: Reading struggles to fill planner post
North by Northwest
Centre Daily Times: State College business owners step up for military student fund
Centre Daily Times: Bellefonte Area hears preliminary options for facilities master plan
Erie Times-News: The race for Erie mayor | Persinger wants to tackle city's issues
Erie Times-News: Erie region colleges fight declining enrollment trend
Erie Times-News: Erie County's health ranking tumbles
Opinion
Bucks County Courier Times: New life for a dead law
Bucks County Courier Times: Pennsylvania committed to protecting transgender students
Tribune Review: Voter ID 'study' in focus
Tribune Review: GI Bill & schools: Benefiting at vets' expense
Delco Times: Editorial: Time to put a 'Dent' in the health-care debate
Erie Times-News: Our view: C.O.G. gets Erie region's priorities right
Lancaster Online: The lesson of the trial of former Penn State President Graham Spanier: When a child's safety is at stake, always do more
Inquirer: Is Congressman Charlie Dent a GOP dinosaur — or his party's future?
Inquirer: Inquirer Editorial: Tighter gun laws would reduce black homicide rate
Inquirer: Inquirer Editorial: Trump wants flood-threatened Americans to pay for his wall
Inquirer: Commentary: Border adjustment tax bad news for Pa.
Post-Gazette: Fighting fire: The city needs a new firefighter training center
Post-Gazette: Mike Turzai: Free the wine (for all grocery stores)
Reading Eagle: Editorial: Health care reform need not be accomplished quickly