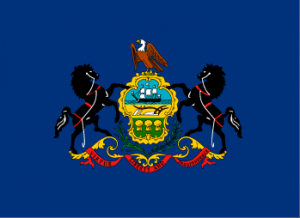 First internal poll in the Erie Mayoral race, and Dent continues to battle Trump.  Good morning politicos, here's the Playbook!
Merski Poll: For Erie Mayor, Merski 37, Schember 15, Jenkins-Husband 14: City Councilman Bob Merski put out his first internal poll of the open Democratic primary.
Inquirer: Amid criticism of House probe, Pa. Republican calls for Senate to take lead on Russia inquiry: Already at odds with President Trump, Pennsylvania Congressman Charlie Dent has waded into the fraught investigations into Russia's meddling in November's election, saying his House colleagues are "paralyzed" and calling on the Senate to take the lead in the inquiry.
Statewide
Capitolwire: Wolf administration offers details of proposed DHHS merger timeline, some lawmakers remain skeptical.
Capitolwire: Senate Education reports out bills to require school board super majority for tax hike, prohibit 'ghost teachers,' update 'Pass the Trash' provisions.
State House Sound Bites: Senate hearing yields little new information on agency mergers
StateImpact: State sues townships that tried to ban injection wells
Philadelphia
Billy Penn: New app launches because Sen. Pat Toomey won't talk to constituents
Billy Penn: The Trump resistance could blow up the Philly District Attorney race
Billy Penn: Philly's independent grocery stores: The soda tax is killing us
Inquirer: Mayor's Fund: Questionable expenses
Inquirer: Pa. Senate approves $15 million for struggling unemployment system
Inquirer: Amid criticism of House probe, Pa. Republican calls for Senate to take lead on Russia inquiry
SEPA
Delco Times: Meehan, local GOP reps defend vote on Internet privacy rules
Delco Times: Ridley OKs smoking ban in township parks and fields
Delco Times: Delco: Reassessment to go into effect in 2021
Bucks County Courier Times: Lawyers: Northampton officials could break the law with proposed Right-to-Know Law ordinance
Bucks County Courier Times: Expected rise in gasoline prices has motorists rethinking their driving habits
Bucks County Courier Times: Free discussion on hate acts set for April 4 in Northampton
Pittsburgh
Tribune Review: U.S. Chamber exec warns that ditching NAFTA would hurt nation's economy
Tribune Review: Pittsburgh seeks firm to give out free filters to remove lead from water
Tribune Review: New Creation church in Greensburg fights clock, tax bill
Tribune Review: Council looks to tighten leash on dogs in community parks
Tribune Review: FR school officials aim to reduce $1.2M deficit
Post-Gazette: Peduto says city seeking outside help to procure and distribute lead water filters
Post-Gazette: Strike averted for Keystone Oaks schools; teachers union, district reach tentative deal
Post-Gazette: Toomey: GOP should change rules if needed to confirm Gorsuch
Post-Gazette: As Pittsburgh mortgage rates go up, home buyers scope for better options
Post-Gazette: McKeesport hires superintendent
Post-Gazette: Senate OKs money for state's unemployment comp centers
Post-Gazette: Court clarifies 'stripper' wells, says shale driller does not owe impact fees
Pittsburgh Business Times: Westinghouse Electric files for Chapter 11 bankruptcy
Pittsburgh Business Times: Five things to know today, and the local companies that ranked highest among the top 500 U.S. brands
WESA: Why Providing Clean Water In Pittsburgh Hinges On A Corporation
WESA: District Attorneys Call For Mandatory Minimum Sentences, Corrections Secretary Disagrees
WESA: Rudiak Says She Is 'Burned Out,' But Hopes More Women Will Run For Office
WESA: New Program Partners Native-Born And Refugee Pittsburghers As Friends And Mentors
KDKA: Pa. Senators Seeking To Strengthen State PFA Laws Divided Over Guns
KDKA: Peduto: County Controller's Plan To Fix Lead Problem Is Too Expensive & Illegal
City Paper: Mental-health advocates question U.S. Rep. Tim Murphy's support for now-scrapped AHCA
Southwest
Beaver County Times: Beaver County business remains on hold in wake of Andrea Cantelmi's firing
Beaver County Times: Toomey says Gorsuch opponents 'believe that the law doesn't really matter'
Observer-Reporter: Flooding and vandalism cause Canton park closure
Observer-Reporter: Some say Trump's order to rescind Clean Power Plan won't stop changing power market
Observer-Reporter: Ortitay questions Wolf budget, has proposals of his own
Altoona Mirror: Company proposing marijuana facility in Saxton
Altoona Mirror: Public hearing on pipeline set
Johnstown Tribune-Democrat: Cambria ranks low on list of healthiest Pennsylvania counties
Johnstown Tribune-Democrat: 'It will be very, very special': State park official provides update on Flight 93 Memorial
Johnstown Tribune-Democrat: Arson task force formed in Johnstown
Johnstown Tribune-Democrat: Forum offers platform for discussion to leaders, residents
Johnstown Tribune-Democrat: Group heading to Harrisburg rally to push for retroactivity in sex-abuse statute of limitations bill
NEPA
The Times Leader: U.S. Marshals searching for federal judge Edwin Kosik
The Times Leader: New state GOP chairman sees Luzerne County as key to success
The Times Leader: Gaming grants to cover road work, property acquisitions, police purchases
The Times Leader: Municipalities received more than $3 million in LSA grants
Times-Tribune: Scranton in dispute with owner of blighted building over repairs
Times-Tribune: Toomey enthusiastically backs Gorsuch
Citizens Voice: Casino combating underage gaming after facing $70K fine
Citizens Voice: Community leaders urge gaming control board to renew casino's license
News Item: Barletta, Casey on regulation rollback
South Central
York Daily Record: Trump Supreme Court nominee getting confirmed 'one way or another,' says Toomey
Patriot News: Pennsylvania a leader in 'dubious category' of public corruption, but lawmakers show little will to act
Patriot News: Is Gov. Tom Wolf flip-flopping on shale industry? New DEP lawsuits prompt questions
Patriot News: How will Harrisburg pay its bills in the future? Mayoral candidates share their ideas
Patriot News: As state mulls PSP service fee, Pa municipalities consider options
Patriot News: Election law charges filed against embattled prothonotary
Lancaster Online: Council approves financing for LanCity Connect broadband network
Lancaster Online: DePasquale & Torsella plan public town hall on health care for April 6 in Lancaster County
Lancaster Online: Analysis: Healthier areas have higher incomes & lower unemployment
Lancaster Online: Mayor Rick Gray urges Senate panel to protect the poor from high costs of stormwater mandate
Lehigh Valley
Morning Call: Pat Toomey: GOP should change rules if needed to confirm SCOTUS nominee
Morning Call: Affordable housing requirement is bad fit for Allentown, city administrators say
Morning Call: Bethlehem Area superintendent: Betsy DeVos dead wrong in saying federal grants don't work on struggling schools
Morning Call: Senate OKs money for Pennsylvania unemployment comp centers
Reading Eagle: Mariner East 2 pipeline still a source of controversy
Reading Eagle: Few holdouts against Sunoco pipeline
Reading Eagle: City Council candidates tackle experience, immigration at forum
North by Northwest
Erie Times-News: Race for Erie mayor | Jenkins-Husband touts experience, vision, commitment
Erie Times-News: $3 million project will improve dry dock at Erie's shipyard
Centre Daily Times: Plans to consolidate Rockview, Philipsburg police barracks date back to early 2015
Centre Daily Times: Bellefonte Area hears preliminary options for facilities master plan
Opinion
Bucks County Courier Times: No excuse for bad behavior
Tribune Review: Better accounting needed
Tribune Review: Close this special-interest loophole
Delco Times: Editorial: Brace yourself home owners, it's reassessment time
Patriot News: Here's how Rob McCord's testimony in that bribery case could come back to bite him
Lancaster Online: Opinion: Game Commission got it right on not allowing semiauto rifles for big game hunting
Inquirer: Inquirer Editorial: Nunes can't be trusted to lead Trump investigation
Reading Eagle: Editorial: Gorsuch deserves Senate confirmation