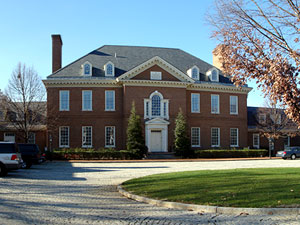 McGinty and Wolf release new videos, protesters marched against the UPMC and we ask what you think about Jay Paterno's candidacy. Good morning politicos, here's the Buzz.
PA-Gov: Mayor Bracey Praises Wolf in New Web Video (Watch): Wolf campaign continues to put out regular videos.
PA-Gov: McGinty Release New Web Video (Watch): McGinty tours her childhood home and tells us why she's running for governor.
Green Party Nominates Glover for Governor: Green Party Nominates Glover for Governor, Prigg for Congress and Sweeney for State Senate.
Commonwealth Foundation Blasts Teacher's Union: The organization accused the American Federation of Teachers of lying with taxpayers funds.
Protesters Speak Out Against UPMC: Workers blocked traffic downtown yesterday to call attention to the ubiquitous Pittsburgh-based healthcare provider's worker compensation.
Reader Poll: What do you think of Paterno's candidacy?: We ask our readers what they think about Jay Paterno's campaign for Lieutenant Governor.
Reader Poll: Molchany Over Readshaw in HD-36: Our readers believe Erin Molchany will prevail in the incumbent vs incumbent battle.
Legislative Elections Update:
HD-22: In his bid for the newly relocated 22nd district, Allentown City Councilman Peter Schweyer released a list of endorsements: Allentown Mayor Ed Pawlowski, Former State Representative Jennifer L. Mann, State Representatives Mike Schlossberg and Dan McNeill, Lehigh County Clerk of Judicial Records Andrea Naugle, Lehigh County Commissioner Geoff Brace, Bethlehem Mayor Bob Donchez, Allentown City Controller Mary Ellen Koval, Allentown City Council members Joe Davis and Daryl Hendricks, Easton City Councilman Jeff Warren, and Allentown School Board members CeCe Gerlach and Charles Thiel.
HD-24: Homewood native William Anderson, member of the Young Democrats of Pennsylvania and the Young Democrats of America, announced his intention to challenge Representative Ed Gainey in the Democratic primary. Gainey is in his first term for this seat that represents portions of Allegheny County.
HD-36: This past weekend at the Progressive Summit, Keystone Progress PAC announced their endorsement of Representative Molchany in her bid for the 36th house district. Rep. Molchany is Keystone Progress PAC's first ever primary endorsement. She is running against Rep. Harry Readshaw (D-Allegheny) in the Democratic primary after her district was moved to Lehigh County.
Statewide
USA Today: Fact check: Pa. governor's not so 'remarkable' job boast
State House Sound Bites: Corbett calls WSJ op-ed "wrong," says he kept promises
State House Sound Bites: Report shows PA's progress on foster care, child protective services
PA Independent: Taxpayers demand action in case of missing Wilkes-Barre gas
PA Independent: PA universities expect state, students to pick up tab on rising tuition
PA Independent: Pennsylvania's tax revenue still flagging this year
StateImpactPA: Lt. Governor Cawley: Chesapeake Energy royalty practices are 'egregious'
StateImpactPA: Pa. investigating complaints of spiking winter electric bills
Philadelphia
The Big Tent: More evidence of PA acceptance of pot
PhillyClout: Will a special election dodge a Northeast Philly Democratic brawl?
Heard in the Hall: Clarke calls for election to fill empty seat
Commonwealth Confidential: The ethics of booze
PlanPhilly: Council: Where are the wheelchair-accessible cabs?
The Daily News: Council approval of PGW deal uncertain
The Inquirer: White-collar union leader is getting results
Axis Philly: The dangers of gentrification
WHYY Newsworks: Pa. moving forward on foster care, child protective services
WHYY Newsworks: Special election in May to fill Bill Green's old Philly City Council seat
WHYY Newsworks: $45 annual fee proposed to clean Delaware water
Phillynow.com: Northwest Philly activist faces uphill battle as Green Guv candidate
Phillynow.com: Pa. Guv candidate opens up about eating squirrels
SEPA
AP: Corbett says work ongoing on liquor privatization
Burlington County Times: Democratic primary could be a three-way fight in Pemberton Twp
Burlington County Times: MacArthur emerging as front-runner to win GOP endorsements
Delco Daily Times: County council makes several appointments
Pittsburgh
Post-Gazette: Peduto plans to meet with UPMC on Wednesday about protest
Post-Gazette: Report shows growth in Pa. in-home services
Post-Gazette: Corbett dismisses WSJ op-ed: "Obviously it's wrong
Post-Gazette: Wolf pushes back
Tribune-Review: Planning Commission OKs Hazelwood charter school plans
Tribune-Review: Dem front-runner Wolf's ties provide ammo for rivals
UrbanMediaToday: Anderson to Challenge Incumbent Gainey in Pennsylvania House District 24
Southwest
Altoona Mirror: County study up for reassessment review
Altoona Mirror: Portage residents will need to test sewage systems
Beaver County Times: Cawley talks liquor, fracking, saving state's military bases
Beaver County Times: Local governments receive biannual liquor license payouts
Observer-Reporter: North Strabane parks and recreation director suspended
Observer-Reporter: Cumberland Township to advertise "disorderly house" ordinance
NEPA
Times Leader: Illegal immigrants in county prison cost $1.7 million
Times Leader: Pa. wineries have easier path to state stores
Times Leader: Frack-water site developers open to discussion
Times-Tribune: Clarcor lays off 60 workers; plans to close Pittston Twp. plant
Times-Tribune: U.S. Supreme Court decides against hearing Hazleton immigration law
South Central
Lancaster Intelligencer: Electric-bill complaints keep flooding state agencies…especially from Lancaster County
Carlisle Sentinel: Newville plant closure to affect 215 workers
Carlisle Sentinel: Cumberland County Commissioner Hertzler votes no to 'paycheck protection'
Patriot News: Bloodbath is on in York County Senate race
Patriot News: Pentagon's proposed cuts would shrink Pa. National Guard by 10 percent
Patriot News: Pa. unveils new driver's license for veterans, to offer thanks and support
Patriot News: House approves bill to ease flood insurance hikes
York Dispatch: Few York County schools seek tax exceptions, despite rising costs
Lehigh Valley
Reading Eagle: Comcast expands online access to low-income students, and Reading stands to gain
Reading Eagle: State Sen. Judy Schwank named 2014 Legislators of the Year by Pennsylvania Academy of Family Physicians
WFMZ: State officials: NIZ businesses generate millions in tax dollars
Morning Call: Report: Shutdown costs Delaware Water Gap communities $2.6 million
Morning Call: Cost of Kathleen Kane's probe of Sandusky case at $96,000
Morning Call: Valley's economic development ranking jumps
North by Northwest
Williamsport Sun Gazette: South Side board still talks budget
Williamsport Sun Gazette: Potential for growth in 'Old City' considered
Erie Times-News Campaign '14 Blog: Supervisors won't delay talks over possible sale of Millcreek water system
Erie Times-News Campaign '14 Blog: Girard resident Gehrlein announces bid for state House in 17th District
Centre Daily Times: Bellefonte adds more public comment at meetings, institutes optional code of conduct
Opinion
York Daily Record: Our take: 6 reasons to let Pa. municipal cops use radar
Lancaster Intelligencer: Pass Pa. 'passing the trash' bill
Post-Gazette: Medical markups: Highmark and UPMC must pare excess bills
Tribune-Review: The Russian invasion: Sanctions, now
Philly.com: A (Tom) Wolf trap?
Delco Daily Times: Corbett's action leaves health care gap in Pa.
Blogs
Keystone Politics: The PA Lieutenant Governor Debate in a Nutshell
John Hanger: A Tale Of 2 Governors: After Feds Declare Oil Trains Imminent Hazard, Feds Do Too Little, Cuomo Acts But Corbett Sleeps