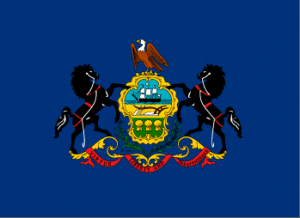 Schwartz releases alternative energy plan, McCord picks up Action United endorsement and Casey unveils veterans bill. Good morning politicos, here's the Buzz.
PA-Gov: Schwartz Introduces Alt Energy Plan: "30 by 30" would require that Pennsylvania obtain 30 percent of its electricity from clean, renewable sources by 2030.
PA-Gov: Action United Endorses McCord: The community activist group threw its support behind the State Treasurer for Gov.
Robert Morris Poll: Wolf 51%, Schwartz 17%: According to an online survey, Wolf squeaks out a majority of support.
Stack Becomes First Statewide Candidate to File Petition Signatures: Submitting four times the required signatures, Senator Mike Stack becomes the first statewide candidate to file his petitions for 2014.
PA-Lt. Gov: Koplinski Wins Three Union Endorsements: The Lieutenant Gubernatorial candidate announced the support of three labor groups on Thursday.
Casey Unveils New Veterans Bill: With bipartisan backing, Sen. Bob Casey unveils a new bill to help solve the problems surrounding military claim backlogs.
Site Selection: PA #1 In New Corporate Facilities: The PA governor touts the positive impact his agenda has had on the state, on the heels
Legislative Elections Update:
HD-124: James A. "Jamie" Barton said that recent DUI charges will not affect his campaign for state representative in the 124th congressional district. He's running against Rep. Jerry Knowles (R-Berks) in the Republican primary.
HD-174: International Brotherhood of Teamsters Local 830 endorsed incumbent Rep. Margo Davidson (D-Delaware) over her primary opponent, Billy Smith.
Statewide
State House Sound Bites: Administration's food stamps decision nets praise from advocates & grocers
State House Sound Bites: IFO director says state can recover from revenue slump
PA Independent: Philly union indictments rekindles debate over exemptions for stalking
PA Independent: Luzerne County DA asks for patience in fuel case
PA Independent: Rep. wants to change state House's sleep-on-it rule
StateImpactPA: Lawmakers focus on rail safety as more oil trains to move through Pa.
Capitolwire: Vitali RTK request draws critique from Corbett administration
Capitolwire: Corbett offers feds voluntary work alternative for his Medicaid waiver plan
Philadelphia
The Big Tent: Schwartz proposes hiking Pa. clean energy goal
PhillyClout: DC 33's Pete Matthews: We will respect Council despite lockout
PhillyClout: DC 33 member: We don't want DC 47 deal
PhillyClout: Clarke, Council stand with labor leaders after mayor's address
PhillyClout: All quiet on the union front during budget address
PhillyClout: Nutter goes off script to apologize for efforts to close libraries during recession
Commonwealth Confidential: Sen. Stack first out of the gate with nominating petitions
The Inquirer: Nutter delivers modest budget plan to polite applause
The Inquirer: Workers protest Nutter's budget address
WHYY Newsworks: Corbett backs off job-training requirement in quest for U.S. approval of Medicaid alternative
WHYY Newsworks: Pa. fights to regain $180 million in tobacco money, including funds for bioresearch
Phillynow.com: Port Richmond grocery store applies for beer license—yes, they can do that
SEPA
Courier Times: Bucks County doctors lobby Washington for permanent 'doc fix'
Burlington County Times: Willingboro introduces $40.3 million budget that would increase taxes
Delco Daily Times: Rep. seeking more info on park, forest drilling
Delco Daily Times: Aichele outlines Corbett budget at Drexelbrook
Pittsburgh
Post-Gazette: Wolf to reap W.Pa. endorsements
Post-Gazette: Bill to allow State System schools to exit expected Tuesday; chancellor 'concerned'
Post-Gazette: Casey: Military may cut 911th engineer squad, but planes safe
Post-Gazette: Identity theft case at UPMC affecting more workers
Tribune-Review: Corbett may drop condition slowing expansion of Medicaid
Tribune-Review: State Superior Court denies ex-Sen. Jane Orie's corruption appeal
UrbanMediaToday: MLK's daughter to give court her dad's Bible, Nobel Prize
Southwest
Altoona Mirror: Debt tax levy could cover reassessment
Altoona Mirror: Coal dust, speeding trucks irk Shoemaker Circle residents
Beaver County Times: Poll: Medical marijuana OK; Gov. Corbett not so much
Beaver County Times: Transcript sheds light on judge's decisions
Observer-Reporter: 3K letters protest Nottingham mine proposal
Observer-Reporter: McGinty fast-tracked power plant permit
NEPA
Times Leader: Administration ups gauge funding
Times Leader: Shickshinny officials quarrel over secretary/treasurer's ultimatum
Times Leader: Seniors get help filing for tax rebates
Times-Tribune: As board tension grows, majority agrees King investigation is complete
Times-Tribune: To save mall, Lackawanna County would explore eminent domain
South Central
Roxbury News: Rev. Micah Sims is running for Congress
Patriot News: Some non-unionized state government employees missing out on March 1 pay raise
Patriot News: Could Pa. benefit from 'border bleed' when others come here to buy booze?
Patriot News: York County Senate write-in candidate Scott Wagner criticizes GOP-funded ad
York Dispatch: State-considered extension of smoking ban would affect York County
Lancaster Intelligencer: Lawmaker revising electric shift plan
York Daily Record: Recap of the editorial board meeting with Senate candidates
Carlisle Sentinel: Bond issue for Iron Forge project yields $1 million in savings
Lehigh Valley
Morning Call: In Moore Township, a push to preserve more farms
Morning Call: Scranton's downtown mall, as seen in 'The Office,' on verge of foreclosure
Morning Call: Allentown mayor announces $2.5M to revitalize neighborhoods
Reading Eagle: Casey, Heller introduces bill to reduce VA backlog of claims
Reading Eagle: Gubernatorial candidate Tom Wolf visits RACC
WFMZ: United States House transportation committee looking into roadside survey
North by Northwest
Centre Daily Times: Penn State considers room and board increases
Centre Daily Times: Penn State board to consider permanent student trustee seat
Williamsport Sun Gazette: Everett seeks another term
Williamsport Sun Gazette: Committee evaluates need for new furniture in 2 borough schools
Williamsport Sun Gazette: Presentation on downtown project to be postponed
Opinion
Patriot News: Does Harrisburg need a formal anti-crime plan? #HBGNext
Reading Eagle: Editorial: Raising foreign banner a matter of pride and heritage
Post-Gazette: Fortify the system: Keep the state-owned universities together
Tribune-Review: The Thursday wrap
Courier Times: A budget headed for nowhere
Bucks Local News: Wolf's reform plan on financing campaigns ironic
Blogs
Media Trackers: Pennsylvania Paycheck Plan Could Cost Public Unions Big Bucks
Media Trackers: Union Arrests Could Help Move Pennsylvania Worker Protection Bill
Keystone Politics: #PAGov: Can Tom Corbett Really Spend His Way Out of Trouble?
Keystone Politics: #PAGov Petition Challenge Preview
Keystone Politics: #HD182: Sims and Josephs Face Off at Philly For Change
Keystone State Education Coalition: PA Ed Policy Roundup for March 6, 2014: Parent to Obama: Why don't private schools adopt your test-based school reforms?