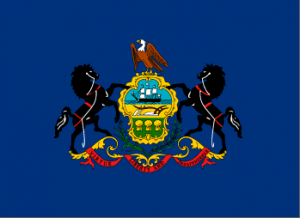 The latest Politically Uncorrected column, Dent announces he will leave Congress in May, and three Gubernatorial candidates respond to the United Way's survey.  Good morning politicos, here's the Playbook!
Politically Uncorrected: Is Trump's Cabinet Really the Worst Ever?: President Trump's cabinet is often criticized for being one of the worst in American history. But is that judgement valid?
Dent Announces May Exit From Congress: Congressman Charlie Dent announced today he will officially leave congress in the coming weeks.
Gubernatorial Candidates Respond to United Way Survey: The United Way of Pennsylvania released the responses it received from Governor Tom Wolf and Republican candidates Laura Ellsworth and Scott Wagner.
Legislative Election Update
PA-4: Democratic State Rep. Madeleine Dean announced the endorsement of the Pennsylvania AFL-CIO, SEIU, IBEW Local 98, Plumbers Local 690, and Steamfitters Local 420.  "I have been proud to stand up for working people in Harrisburg – voting to raise the minimum wage and increase funding for our public schools. I want to continue those efforts in Washington.  I'll stand up to Donald Trump's plans to cut Social Security and Medicare and undermine the rights of workers. I'm grateful that so many groups are rallying today behind our message and candidacy," Dean said.
PA-5: Democratic State Rep. Margo Davidson announced the endorsement of Moms Demand Action for Gun Sense in America Candidate distinction.  "I am very proud to have received the Moms Demand Action for Gun Sense Candidate distinction. We are at a crossroads in our nation, and thanks to the hard work of groups like Moms Demand Action and student activists, gun violence remains an important issue and leaders across the country are finally listening," Davidson said.
PA-9: Republican candidate Dan Meuser announced the endorsement of Making America Great PAC.  "The M.A.G. PAC is pleased to announce its endorsement of Dan Meuser for 9th Congressional District. Dan is a business-minded problem solver, a conservative, and he is focused on results, not rhetoric. Dan will go to Washington and join President Trump to fight for the America First Agenda," M.A.G. Chairman Steve Johansen and Treasurer Chuck Brown said.  
Statewide
State House Sound Bites: Wolf opposes Medicaid work requirements passed by House
State House Sound Bites: Sen. Scarnati's lawyers appeal decision ordering him to pay 29K
StateImpact: Sunoco proposes changes to Mariner East 2 construction in Chester County; DEP sets public hearing
City & State: Rep. Rabb files complaint against Rep. Metcalfe over altercation
Capitolwire: Lawmakers wrestle with multi-faceted problem of gun violence.
Philadelphia
WCAU: Pa. Gubernatorial GOP Candidates Disagree Over Attack Ads, Unions and Wage Law
WCAU: New Pennsylvania Law Offers Guidelines for Judges on Domestic Abuse Bail
Inquirer: Rep. Charlie Dent, moderate GOP voice, to resign in May
Inquirer: Starbucks to close all U.S. stores on May 29 for racial-bias training after arrests in Philadelphia
Inquirer: Philly state rep says he feels threatened by conservative lawmaker
Philly Mag: Pa. Approves Sale of Dry Medical Marijuana, Use of Cannabis to Treat Opioid Withdrawal
Philly Mag: Philly Won't Have New Voting Machines by Pa.'s 2020 Deadline
WHYY: Philadelphia police release 911 call, radio transmissions from Starbucks incident
SEPA
Delco Times: Pa. House votes to ban abortions for Down syndrome
Delco Times: Wolf to use $12M fine against Sunoco for anti-pollution grants
Bucks County Courier Times: Rep. Brian Fitzpatrick cosponsors bipartisan bill to protect Robert Mueller
Bucks County Courier Times: Pennsylvania House votes to ban abortions for Down syndrome; Bucks legislators split
Pottstown Mercury: $1.7M budget shortfall may mean 3.5% tax hike in Pottstown School District
Pittsburgh
WESA: Not Seeking Re-Election, GOP Rep. Dent To Resign From House
WESA: Pennsylvania launches concealed-carry website to clarify rules for gun owners
Tribune Review: House OKs work mandate for 'able-bodied' Medicaid recipients in Pennsylvania
Tribune Review: Commonwealth flags lowered for J. Edward Hutchinson, funeral procession planned
Tribune Review: GOP candidates disagree over attack ads, unions and wage law
Tribune Review: Unemployed Pennsylvanians on Medicaid could lose health coverage under proposed bill
Tribune Review: State establishes $12.6 million grant program with Mariner East II fines
Post-Gazette: Saccone posts military records after Reschenthaler called on him to release documents
Post-Gazette: Pa. among states to receive pouches that render opioids inert
Post-Gazette: Saccone posts military records after Reschenthaler called on him to release documents
Post-Gazette: Gloves off between Metcalfe, Democratic lawmaker from Philadelphia
Post-Gazette: A Lamb among congressional lions
KDKA: Legal Expert: Attorney-Client Privilege Often Confused, Misunderstood
KDKA: Pittsburgh Unveils New Tool To Let Taxpayers Determine City Spending Priorities
Southwest
Tribune-Democrat: House looks to expand work requirement for Medicaid and food stamps
Tribune-Democrat: Pipeline protection grants may benefit area communities
Beaver County Times: Lamb starts off with slim lead over Rothfus in campaign cash
Altoona Mirror: Bedford DA won't release names
NEPA
Times Leader: Amid spending debate, Crestwood superintendent sets Wednesday media conference
WNEP: Pa. Congressman Charlie Dent announces he's resigning in 'coming weeks'
Times-Tribune: Commissioners likely to vote today on $5 vehicle registration fee ordinance
Times-Tribune: Former first lady charmed many at local fundraiser
South Central
Carlisle Sentinel: Pipeline fine to be used as grants for environmental projects
LNP: Republican Congressman Charlie Dent to resign from House
York Daily Record: Pa. governor candidates clash over unions, 'right-to-work,' Trump's 'forgotten' voters
York Daily Record: Watch replay: Forum with Republican candidates for Pa. governor
York Daily Record: Pa. House OKs work mandate for 'able-bodied' Medicaid recipients
WGAL: State medical marijuana program expands to include dry leaf
WITF: Midstate Congressman Charlie Dent to leave office next month
Patriot News: State grants for college students could be cut by $1,100 next year without more funding
Patriot News: Harrisburg air pollution ranks among 25 worst in country
Patriot News: U.S. Rep. Charlie Dent is leaving Congress way ahead of schedule
Patriot News: House OKs work mandate for 'able-bodied' Medicaid recipients
Lehigh Valley
Morning Call: Charlie Dent to resign from Congress in coming weeks
Morning Call: Q&A: What happens once Charlie Dent resigns from Congress?
Reading Eagle: Rep. Charlie Dent to step down in coming weeks
Reading Eagle: Former Reading School Board member running for state House
Reading Eagle: Former Reading city councilman seeks GOP nod for state House
North by Northwest
Erie Times-News: Feds: Arrington admitted to taking nonprofit money
Sun Gazette: Better surfaces, safer travel promised
Sun Gazette: Transportation project costs reach $82M mark
Centre Daily Times: Man indicted for allegedly embezzling $5.7 million in Centre County
Meadville Tribune: Voters swarm Capitol to demand redistricting fix
Opinion
Inquirer: Philly Starbucks brews a bitter cup over police action | Editorial
Inquirer: Firing Starbucks manager won't address Philly police's overboard response to her 911 call | Editorial
Inquirer: Head of Chester emergency services: We need flood insurance reforms | Opinion
Tribune Review: Americans recycle when it's worth it
Tribune Review: Student activists not waiting until they're old enough to vote, seek change now
Post-Gazette: Power to these sites: Former coal-fired plants get 'playbooks' for future
Patriot News: Will Harrisburg's glass recycling program really be 'green' and 'progressive?' Probably not | Opinion