Emily's List invests in Wild ahead of the primary, federal resources come in to fight the opioid epidemic, the state GOP staffing and fundraising issues become public, and Pennsylvania's vote security is questioned.  See who made this week's Ups & Downs!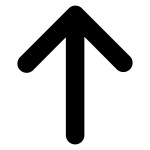 Susan Wild.  It was announced this week that 7th Congressional candidate Susan Wild is getting an investment from Emily's List in the final weeks of the primary, including a direct mail program and television ads.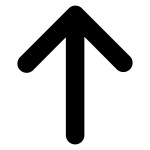 Opioid Crisis Fight.  The federal government announced it is sending $26.5 million dollars to Pennsylvania to help it fight the growing opioid epidemic in the state. Most of the money went directly to the county public health departments across the state to help on the ground.  

Scott Uehlinger.  It came out this week that Congressional candidate Scott Uehlinger, who touts his experience at the CIA as a central part of his campaign, did not leave the agency on the best of terms, and was criticized for using both personal and operational funds to pay for his wedding.

Daryl Metcalfe. In an effort to not let last week's news be tops state Rep. Daryl Metcalfe took to Facebook to vent his frustrations with Democrats in the state House, including calling fellow state Rep. Brian Sims a "lying homosexual" and saying he "block[s] all substantive Democrat legislation sent to my committee."

PA GOP. In a new report, the state Republican Party has been facing fundraising and staffing issues, including losing four senior staffers in under six months and facing low fundraising totals heading into what will likely be an expensive midterm election in 2018

Voting Machines.  A computer security expert detailed how Pennsylvania's current voting machines would get an "F" in terms of security, partially because of their outdated software.  
Bonus Up/Down: Every week, PoliticsPA will be including a bonus up or down, that is exclusive to Playbook email subscribers.  To sign up to see the bonus arrow click here.
The tweet of the week goes to state Senator Kim Ward for this great coincidence and news for both her and state Senator Pat Stefano.
State Senator Pat Stefano and I welcomed our first grandchildren, Josie Jane Ward and Claire Joanna Logan, into the world this week. Same hospital in rooms right beside each other. Serendipity! pic.twitter.com/n64BnVsdGm

— Senator Kim L. Ward (@SenatorKimWard) April 25, 2018