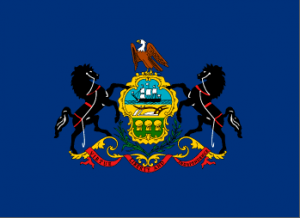 County elections officials move forward with Tarasi's name on the ballot as she works to file a petition with the Commonwealth Court, Wolf builds a fundraising lead over all three potential GOP rivals, and Penny Gerber passes away.  Good morning politicos, here's the Playbook!
Tarasi Likely to Remain on Primary Ballot Despite Exiting PA-17 Race: Election officials are moving forward with Democrat Beth Tarasi's name on the primary ballot, despite her announcing her exit from the race.
Wolf Leads All Three GOP Rivals in Cash on Hand: Governor Tom Wolf is leading Republicans Laura Ellsworth, Paul Mango, and Scott Wagner in cash on hand after the first quarter of 2018.
Penny Gerber, Former Pa. Dems Vice Chair, Passes Away at 78: Former Pennsylvania Democratic Party Vice Chair Penny Gerber passed away on March 15th, and a memorial service will be held April 6th.
Legislative Election Update
WHYY: Rendell backs Scanlon for Congress in redrawn Delaware County district
Statewide
City & State: Wolf extends state's opioid disaster declaration another three months
City & State: Philly Councilmembers raise – and spend – millions ahead of reelection
Capitolwire: Penn National successfully bids for second mini-casino.
Capitolwire: New proposal seeks to further chip away at Keystone Exam graduation requirement, offer multiple graduation options.
Philadelphia
Inquirer: Federal judge gives go-ahead to lawsuit against former Attorney General Kane
Inquirer: Philly DA Larry Krasner is changing the way his office prosecutes killers. Not everyone agrees
Inquirer:How Stewart Greenleaf got woke – and what his retirement means for smart-on-crime reforms
Inquirer: Philly DA Larry Krasner is changing the way his office prosecutes killers. Not everyone agrees
Inquirer: 'Nine great Philadelphians': Kenney picks his new school board
Inquirer: Federal judge gives go-ahead to lawsuit against former Attorney General Kane
Inquirer: Teachers, social service experts, and more: Meet the 9 new Philly school board members
Philly Mag: Here's Who's on Philadelphia's Brand-New Board of Education
Philly Mag: Pennsylvania joins lawsuit over census citizenship question
KYW: Mayor Kenney Announces Picks For City's New School Board
SEPA
Daily Local: Local officials advocate for pre-K funding to prevent crime
Bucks County Courier Times: Gov. Tom Wolf renews opioid disaster declaration for Pennsylvania
Bucks County Courier Times: Concerned voters ask Bucks commissioners to abandon electronic voting machines, invest in paper ballots
Pottstown Mercury: Gov. Wolf backs bills to fight workplace sexual harassment
Delco Times: Herd of Dem contenders for 5th District make their cases
Pittsburgh
Tribune Review: Gov. Tom Wolf raises nearly $5M so far in 2018 for re-election campaign
Tribune Review: Wolf renews opioid disaster declaration, eyes legislation to declare public health emergency
Tribune Review: Bedford County prosecutor arrested on 31 charges, resigns
WESA: Wolf To Renew Opioid Disaster Declaration
Post-Gazette: Bedford County prosecutor accused of helping drug dealers for sex, resigns
Post-Gazette: Residents ask whether the proposed Shell ethane pipeline is an acceptable risk
KDKA: Bedford County DA Resigns After Being Accused Of Helping Drug Dealers For Sex
Southwest
Tribune-Democrat: Bedford County DA charged with helping drug dealers in exchange for sex, pics
Beaver County Times: Town Hall for Our Lives to address gun control planned for Saturday in Beaver
Beaver County Times: Tarasi plans to ask court to remove name from ballot
Altoona Mirror: Bedford County DA arrested
Altoona Mirror: Higgins' resignation shocks residents
NEPA
Times Leader: State Rep. Pashinski hosts House hearing on affordable health care
Times Leader: New congressional maps challenge Luzerne County election office
Times-Tribune: O'Malley accusses Notarianni of unethically expediting settlement check
Times-Tribune: Divided pension boards votes on how to split Scranton sewer sale proceeds
Standard-Speaker: Hazleton has new director of admin
South Central
Patriot News: Should Pa. cops have radar? Local officials argue lawmakers for it
Patriot News: All eyes on lawmakers involved in domestic violence allegations as Pa. House session resumes Monday
Patriot News: Pa. extends opioid emergency, also proposes new power to declare health emergencies
Patriot News: Penn National wins bid to place second mini-casino in Reading/Lancaster corridor
Carlisle Sentinel: The downside to low unemployment
York Daily Record: York County prosecutor wants MLK remembered for the hearts and minds he changed
WGAL: Gov. Wolf renews Pennsylvania's opioid disaster declaration
WITF: Gov. Wolf backs bills to fight workplace sexual harassment
LNP: Penn National may open minicasino in Berks County, possibly near Lancaster County line
LNP: States, cities sue US over census citizenship question
Lehigh Valley
Express Times: $534 million slated for Lehigh Valley transportation projects
Morning Call: Former district judge reprimanded for treatment of his staff
Morning Call: League of Women Voters to host PA-7 congressional debate
Morning Call: Gov. Wolf extends opioid disaster declaration
Reading Eagle: Pottstown police chief to retire in July
Reading Eagle: Wolf backs bills to fight workplace sexual harassment
North by Northwest
Erie Times-News: Financial monitor arrives at Erie School District
Erie Times-News: Erie City Council approves police testing change
WICU: New Financial Administrator Charles Zogby Tours Erie Public Schools
State College News: Centre County Sheriff's Office Piloting Program to Check in on Senior Citizens
Centre Daily Times: Why is a DA facing 31 charges? It involves sexual favors, drug dealers and defendants
Opinion
Patriot News: As a matter of accountability, GOP guv candidates need to release tax returns | Editorial
Inquirer: Laura Ellsworth: a different voice for Pennsylvania's GOP | John Baer
Inquirer: Are there thousands of ineligible immigrants registered to vote in Pa.? We don't know yet | Editorial
Tribune Review: Trib editorial: Legislation addresses weaknesses in prosecuting lethal hazings
Post-Gazette: Keep the dream alive: Don't let DACA fall victim to politics
Post-Gazette: Save these farmers: Local dairy producers deserve state aid and action