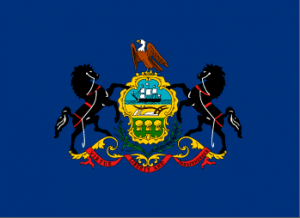 We take a deep-dive into the gubernatorial candidates' financial reports, the Senate passes a cash gift ban and we cover the gubernatorial forum on education. Good morning politicos, here's the Buzz.
HD-36: Rep. Molchany Launches First Ad (Watch): Molchany hits the airwaves in her primary battle against a fellow incumbent.
PA-Gov: Wolf Releases Equal Pay Ad (VIDEO): The Democratic candidate's latest spot focuses on the pay inequality that still exists among men and women.
PA-Gov: McGinty Still All In For Governor: Democratic candidate Katie McGinty proved she intends to fight until the end in the race to be Pennsylvania's next governor.
PA-Gov: A Look Into Tom Wolf's First 2014 Financial Report: A deep-dive into the Democratic front-runner's latest financial report.
PA-Gov: Strong Raising and Minimal Spending in Schwartz's First Report: After a 2013 report that showed average fundraising and excessive spending, Schwartz's first report of 2014 shows significant improvement.
PA-Gov: Dems Discuss Education in Latest Debate: At a Pittsburgh public school, the Democratic hopefuls for governor discussed their views on education.
Lt. Gov.: Cash On Hand Roundup: Here are the cash on hand totals for the men running for Pennsylvania's number 2 spot.
PA-9: Republicans Coordinate A Series Of Debates: Rep. Shuster, Art Halvorson and Travis Schooley will come together to debate their beliefs and how to best serve PA's 9th District.
Sources: Senator Boscola Removed From Harrisburg Bar: According to sources at Brickhaus last night, Senator Boscola was asked to leave after a confrontation.
Senate Passes Cash Gift Ban: In the wake of scandal and consequent uproar, the Pennsylvania State Senate approved a bill to ban cash gifts.
Bipartisan Coalition Proposes Marcellus Shale Tax: The bill would levy a 5 percent tax on Marcellus shale drilling.
Legislative Elections Update:
HD-36: Rep. Erin Molchany launched her first television commercial this morning at 5:00am. If you missed it, watch and read about it here. Molchany faces fellow incumbent Democrat Rep. Harry Readshaw in the primary after redistricting moved her seat (HD-22) to Lehigh County.
Statewide
State Impact PA: Chevron blocked access to DEP after fatal well fire in southwest Pa.
PA Independent: In Pennsylvania, no right to remain silent in certain poaching cases
State House Sound Bites: Bills clearing up required reporters of abuse to go to governor
Capitolwire: New special ed funding formula hurts charter schools, advocates say
Capitolwire: Court ruling questions credibility of NCAA's penalties against Penn State
Philadelphia
Inquirer: Schwartz tones down role in Pa. CHIP law
Inquirer: A $75,000 egg sandwich paid for by Pa. taxpayers
Inquirer: Bill Clinton visits Phila. to work his charm for Margolies
Inquirer: Investigator: Sting should not have been shut down
Inquirer: Sources: U.S. prosecutors made no judgement on sting case
Daily News: The Democratic made-for-TV campaign
CapitolInq: Starting small but hoping big, Booker introduces bill on apprenticeships
SEPA
Pottstown Mercury: Pottsgrove schools chief wants to hire another $150,000 administrator
Pottstown Mercury: Phoenixville council working on more parking issues
Bucks County Courier Times: Pennsylvania may soon ban teens from indoor tanning beds
Burlington County Times: Critic of mayor drops out of Pemberton primary race
Delco Daily Times: Council chairman: Delco is positioned for success
Daily Local News: Coatesville schools pay lawyer without OK
Pittsburgh
Urban Media Today: Gainey wants limit on utility increases
Pittsburgh Business Journal: Pittsburgh council votes land bank bill out of commitee by 7-1 vote
Pittsburgh Business Journal: Senate Republicans once again block Paycheck Fairness Act
Pittsburgh Business Journal: Pittsburgh Promise adds nearly $4M in donations
Early Returns: Black leaders plan debate
Early Returns: Campaign finance footnotes
Post-Gazette: Pittsburgh City Council endorses amended land bank measure
Post-Gazette: Democrats try to set themselves apart in Pa. gubernatorial debate
Tribune Review: Government watchdog Stilp files criminal complaints against 3 Pennsylvania lawmakers
Southwest
Beaver County Times: Pennsylvania may soon ban teens from indoor tanning beds
Beaver County Times: DEP releases emissions data from natural gas production
Observer-Reporter: Cecil bans some political messages at township functions
Observer-Reporter: Order bans cameras from Washington courthouse
Altoona Mirror: Council hires interim city manager
Johnstown Tribune-Democrat: City's block grant funding bigger than expected
NEPA
Citizens Voice: Audit: County spent 19 percent of general fund on debt service
News Item: City eyes tax revenue
Standard Speaker: Auditor commends Conyngham authority for efficient spending
Standard Speaker: Natural gas tax would fund 3 Es
South Central
Patriot-News: Federal officials had not deemed sting operation 'non-prosecutable' before AG Kathleen Kane shut it down, report says
Patriot-News: State System Chancellor Frank Brogan lays out his vision for the state universities
Patriot-News: Pa. court ruling puts NCAA's controversial Penn State punishments back on the table
Patriot-News: More fun with polls — internal survey shows Wolf at 52 percent: Wednesday Morning Coffee
York Daily Record: After winning special election, Wagner joins a State Senate in full swing
York Daily Record: West York School District plans to increase taxes next year
Lehigh Valley
Morning Call: Saucon Valley teachers union hires attorney
Morning Call: Allentown School District wants to open new career-focused high school
Morning Call: Saucon Valley School District looking at tax hike
Morning Call: Planners recommend approval of Costco development
Express-Times: Pa. Sen. Lisa Boscola says she was asked to leave bar after 'animated' discussion; violence alleged
Express-Times: Allentown hears resistance to extending parking meter hours
North by Northwest
Sun-Gazette: County Democrats dinner to spotlight local, state candidates
Sun-Gazette: Montoursville board discusses new well system
Sun-Gazette: Loyalsock Township gets deed for community center
Daily Times: Commonwealth Court rules Endowment Act constitutional, questions consent decree, pulls Penn State into lawsuit
Daily Times: Expert DUI defense witness lied about credentials, pleads no contest
Opinion
Inquirer: Inquirer Editorial: Down payment
Daily News: DN Editorial: Want to avoid tax-preparing exploiters? Get taxes done for free
Patriot-News: Time to speak up for tougher ban on gifts to Pa. pols
Express-Times: EDITORIAL: House should restore emergency jobless benefits
Post-Gazette: Foundation of hope: A rescue may come for the August Wilson Center
Standard Speaker: A public agency's private records
Blogs
Keystone Politics: #BoscolaProblems: "When you hit somebody there is a physical act of 'stay away from me'"
Keystone Politics: End Lieutenant Governor Elections
Media Trackers: Philly School Spending, Test Scores Show No Correlation
CasablancaPA: Seth Williams: Let's You And Him Fight
Lehigh Valley Ramblings: Lehigh Valley Farmland Disappearing
Lehigh Valley Ramblings: Hanover Township is On Target
2 Political Junkies: The Casey-Toomey Porter Deal Hits The News