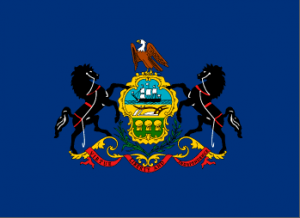 We look into Corbett's fundraising, Shuster hits Halvorson in new ad and Costello raises $344K. Good morning politicos, here's the Buzz.
PA-Gov: Corbett Raises 1.4 Mil, Spends 3 Mil: The incumbent spent double what he raised in the first three months of the year.
PA-Gov: Robert Kennedy, Jr. to Campaign for McGinty: The son of Robert F Kennedy will appear in Scranton with Katie McGinty this week.
Lt. Gov.: Neuman Raises 65k: The Western PA State Rep. brought in 65k for Lt Gov and an additional 12k for his reelection.
PA-9: Shuster Reloads Against Halvorson In New Ad (Video): The Congressman turns the tables on his opponent, accusing him of not being a conservative.
PA-6: Costello Racks Up 344k In Q1: Although running unopposed in the primary, Republican Ryan Costello has secured a sizeable nest egg for the general.
PA-13: Arkoosh Touts Medical Experience, ACA in Latest Web Ad (VIDEO): The video describes the story of Sarah, a patient who faced a pre-existing condition.
PA-13: Leach Earns PSEA and NEA Endorsements: The Democratic candidate in the 13th district won the backing of the largest teacher's union in the state and the nation.
PA-3: LaVallee Raises Nearly 100K: The first-time candidate files his campaign's first finance report.
Free Market Group Advertises for Toomey: The Coalition for Mortgage Security is beginning an advertising campaign in support of Pat Toomey and other pro-property rights Senators.
Legislative Elections Update:
HD-36: The Pittsburgh Federation of Teachers announced their support of State Representative Erin Molchany. Representing 3,000 active and retired teachers, paraprofessionals, and technical-clerical workers in the Pittsburgh Public Schools, the PFT represents the most teachers in Molchany's legislative district. Molchany faces fellow incumbent Democratic Rep. Harry Readshaw in the primary.
Statewide
Daily Beast: Lone Wolf Winning in Pennsylvania
State House Sound Bites: Tavern gaming glitch may have cooled expansion efforts
State House Sound Bites: Senator: loan bank for flood zone homes faces long odds
PA Independent: Johnstown hands out excessive pensions as it deals with $24M in debt
StateImpactPA: Fracking forum will focus on the economic impact of drilling in Pennsylvania
Philadelphia
PhillyClout: Libertarian City Council candidate facing new federal drug troubles
PhillyClout: Milton Street: I'm running for mayor in 2015
Daily News: Kane, Williams and the sting with staying power
Inquirer: A long shot with high hopes
Inquirer: A political scuffle over vacant Point Breeze lots
WHYY Newsworks: Tavern gaming glitch may have cooled Pa. expansion efforts
WHYY Newsworks: No mention of McCord's stepdad on Pa. candidate's website
SEPA
Courier Times: Livestream of Tuesday's Bucks County congressional debate
Courier Times: Trumbauersville councilman named head of state boroughs group
AP: McCord defends single-mom message in Pa. governor campaign
PublicSource: Will Pa. corruption scandals result in ethics reform?
Pittsburgh
Business Journal: CB Financial Services and FedFirst Financial plan to merge
Business Journal: Report: Pittsburgh ranks as world's fifth most-resilient city
Post-Gazette: Heinz offers buyout to majority of Pittsburgh-area workforce
Post-Gazette: Firefighters' union sues over Act 47 decision
Tribune-Review: FBI administrator in Washington named to head Pittsburgh Division
Tribune-Review: Allegheny County police, medical examiner earn key accreditations
UrbanMediaToday: The Black Entrepreneur Series Part Two – Thinking Outside the Box: Valuable Resources and Creative Financing Options
Southwest
Altoona Mirror: Tyrone schools seeing success with Chromebook program
Altoona Mirror: Area's candy producers say Easter week is one of their busiest times each year
Beaver County Times: Sheriff to serve house arrest
Beaver County Times: Obama, Biden change plans, head to CCAC
Observer-Reporter: McCord defends single-mom message in Pa. campaign
Observer-Reporter: Canon-McMillan approves preliminary budget
NEPA
Times Leader: Dem governor hopefuls state stances on guns
Times Leader: Greater W-B Chamber search chugs on
Times-Tribune: Luzerne County judge grants injunction in Sherman Hills sale
Times-Tribune: Act 47 exit timetable a needed step, Pew researcher says
Times-Tribune: Scranton run raises thousands for brain tumor research
South Central
Patriot News: Communities need to innovate as volunteer firefighter shortage reaches crisis levels
Patriot News: House Democrats, union say not so fast on plan for full liquor privatization in Pa.
Patriot News: Responding to active shooting incidents, blight, are topics at township officials' conference
York Daily Record: Legalize chickens in York?
Lancaster Intelligencer: Bill would allow people with disabilities to save tax-free
Carlisle Sentinel: South Middleton sets meeting for Spring Meadows Park construction plan
Lehigh Valley
Reading Eagle: Exeter school board plans to vote Tuesday on possible merger with Antietam
WFMZ: Nazareth gas spill is still contaminating the water supply
Express Times: Northampton County fires Stephen DeSalva, former director of public works
Morning Call: Bethlehem schools could cut 22 teachers
Morning Call: Saucon Valley School Board: Teachers 'on the wrong path'
Morning Call: Abortion activist sues township, police over free speech rights
North by Northwest
Onward State: For the Future Campaign Raises $2.158 Billion
Williamsport Sun Gazette: Study: Shale drilling created a 'boom and bust'
Centre Daily Times: Paterno family asks judge to force NCAA to hand over material
Opinion
WHYY Newsworks: The attack on voting rights could hurt Philadelphia the most
Capitolwire: POINT OF ORDER: Sidestepping the FDA isn't the answer in medical marijuana matter
Lancaster Intelligencer: Enabling people with disabilities
Reading Eagle: Editorial: Military members succumb after they return from duty
Post-Gazette: Lots of growth: The land bank could boost city neighborhoods
Tribune-Review: Vladimir the corrupt: Up the sanctions against Putin
Blogs
Citizens' Call: Grassroots Group Sponsors PA-13 Forum This Wed. in Abington
Media Trackers: Pennsylvania Public Unions Ready to Rumble
Media Trackers: Liberal Republicans Push Severance Tax With Sophistry
PA Budget and Policy Center: A Look at Shale Drilling's Mixed Legacy