4/15 Ups & Downs
Rick Santorum. The momentum (Santorumentum?) seems to be building for the former Senator. This week announced his testing the waters committee and enjoyed the press that followed. A new poll showed him tied with Obama in a hypothetical PA matchup. He won a straw poll of Republicans in South Carolina's largest county. He also won a national straw poll of homeschooling parents, which we will report later today.
.
.
Michael Nutter. Typical Philly, right? The guy perceived as most qualified will likely win, giving people cover to vote against him and endorse his opponent. Mayor Nutter is like Donovan McNabb in 2005. Think about it. For the most part, no one actually wants him to leave. But it's Philadelphia, and they don't want him to get confident either.
.
Pat Toomey. The Senator seems poised to step into his element. A lowly freshman, he will soon unveil the Senate Republicans' budget. It's the niche he was born to fill. And this week's Public Policy Polling survey shows relatively decent approval ratings.
.
.
Margo Davidson. Yes, it was rhetorical. And the Representative has personal experience with the devastating consequences of gun violence. Nonetheless, her graphically violent language on the floor of the PA House was out of line. Period.
.
.
Bob Casey. Pennsylvania's senior U.S. Senator raised $1.1 million in the first quarter and now has a solid $2.1 million on hand — numbers that can't be encouraging to an already skittish Republican field. That said, he took a tough vote this week not to defund Planned Parenthood that we're likely to hear about again.
.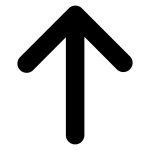 American Israel Public Affairs Committee. Speaking of Toomey and Casey, they both attended AIPAC's dinner reception last Sunday at Adath Israel in Merion Station.  As did Bob Brady, Chaka Fattah, and Allyson Schwartz…and Pat Meehan, Mike Fitzpatrick, Tim Holden and Todd Platts.  Congressman John Runyan journeyed across the river.  U.S. Senator Chris Coons and Congressman John Carney made the drive up I-95 from Delaware.  AIPAC succeeded in honoring the Greater Philadelphia congressional delegation — and made every local lobbyists' dream event a reality in the process.
Tom Corbett. The Governor's numbers have apparently suffered over his budget proposal. Only 34 percent of voters approve, vs. 44 percent disapproval. Sure PPP is considered by some to be left-leaning. But they got pretty darn close to the final result in the governor's race 2010 and they're saying Onorato would win a rematch today.
.
Fayette County. Harrisburg giveth, and Harrisburg taketh away. Thankfully for the southwest PA county, this week it was the latter. The Nemacolin Woodlands resort won the coveted final PA casino license yesterday. It should more than compensate for the jail project that was cut earlier this year.