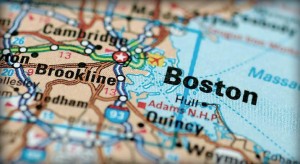 It's a somber day as the nation sends our prayers to Boston. Good morning politicos, here's the Buzz.
Challenger Prepares Primary Vs. Shuster: Citing House Speaker John Boehner's "inexcusable" outcomes from negotiations with President Barack Obama – and Bill Shuster's support thereof – businessman Art Halvorson said Monday that he intends to challenge the Congressman.
22 People Who Didn't Think It was Funny that Toomey Posted the SNL Sketch: "…sometimes it's ok to laugh," Toomey posted on his Facebook and Twitter accounts. "No it's not," his followers said. Here are 22 of the best responses.
Live from New York, It's Pat Toomey (With Video): Senator Pat Toomey's bipartisan background check deal earned him a lead zing on Saturday Night Live this weekend, which caricatured the bill as ineffective.
Statewide
AP: PA state websites go dark as cyber-attack's ruled out
AP: March table games revenue at casinos sets record in PA
AP: PA senate democrats say surplus should stay in pensions
AP: Measure to limit abortion coverage under PA health
AP: PA lottery privatization deal questioned by third state agency
Capitolwire: OFF THE FLOOR III: Democratic Gov candidate Katie McGinty v. Governor's energy czar on shale
Capitolwire: OFF THE FLOOR II: Katie McGinty sets out her shale record
Capitolwire: OFF THE FLOOR: Keep up the good work Bob Burgess and Tom McCormac did in life
Capitolwire: With McGinty in Gov race, struggle may ensure over women and suburban Philadelphia votes
StateImpactPA: Proposal Examines Fees for Industrial Use of Pennsylvania's Water Resources
State House Sound Bites: More than 100 to lose jobs when Lancaster County employer closes
Philadelphia
WHYY Newsworks: Without Pa. help, Philly gentrification relief could have unintended results
WHYY Newsworks: Some in Pa. House want liquor privatization funds directed to transportation
WHYY Newsworks: Pa. lawmakers consider incentives for natural gas vehicles, fueling stations
Commonwealth Confidential: House panel approves bill to restrict abortions under insurance exchange
Commonwealth Confidential: A one-day reprieve for filing PA taxes
Inquirer: Many think 'welfare' no longer belongs in Pa. agency's name
Inquirer: Six casino proposals for Philadelphia face closer look
KYW Newsradio: Hearing Planned for Philadelphia Utility Company Imposters
KYW Newsradio: Philadelphia Officials Holding Fast on Reports Ban At Investors' Meeting This Week
KYW Newsradio: SEPTA Begins Public Hearings on Proposed Budget and Fare Hikes
KYW Newsradio: Mayor Nutter Says Security to increase at upcoming Broad Street Run
SEPA
North Penn Life: Lansdale walk for Wounded Warrior Project gets support from Montgomery Co. Community College
Delco Daily Times: City adds nine officers, 10 cadets to police force
Delco Daily Times: Delco district attorney hosts symposium on school safety
Bucks Co. Courier-Times: "Big Media" show up at the Gosnell trial
Pittsburgh
Early Returns: Ravenstahl solicitor drops judge bid
Early Returns: Peduto, Wagner snipe over Highmark
Tribune-Review: Castor may still challenge Corbett
Tribune-Review: Town rallies to keep ambulance service running
Tribune-Review: Lawyers for Moon parents sue school district for attorney fees
Tribune-Review: Derry selects firm to take on zoning, code tasks
Post-Gazette: Pennsylvania gives one-day tax grace period after revenue websites down
Southwest
Johnstown Tribune-Democrat: Ex-Steeler Okobi fined $100 after plea in bar beef
Johnstown Tribune-Democrat: State websites go dark; cyber-attack ruled out
Johnstown Tribune-Democrat: BREAKING: Explosions rock Boston Marathon finish
Johnstown Tribune-Democrat: Another state agency questions lottery deal
Johnstown Tribune-Democrat: Bill to limit abortion coverage advances
Johnstown Tribune-Democrat: Legislators eye changes to prevailing wage law
Johnstown Tribune-Democrat: POW/MIA bracelets prompt search for military families
Johnstown Tribune-Democrat: Tax day: Procrastinators keep local preparers busy
Johnstown Tribune-Democrat: Background check deal is in jeopardy in Senate
Johnstown Tribune-Democrat: Project consolidates doctors' offices
Johnstown Tribune-Democrat: Altoona-Johnstown diocese launches abuse investigation
Altoona Mirror: Cemetery's disrepair upsets community
Altoona Mirror: Tyrone Hospital takes lean approach
Altoona Mirror: Manns Choice man planning run against Shuster
Altoona Mirror: Church's plans to implement LED sign meet resistance
Altoona Mirror: Conference helps construct bridge-builders
Beaver County Times: Grimm family of Ohioville, regular racers, would have been in Boston for marathon
Beaver County Times: Pittsburgh Marathon prepared for secure event in May
Beaver County Times: Suburban Philly conference discusses gun violence
Beaver County Times: Philly mayor says city has stepped up security
Beaver County Times: Loss of Pa. state web services prompts tax delay
Observer-Reporter: Dozens of new bald eagle nests reported across Pa.
Observer-Reporter: Ambulance & Chair in it for the long run
NEPA
AP: Suburban Philly conference discusses gun violence
AP: Loss of Pa. state web services prompts tax delay
AP: Philly mayor says city has stepped up security
Citizens Voice: Turnpike Commission in reformers' sights
Standard Speaker: Councilman: New noise law would quiet city disturbances
The Times Leader: County pension changes proposed
The Times Leader: Group pushes bills to end school taxes
Times-Tribune: Dunmore councilman proposes free parking at Corners
Lehigh Valley
Morning Call: PA website crash gives state filers an extra day
Morning Call: Castor plays politics with education
Morning Call: Debate scheduled for Allentown council candidates
Morning Call: State Revenue Department issues one-day tax reprieve
Pennsylvania Ave: Sen. Casey to raise money at Beyonce concert
Reading Eagle: Fund to help undocumented students
Reading Eagle: Incumbent wants to keep battling
Reading Eagle: Teacher enters Democratic race in city
Reading Eagle: Businessman seeks party nod in District 1
Express Times: Nazareth Mayor Fred Daugherty Jr. resigns from office
Express Times: Warren County police, municipal leaders, advocates rally for gun rights in Belvidere
South Central
Harrisburg Patriot News: Pa. taxpayers given one more day to file state income tax
Harrisburg Patriot News: Lawmaker calls for directing liquor privatization dollars to transportation
Harrisburg Patriot News: Conservative organizers expects 'civilized' reaction to Toomey in Camp Hill Friday
Harrisburg Patriot News: Cumberland County commissioners OK policy governing media access to radio dispatches
York Dispatch: Pa. House bills back natural gas as automotive fuel of the future
Roxbury News: Rep. Jerry Knowles: "The Governor has a good idea, it's just that I have a better idea."
Roxbury News: Rep. Jerry Knowles: HB 220
Roxbury News: Harrisburg Mayor Linda D. Thompson, parked at a fire hydrant
Roxbury News: Dauphin County candidates endorsed by Equality Pennsylvania
Carlisle Sentinel: Lawmakers: Use state liquor privatization money for roads, bridges
Carlisle Sentinel: Cumberland County commissioners approve new emergency radio policy
Carlisle Sentinel: Turnpike Commission again in reformers' sights
Carlisle Sentinel: Bill to limit abortion coverage in Pa. advances
North by Northwest
Williamsport Sun Gazette: State House: Feral hogs not 'wild animals'
Erie Times News: Roll call: How Erie-area members of Congress voted
Centre Daily Times: Community members talk bill of rights, possible future plans for pipeline opposition
Opinions
Times-Tribune: State must make cities its priority
Williamsport Sun Gazette: Health care study based on reality, not promises, needed
Carlisle Sentinel: Don't throw baby out with the bathwater
Pottstown Mercury: Praise for Sen. Pat Toomey in gun laws compromise
Post-Gazette: Shared sacrifice: Obama tries to revive an old American ideal
Post-Gazette: Change the name: 'Welfare' sends the wrong message for a key agency
Blogs
Jon Geeting: Single Hauler Supporters to Bethlehem Pols: We Out Here!
Jon Geeting: How the Land Value Tax Would Attack Blight in Philly's Old City Neighborhood
Jon Geeting: Glenn Reibman's Right About Regionalization
Jon Geeting: Nazareth Mayor Fred Daugherty Jr. Resigns
Keystone Politics: Jack Wagner Waffling on Pittsburgh's Fracking Ban
Keystone Politics: Interview: Willie Reynolds on the Bethlehem Mayor's Race, Politics, and Garbage
Keystone Politics: One Lesson From the Gosnell Case: Regulatory Curbs on Above-Board Abortion Access Endanger Women
Keystone Politics: SNL Agrees With KP About Toomey's Win on Guns
Keystone Politics: Chart: Where Your Pennsylvania Taxes Go
Keystone Politics: Eff Delaware
Keystone Politics: Online Lectures at Home, Homework at School
Keystone Politics: Glenn Reibman's Right About Regionalization
Keystone Politics: The Rental Gun Scourge
Bals Blog: Its Flashback Time
Keystone State Education Coalition: Pennsylvania Education Policy Roundup for April 15, 2013: PPG Details Pennsylvania's NCLB Waiver Request
PA Budget and Policy Center: Memo to House: Vote No on Private Jets Tax Break
2 Political Junkies: Boston
PA Water Cooler: #Gosnell Reporting
Lu-Lac Political Letter: The LuLac Edition #2400, April 15th, 2013
Above Average Jane: Santarsiero's Bill to Close Long Gun Loophole
Above Average Jane: Gail Weilheimer Campaign Site
Above Average Jane: Prez O Statement on Events in Boston
Above Average Jane: Equality PA Endorsements
Above Average Jane: PA Limits Option in Health Exchanges
John Hanger: Big Price Volatility Persists In Shale Gas Era: Gas Price Rises 125%
John Hanger: What Happens When Gas-Fired Electricity Drops 18%? Coal, Oil, Nuke Power Takes Its Place In New England!
Citizens' Call: Tax Day in PA: Where's Your Loophole?
Citizens' Call: Run for Jake This Sunday
Lehigh Valley Ramblings: The Callahan, McClure and Reibman Show
Lehigh Valley Ramblings: A Defense For Deputy Whistle Blower
Lehigh Valley Ramblings: John Baer: About That Doctrine of Necessity
Lehigh Valley Ramblings: Boston's Tragedy
Lehigh Valley Ramblings: Callahan, McClure and Reibman Deliver Big BM
Lehigh Valley Ramblings: Allentown City Candidates to Denounce Water Lease Today
Lehigh Valley Ramblings: Is It Wrong For a Doctor to Hook Up With a Patient?