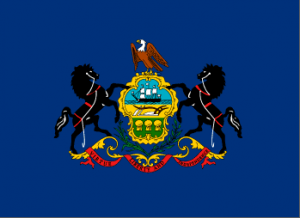 First quarter fundraising totals are in for statewide judicial elections, and Peduto calls out Trump in new ad.  Good morning politicos, here's the Playbook!
Commonwealth Court: First Quarter Democratic Fundraising: First quarter fundraising totals have been reported, so we break down the numbers for the Democratic candidates for Commonwealth Court.
Peduto Launches New Ad, Calls out Trump: Pittsburgh Mayor Bill Peduto is launching a new ad touting his accomplishments in Pittsburgh and pushing back against President Trump.
Superior Court: First Quarter Republican Fundraising: First quarter fundraising totals have been reported, so we break down the numbers for the Republican candidates.
Superior Court: First Quarter Democratic Fundraising: First quarter fundraising totals have been reported, so we break down the numbers for the Democratic candidates.
Statewide
Capitolwire: House Republican committee leaders oppose DHHS merger.
State House Sound Bites: Lawmakers continue to protest lack of information on agency mergers
State House Sound Bites: One year since medical marijuana legalization, and still much to do
Philadelphia
Inquirer: FactCheck: Sanders wrong on voter turnout
Inquirer: Philly community college students look at early effects of soda tax
Inquirer: Former Councilman Frank DiCicco to lead Philly zoning board
Inquirer: Tiffany Trump's boyfriend, Ross Mechnanic, is by her side for Mar-a-Lago visit
WHYY Newsworks: Federal supervisor of N.J's child welfare division says progress is being made
WHYY Newsworks: Philly councilman wants diversity among licensed pot growers
WHYY Newsworks: U.S. high court denies petition by women held in Berks immigrant detention center
WCAU: Pennsylvania Gov. Tom Wolf: Medical Pot Is 'Being Done the Right Way'
Philly Tribune: Wolf budget seeks minimum wage boost to $12 an hour
SEPA
Bucks County Courier Times: Law license of Philadelphia district attorney is suspended
Delco Times: It's Tax Day: refunds are up, audits down
Delco Times: Blackburn takes reins as mayor of Aldan
Pittsburgh
Tribune Review: Peduto campaign ads paint Trump as bad Pittsburgh fan
Tribune Review: Obama to attend Dan Rooney's funeral service in Pittsburgh
Tribune Review: New traffic patterns on I-279 as $88M project begins
Tribune Review: Norwin school board: More than 120 attend meeting to oppose possible teacher, program cuts
Tribune Review: Last day at hand for tax return procrastinators
Tribune Review: South Buffalo supervisors OK 4 gas wells
Tribune Review: Cheswick facing penalties for police pension fund shortfalls
Tribune Review: Monroeville council backs radar use by local police
Tribune Review: Monroeville hires director of finance
Tribune Review: Richland resident to challenge incumbent for supervisor post
Tribune Review: Brentwood district looks to future with feasibility study
Tribune Review: Trump order to boost 'Buy American, Hire American'
Tribune Review: Trump attacks lead Democrat in Georgia congressional race
Tribune Review: A confident Gorsuch plunges into the debate on his first day as Supreme Court justice
Post-Gazette: Peduto takes on Trump in first ad of mayoral election
Post-Gazette: Stack apologizes for treatment of State Police Troopers
Post-Gazette: Traffic restrictions announced for Rooney funeral, Obama visit
Post-Gazette: Wilkinsburg police union criticizes chief in wake of officers' discipline
Post-Gazette: Pittsburgh-area gasoline edges up to $2.66 a gallon
Post-Gazette: Dropping off your tax return at the post office? Get there early, Postal Service says
Pittsburgh Business Times: Strip District property owners band together to market block-sized parcel for sale
Pittsburgh Business Times: Pennsylvania rig count remains stable in April
WESA: Group Urging State Courts To Discipline Justices More Strictly, Transparently
WESA: Suspension-Limiting Bill Aims To Keep Students In School
WESA: Are Docs Actually Planning To Prescribe Medical Marijuana? Department Of Health Wants To Know
WESA: How Much Of Pittsburgh Property Is Untaxed? (And How Does The City Get Its Money?)
KDKA: Pennsylvania Traffic Deaths Fall To Lowest On Record In 2016
Southwest
Beaver County Times: Dan Rooney to receive honor at RMU commencement
Observer-Reporter: Special summonses possible for death penalty case jurors
Observer-Reporter: Walsh planning concealed carry seminar
Observer-Reporter: Settlement agreement sought in federal lawsuit against Central Greene
Altoona Mirror: Altoona board sets public session
Altoona Mirror: Council studying housing ordinance
Altoona Mirror: Gas pipeline work could be near
Johnstown Tribune-Democrat: WATCH VIDEO | Supporters of anti-discrimination ordinance rally in Johnstown
Johnstown Tribune-Democrat: Portage progress: Community efforts key to opioid prevention program, leaders say
Johnstown Tribune-Democrat: Board aims to redesign Greater Johnstown school system
Johnstown Tribune-Democrat: Twin Lakes treatment center to hold open house in Johnstown
NEPA
The Times Leader: Protesters shout and some circus attendees shout back
The Times Leader: Luzerne County employee pension fund change debated
The Times Leader: Wilkes-Barre Mayor Tony George has already spent 200 percent of travel budget
The Times Leader: Wilkes-Barre ends first quarter with $9.1 million balance
The Times Leader: Local supporters rebut criticism of education tax credit programs
The Times Leader: Wolf urges use of online registration as primary deadline nears
Times-Tribune: Scranton City Council candidates to debate
Times-Tribune: More than 200 Pa. children using medical marijuana in Safe Harbor program
Times-Tribune: Casey to host televised town hall
Times-Tribune: Two seeking Dem nomination for vacant Fell Twp. supervisor seat
South Central
WPMT: One year after medical marijuana legalization, advocates, Governor Wolf, "move forward"
Patriot News: Governor Wolf hosts Easter egg hunt for pre-K students
Patriot News: Obama to attend funeral for late Pittsburgh Steelers owner: reports
Patriot News: Common-law marriages of same-sex couples must be recognized, Pa. court rules
Patriot News: Highway fatalities hit record low, PennDOT reports
Patriot News: One year after Pa.'s historic medical marijuana passage: where we are, how we got here
Patriot News: Join PennLive and CBS21 on May 2 as the Democratic candidates for Harrisburg mayor debate
Lancaster Online: Sturla, Cutler receive 2017 Pre-K Champion awards for efforts supporting early childhood education investments
Lancaster Online: Lancaster City Council candidates to debate Tuesday
Lancaster Online: The grace period is over: Federal, state and local tax forms are due Tuesday
Lehigh Valley
Morning Call: Seminar to focus on Pa. medical marijuana legislation
Morning Call: Two Rivers Council of Governments is disbanding
Morning Call: After 52 years in office, West Easton mayor honored with park
Morning Call: Alcohol-related deaths decline on Pa. roadways
Morning Call: Cellphones a reason pedestrian deaths spiked in 2016
Reading Eagle: Supreme Court won't hear detainees' case
Reading Eagle: Pennsylvania education secretary talks about sex-assault laws while at Kutztown University
Reading Eagle: Judge candidates make their cases in Kutztown church
Reading Eagle: State gives Muhlenberg Township 2 parks and rec awards
North by Northwest
Erie Times-News: State College town hall held with or without Rep. Thompson
Erie Times-News: Community college effort seeks Erie City Council's support
Centre Daily Times: US Supreme Court does not allow Arkansas execution
Centre Daily Times: Pence visits Japan, turning focus to trade with key ally
Centre Daily Times: The Latest: Arkansas governor 'disappointed' in delay
Opinion
Bucks County Courier Times: An affirmation, not an election
Tribune Review: Export-Import Bank business: Opaque transactions
Erie Times-News: Our view: Steelers' Rooney left lasting legacy
Patriot News: Free thought on campus means free thought for all – no matter how objectionable: Editorial
Inquirer: It's up to us to clean up Philly's act
Inquirer: Make consumer-protection agency more accountable to taxpayers
Inquirer: If you think taxes are bad now, wait 'til next year
Daily News: Turkey just voted for a dictatorship. Can it happen here?