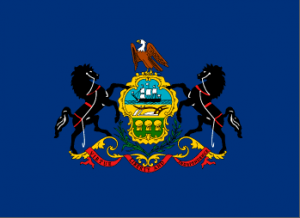 We name the winners and losers of the first fiscal quarter, the March jobs report comes out and Toomey maintains a solid lead over Sestak in the 2016 money race. Good morning politicos, here's the Buzz.
PoliticsPA Internship Opening: Summer 2014: The governor's race, congressional contests and battles in Harrisburg and D.C. are going to keep PoliticsPA very busy this Summer. Want in?
Q1: Winners & Losers: The finance reports have been filed, posted and picked apart. See who made the list.
2016: Toomey Maintains Wide Lead over Sestak: The incumbent Republican Senator has a significant advantage in the early money race.
March Jobs Report: Unemployment Falls To 6%: The incumbent Republican Senator has a significant advantage in the early money race.
Democratic PAC Ignores PA Races: The House Majority PAC is spending most of its efforts defending blue seats in other states.
Sierra Club Bashes Corbett's DEP Plan (Updated): Governor Corbett's plan to cut smog emissions in the state is viewed as lackluster by the Sierra Club.
Legislative Elections Update:
HD-20: State Rep. Adam Ravenstahl, D-Allegheny, received the endorsement of both the Pennsylvania State Education Association and the Pittsburgh Federation of Teachers today in his bid for re-election to the Pennsylvania House of Representatives.
Ravenstahl's primary opponent, Tom Michalow, received endorsements from the Steel City Stonewall Democrats, Gertrude Stein Political Club of Greater Pittsburgh, Clean Water Action, and Progress Pittsburgh PAC.
Statewide
Capitolwire: POINT OF ORDER: How the Democratic gubernatorial candidates would pay for PA's pension obligations
PA Independent: Advocacy group: PA colleges discriminate against women's athletics
PA Independent: PA cyber charter schools could be funded by state, not districts
StateImpactPA: Court denies driller's request for more information in spill case
StateImpactPA: Union groups supporting boom in gas-related jobs
Philadelphia
Daily News: Will Obama finally end the war….on drugs?
Daily News: Quiz time: What do pols mean when they say what they say?
Inquirer: A new face for Philadelphia Republicans
Inquirer: Cameras to nab speeders urged for Roosevelt Blvd.
Inquirer: More Montco farm land is preserved
Inquirer: Ethical questions in trips revealed in corruption sting
Philly.com: Saturday is drug drop-off day in Bucks
Philly.com: Pot hole patrols to hit the streets in Delco
SEPA
Courier-Times: Warminster supervisors to meet with residents
Courier-Times: 5 residents appointed to new Upper Makefield finance committee
Pottstown Mercury: EARTH DAY 2014: MCCC dedicates wind turbines at Pottstown campus
Pottstown Mercury: OSHA cites Universal Concrete in Stowe for 2nd straight year
Pottstown Mercury: Western Center in Limerick sees record high scores on competency exams
Pittsburgh
Post-Gazette: Pennsylvania texting ban proves tough to enforce
Post-Gazette: New district pits two Democratic legislators
Early Returns: Lamb, Firefighters for McCord
WTAE: 3 tanker trucks crash in Canton Township, spilling fracking water, diesel fuel
Tribune Review: Landslides put Baldwin firefighters in financial peril
Tribune Review: Foundations drop bid for August Wilson Center
Tribune Review: Gov. Corbett's re-election campaign 'unflappable' amid challenges, criticism
Tribune Review: Mailings from Pa. incumbents to potential new constituents under fire
Southwest
Observer-Reporter: Local career center wins grant, plans study cafe
Observer-Reporter: Peters resident enrolls Washington County in Groundwater Guardian program
Observer-Reporter: Former congressman now vying to be lieutenant governor
Altoona Mirror: Hearing to weigh constitutionality of mandatory minimums
Altoona Mirror: Unions back drilling boom as fracking foes cringe
Beaver County Times: Money, technology concerns at 911
NEPA
Times Tribune: Counties aim to encourage carpooling, public transport
Times Tribune: Monday Update: 'Trouble with Cali' earns nothing for Lackawanna County
Times Leader: Hard economic lesson: Education majors decline
Times Leader: County union rejects proposed contract
Times Leader: Pa. judges can keep relatives on their payrolls
AP: Gas drilling tax turns GOP's heads
South Central
Harrisburg Patriot News: Today is the deadline to register to vote in the May primary
Harrisburg Patriot News: When's a $1b cut a $1b cut? When it's an issue in the Guv's race, that's when: Monday Morning Coffee
AP: McCord reports $333K in 2012 income
York Dispatch: York County lawmaker's 'bodily fluids' bill passes House
Lebanon Daily News: Lebanon County Planning Department Director Kris Troup resigns
Lebanon Daily News: Wanda Bechtold announces write-in campaign for 102nd House District
Roxbury News: Dauphin County — State of the County Address
Lehigh Valley
Morning Call: Donchez marks 100 days as Bethlehem mayor
Morning Call: Voter registration deadline is today
Express Times: Democratic Senate candidates will debate for chance at 40th district seat
Express Times: Bangor council president nominated as Northampton County director of administration
North by Northwest
Campaign '14 Blog: Voter registration deadline today
AP: Fracking foes cringe as unions back drilling boom
AP: Pennsylvania gay-marriage-ban critics seek ruling
Williamsport Sun Gazette: Employment discrimination, sewage plant in week's votes
Opinion
Post-Gazette: Bet on Pittsburgh: More development here looks like a sure thing
Observer-Reporter: A promising merger
Harrisburg Patriot News: Immigration reform makes dollars and sense for Pa. Latinos: Carlos Graupera
Harrisburg Patriot News: Pleased to meet me? Taxpayers in new House and Senate districts shouldn't foot the bill for pols' election year mailers: Editorial
Inquirer: Inquirer Editorial: Progress at PATCO
Daily News: DN Editorial: SO UNAPPEALING: Tax deadbeats, non-collections & a government starving its own city
Blogs
Commonwealth Foundation: Happy Tax Freedom Day, Pennsylvania!
Keystone Politics: This week on #TheStump – Josh Maxwell and Josh Young
Keystone Politics: These Are Pennsylvania's Emptiest Areas
Keystone Politics: #PAGov: This is Tom Corbett's Idea of Waste, Fraud and Abuse
Lehigh Valley Ramblings: Ethical Questions Over Brown's Proposed Director of Administration
Lehigh Valley Ramblings: Can Parsons Do It Again?