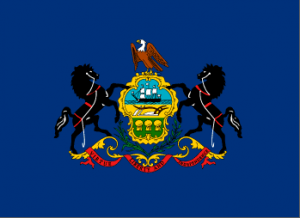 Strouse unveils his debut ad, Schwartz doubles down on ACA and NOW endorses Koplinski. Good morning politicos, here's the Buzz.
PA-Gov: Corbett Campaign Pushes For Opponents to Reveal Tax Returns: Citing PA Dems' Jim Burn in 2012, Corbett's campaign applies more pressure to gubernatorial candidates.
PA-Gov: Schwartz Doubles Down on ACA Support: The Democratic candidate reiterated her support of health care reform in a conference call with reporters today.
Lt. Gov.: National Organization for Women Endorses Koplinski: With no woman in the race, PA NOW endorses the Harrisburg City Councilman.
PA-8: Strouse Debuts First Ad Entitled "Seriously": The Democrat discusses his gravitas regarding education and rebuilding the middle class.
PA-6: DCCC Steps Up Attack on Costello: The DCCC hopes to get Costello to answer more questions about the Republican budget.
HD-36: Readshaw's Ad Accused of Misleading Viewers: Talking about the latest transportation bill, Readshaw's ad fails to mention the benefits that his district would garner.
Legislative Elections Update:
HD-22: Peter Schweyer, Democratic candidate for State Representative in the recently relocated 22nd District, announced that he has received the endorsement of the Lehigh Valley Association of Realtors. The trade association represents approximately 2,000 real estate professionals in Lehigh and Northampton Counties.
HD-98: Central Pennsylvania Building and Construction Trades Council endorsed Democrat Tony Crocamo. This seat has been held by Rep. David Hickernell (R-Dauphin) since 2003.
HD-164: Planned Parenthood Pennsylvania PAC, the electoral arm of Planned Parenthood in Pennsylvania issued the following statement regarding the misleading nature of State Representative Margo Davidson's (D-164, Delaware) first campaign mailing of the election.
"Davidson's claims about supporting reproductive healthcare and protecting access to safe, legal abortion are just simply inaccurate," said Sari Stevens, Executive Director of Planned Parenthood Pennsylvania Advocates and PAC. "Davidson is deliberately misleading voters. In just three years, she cast an astounding eighteen votes against women's reproductive health, even voting for a ban on private insurance coverage for abortion with no exception for health complications like organ failure or cancer."
HD-163: The Pennsylvania Professional Fire Fighters Association (PPFFA), a union representing more than 10,000 paid professional firefighters, EMT's and paramedics in Pennsylvania, has endorsed Republican Jamie Santora for State Representative in the 163rd Legislative District. The Pennsylvania Professional Fire Fighters Association is affiliated with the International Association of Firefighters and the AFL-CIO. He faces Democrat Vince Rongione for the open seat left by Rep. Micozzie's retirement.
HD-202: The Pennsylvania AFL-CIO has endorsed State Representative Mark Cohen for reelection. The AFL-CIO represents 900,000 workers and families. Cohen has held the seat for 22 years and faces Democratic challenger Jared Solomon in the primary.
Statewide
PA Independent: Severance tax proposals called 'short-sighted tax schemes'
PA Independent: Wagner condemns portraits of felonious officials
StateImpactPA: DEP says residents not exposed to harmful air pollution during Chevron well fire
StateImpactPA: Royalties bill stalled in state legislature
Philadelphia
Daily News: Allyson Schwartz's gender gambit
Daily News: With raises, BRT tackles appeals
Daily News:Sky's the limit for Chestnut Hill art space
Inquirer:In Ukraine, Gerlach warns of a 'sword' hanging overhead
Inquirer: Center City showing signs of weakness
PhillyClout:Schwartz calls Wolf "vague" on Obamacare support
Philly.com:Pa. man pleads in chemical weapon lab sales to Syria
Philly.com:Toomey visits Chesco to tout tax reform act
SEPA
Courier-Times: Middletown reaches deal with police union over complaints
Courier-Times: Groundbreaking set for 2 Bristol Twp. elementary schools
Courier-Times: Strouse gets cute in first TV spot for Congress
Montgomery Media: Four-year police contract presented to Norristown council
Montgomery Media: Upper Dublin School Board looks at 3 percent tax increase
Pittsburgh
Business Times: Report: Region's tech employment, pay on upswing
Business Times: State, city hope for bigger investments into roads, bridges
City Paper: Calling the Question: Point Park adjuncts eyeing summer unionization vote
WTAE: Prosecutor: ID theft scheme cost US Treasury $10M
Tribune Review: Casey to promote tax-free savings plan for disabled during Pittsburgh stop
Tribune Review: Pittsburgh to spend $10,700 to repair 4 chandeliers in mayor's office
Tribune Review: Allegheny County stands to save $13M if it refinances debt
Tribune Review: Mortgage holder keeps pressure on debt-ridden Wilson center
Post-Gazette: Mayor, Yellow Cab approach merge point on ride-sharing
Post-Gazette: Two gubernatorial candidates woo black voters
Post-Gazette: Casey pushes to get things moving at nuclear waste site
Southwest
Tribune-Democrat: DiLeo: District awaiting teachers contract
Beaver County Times: DEP: No harmful pollutants emitted from Greene County well fire site
Beaver County Times: Vogel and AARP hosting consumer education seminar
Beaver County Times: Historical restoration tax credit begins
Observer-Reporter: Washington County chooses new human resources director
Altoona Mirror: Mad deer zone expands
Altoona Mirror: Transportation program's growth to be 'sustained'
NEPA
Times Leader: Ouster attempt reaffirms Lawton's position
Times Leader: Local supervisor elected to state board
Times Leader: Environmental grants go to 5 local groups
Times Leader: Cartwright announces $10K grant to help support ADA post
Times Leader: City council will consider gas line change
Times Tribune: Six Scranton schools on 'low achieving' list
Times Tribune: Midvalley fuel oil supplier buys Dunmore rival
Times Tribune: W-B taxpayers group pens letter denouncing Mericle
South Central
ABC 27: Harrisburg City Council approves fire contract
ABC 27: Pipeline concerns many in Lancaster County
Harrisburg Patriot News: Dauphin County approves merit hire system for social service workers
Harrisburg Patriot News: Carlisle Borough Council could vote tonight on Goodman Birtcher warehouse zoning
Harrisburg Patriot News: New state Sen. Scott Wagner wants portraits of felonious lawmakers removed: Wednesday Morning Coffee
Harrisburg Patriot News: Linda Thompson starts her political comeback with baby steps
York Dispatch: York County commissioners dole out $100,000 for county projects
Lancaster Intelligencer/Era: Union workers want testing for toxic chemical exposure
Lancaster Intelligencer/Era: Commissioners' April 29 pipleline meeting to give speakers 3 minutes each
Lehigh Valley
Morning Call: Stakes high in PPL union talks
Reading Eagle: Survey finds education top issue for voters
Express Times: Northampton County DA submits proposal to help mentally ill suspects stay out of prison
Express Times: Postal workers union plans protest Thursday outside Staples in Bethlehem Township, Pa.
Express Times: Northampton County Council to discuss approval of candidate whose qualifications were questioned
North by Northwest
AP: Schwartz ad highlights her role in health-care law
Campaign '14 Blog: New poll: Voters want more education funding
Campaign '14 Blog: Harborcreek's Smith stays on ballot
Williamsport Sun Gazette: Big impact on flood insurance in Muncy is 'highly likely'
Onward State: Voting Numbers Down in Board of Trustees Election
Opinion
Harrisburg Patriot News: Should they stay or should they go? Is it time to remove portraits of convicted lawmakers?
Williamsport Sun Gazette: Pact helps county prison overcrowding, but doesn't solve it
Post-Gazette: Help wanted: It's time for Mayor Peduto to fill key positions
Altoona Mirror: EPA still abusing authority
Inquirer: Inquirer Editorial: Drug arrests reflect reality
Daily News: DN Editorial: Is local better?
Blogs
Above Average Jane: Philadelphia NOW Endorses Jared Solomon in 202nd House District
Above Average Jane: Philadelphian Amy Jones Honored
Keystone Politics: #PA13: Margolies Violates FEC Guidelines – Leach Campaign Files Legal Complaint
Keystone Politics: #PAGov: Obamacare Frenemy Allyson Schwartz Takes a Page From Karl Rove's Playbook
Keystone Politics: CHART: Marjorie Margolies' Burn Rate From Hell
Keystone Politics: #PA13: Will fundraising woes be Margolies' downfall?
Lehigh Valley Ramblings: Elected Sheriff On The Agenda Again
Lehigh Valley Ramblings: LWV State Senate Debate on May 8
Lehigh Valley Ramblings: Brown Pick For Administrator Appears to be Unqualified