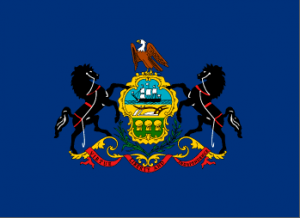 Schwartz accuses Wolf of plagiarism, Leach files a FEC complaint against Margolies and 30 mayors endorse McCord. Good morning politicos, here's the Buzz.
PA-Gov: Schwartz Accuses Wolf of Plagiarizing "Fresh Start" Plan: Schwartz campaign shows the similarities between Johnson Controls Inc policy papers and Wolf's Fresh Start Plan.
PA-Gov: Mayors Endorse McCord: 30 mayors from PA jointly announced their support of McCord for governor.
Lt. Gov.: Neuman Wins The West: Another crop of Western PA Dems lined up behind State Rep. Brandon Neuman's Lt. Gov. bid.
Kane Stymies Williams Prosecution of Philly Sting: Philly DA Seth Williams has taken on the task of prosecuting the halted sting operation, but he has yet to receive the files needed to move forward.
PA-13: Leach Files FEC Complaint Against Margolies: The Leach campaign filed a formal FEC complaint against Margolies and her campaign for spending general election funds.
PA-13: Philly Dems Endorse Boyle: The party organization of Philadelphia backed the State Rep in the crowded primary.
HD-36: Keystone Progress PAC Releases Pro-Molchany Ad (VIDEO): The ad draws contrasts between the two Democratic candidates.
Legislative Elections Update:
SD-4: Challenger Brian Gralnick has been formally endorsed by the Pennsylvania chapter of the National Organization for Women. Gralnick is running against indicted Senator Leanna Washington (D-Philadelphia).
HD-36: The Pittsburgh Post Gazette endorsed Rep. Erin Molchany (D-Allegheny) over Rep. Harry Readshaw (D-Allegheny) in the primary for HD-36. The two incumbents were merged into the same district when Molchany's seat (HD-22) was moved to Lehigh County in redistricting.
Keystone Progress is now running a pro-Molchany ad in the district. She was the first ever endorsement of their PAC. Watch the spot here.
HD-163: The United Transportation Union endorsed Democrat Vince Rongione over Republican Jamie Santora. The two are battling for the seat vacated by Rep. Micozzie's retirement.
Statewide
PA Independent: Plan would give radar guns to local police
PA Independent: Benefits are driving high personnel costs in Philadelphia schools
StateImpactPA: Winter price spikes drive 50K Pa. electric customers back to local suppliers
StateImpactPA: Consol Energy gets permission to drill at Pittsburgh International Airport
StateImpactPA: Baker Hughes phasing in full disclosure of fracking fluid
Philadelphia
Daily News:Schwartz slams Democratic foes for being 'vague' about a law they all publicly support
Inquirer:Wolf campaign plagiarizes passages in policy document
Inquirer: Butkovitz hires media strategist
Inquirer:AG Kane not turning over sting files to DA Williams, yet
Big Tent: Schwartz hugs Obamacare more
Philly.com:Transportation firm quits Philadelphia School District over loss of trust
Philly.com:AG: PennDOT consultant lied to grand jury during corruption probe
Philly.com:SEPTA to get at least $150M under ad contract
SEPA
Courier-Times: State legislators favor gradual changes to alcohol sales
Courier-Times: Morrisville non-uniform employees wait for contract
Courier-Times: Group of merchants oppose Quakertown Gateway
Pottstown Mercury: NRC extends post-Fukushima fix deadline for Limerick nuke plant
Pottstown Mercury: Montco Sheriff's Office rounds up deadbeat parents
Pittsburgh
Post-Gazette: Allegheny County OKs $247 million in bonds for capital projects, refinancing
Post-Gazette: Pittsburgh's chief urban affairs officer to lead Housing Authority board
Business Journal: Highmark's fully insured membership falls 5.6 percent
KDKA: Corbett's Republican Challenger Says Governor Broke Promise, Lied About It
WTAE: Why are Gas Prices So High in Pennsylvania?
Tribune Review: West Penn Allegheny loss in 2013 balloons to $370 million
Tribune Review: Highmark allows extensions of less costly small business plans
Tribune Review: Philadelphia DA says he has no conflict of interest in legislative sting case
Southwest
Beaver County Times: Matzie to introduce seismic testing bill
Beaver County Times: Findlay approves Consol's drilling permits, with a few catches
Beaver County Times: State education secretary praises Beaver Area's test scores, iPad program
Observer-Reporter: Documenting the documentary: Courthouse to be featured on PCN
Observer-Reporter: New home sales rise in Washington County, region
Observer-Reporter: Murphy outlines effort to reform mental health system
Altoona Mirror: County approves new union contract
NEPA
Times Tribune: Former state Senator Musto dies
Times Tribune: Arbitration award to cost Scranton pension fund $6.9M to $10.5M
Times Tribune: Voters to see only downside in ballot question statement
Times Tribune: PPL seeks to expand storm fund category
Citizens Voice: Barletta addresses economy, says government spending is out of control
News Item: Shamokin could have Act 47 status by June
Times Leader: Bill Genetti's Hazle Township hotel faces $27k judgement over unpaid legal bills
Times Leader: Wyoming Area sets more negotiations next month
South Central
AP: Corbett ramps up pitch to education, women voters
Carlisle Sentinel: Mayor breaks tie in zoning vote, Goodman Birtcher can proceed with warehouse plan
Harrisburg Patriot News: Charter schools say proposed formula for special education funding unfairly punishes them
Harrisburg Patriot News: Accused of plagiarism, Wolf edits campaign policy plan in Pa. governor's race
York Daily Record: State Sen. Scott Wagner wants to stop hanging pictures of convicted felons in the state Capitol
York Dispatch: York drivers to see higher prices at the gas pump
Lancaster Intelligencer/Era: Students organize 'Safe Space Prom' for LGBT youth
Lebanon Daily News: Lebanon officials: lnvesting in early education can cut crime
Today's the Day Harrisburg: The Process to Fill the Vacant Harrisburg City Council Seat
Lehigh Valley
Morning Call: Good and bad news on Easton's new City Hall
Morning Call: Former state Sen. Raphael Musto dies at 85
Reading Eagle: Reading City Council is advised on how to end water authority
Reading Eagle: Berks County colleges see no impact of U.S. Supreme Court ruling on affirmative action
Express Times: Northampton County grand jurors questioned about possible ties to Bethlehem nonprofit, city council
Express Times: Easton preliminary 2015 budget has $1.5 million deficit
North by Northwest
Campaign '14 Blog: Santorum to address NRA meeting
Erie Times-News: Erie mayor endorses McCord for governor
Erie Times-News: U.S. Rep. Kelly visits Erie to promote tax-break bill l
Williamsport Sun Gazette: Permanent change for 2 polling places
Williamsport Sun Gazette: Loyalsock Township approves curb cuts
Opinion
Harrisburg Patriot News: For York County's Scott Wagner, a bumpy political adolescence: John L. Micek
Morning Call: Is new anti-nepotism policy adequate?
Post-Gazette: Dueling Dems: Rep. Molchany deserves the party nomination
Observer-Reporter: Gay controversy won't go away for Boy Scouts
Inquirer: Inquirer Editorial: Finally in gear
Inquirer:Inquirer Editorial: Past bias still has impact
Blogs
Keystone Politics: Margolies Campaign Responds – Hat Tip to PoliticsPA
Keystone Politics: #PA13: Leach files FEC complaint against Margolies – Smukler scoffs
Lehigh Valley Ramblings: Allen Nomination Fails
Lehigh Valley Ramblings: Expanded Guestlist Considered at West Easton Treatment Center
Lehigh Valley Ramblings: Not Again, Say Bethlehem Zoners
Lehigh Valley Ramblings: Allen Nomination in Scalding Water