From DC to Philly to Harrisburg, it's been an up and down week in Pa. politics. Here's who won the week and who fell flat.
Joe Sestak. People give him lots of money even if they don't know why. The former Congressman raised $460,000 in the last few weeks of March, fueling speculation that he may indeed decide to run for Governor. Or Congress. Or Senate in 2016. The truth is, Sestak hasn't yet let on what he intends to do. And incredibly, the donors who chipped in for his big haul don't care. "We're supportive of anything he wants to do," one of them told the AP.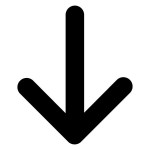 Bill Keller. A federal raid of his home, office and business in 2010 yielded indictments of some close associates to state Rep. Keller (D-Phila), but he looked to be in the clear. This week, his former business partner and also his former chief of staff changed their pleas from not guilty to guilty. The details of the plea deal aren't public yet, but the best case for Keller is more bad publicity.
Mark Scolforo & Associated Press. The AP reporter and news agency this week won a court battle against the Corbett administration. The decision – unanimous by 7 Pa. Commonwealth Court judges – ends years of fighting over how much of his itinerary the Governor may keep private. It's a win for transparency and the state's Open Records law.
Brian Sims. The freshman Philly state Rep. went viral this week with his strong denunciation of a bill that blocks taxpayer-funded health insurance plans from covering abortions. Here's his Huffington Post article. More concretely, he managed to lobby colleagues against a provision in a proposed tax law that would have specifically blocked same domestic partners from benefits the state makes available to executors of a will.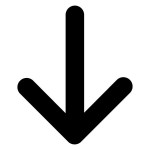 Abortion. By a wide, bipartisan margin in the Pa. House, lawmakers voted to block insurance companies in the exchange established by Obamacare from paying for abortions. If the bill passes the Pa. Senate (not a sure bet), patients who receive insurance from the exchange would have to pay for the procedure out of pocket. Plus, Kermit Gosnell continued to be the face of the abortion debate in Pa. this week (despite arguments that horrific cases like that of the Philly abortionist would increase if legal abortions are harder to get).
Matt Cartwright. Ah, the perks of being a Congressman. Don't miss his appearance on Colbert.
.
.
.
.
.
Tweet of the week: State Sen. Matt Smith (D-Allegheny) laid this harsh sports burn on Montgomery County Commissioner Josh Shapiro:
@josh_shapiro @salenazitotrib @pirates @phillies You could always watch hockey…oh that's right…cc: @patrickmurphypa

— Senator Matt Smith (@SenMattSmith) April 25, 2013