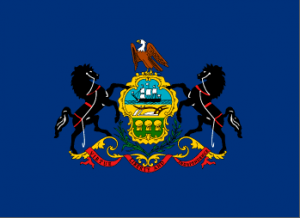 Guzzardi attacks Corbett, CeaseFirePA grades the Lt. Gov candidates and 400 women are running in the upcoming primaries. Plus, last week's Ups & Downs. Good morning politicos, here's the Buzz.
4/25 Ups & Downs: Alleged FEC violations and plagiarism, a big newspaper endorsement and a new ad entertained us this week. See who all made the list.
PA-Gov Round-Up: Candidates Score Endorsements, Build Coalitions: We take a look at the events of the last week in the state's gubernatorial and lieutenant gubernatorial races.
PA-Gov: Corbett Still the One (Most Vulnerable Governor): The Washington Post names Corbett 2014's most vulnerable governor for the tenth straight month.
PA-Gov: Guzzardi Slams Corbett on TV: Republican Bob Guzzardi used his first broadcast appearance to speak out against incumbent Tom Corbett's tenure in office.
PA Primaries Hold Over 400 Female Candidates: Political women in Pennsylvania are making a stand in the 2014 primaries.
Former Montco GOP Chair Bob Kerns Charged With Rape & Sexual Assault: Kerns resigned his post in October 2013 after allegations of sexual assault.
CeaseFirePA Grades Lt. Gov. Candidates and Launches Direct Mail Ad Campaign: The report grades lieutenant governor candidates for their views on gun control.
Our condolences go out to the Sestak family: Richard J. Sestak, 54, of Springfield, Delaware County, brother of and campaign manager for former U.S. Rep. Joe Sestak, died of complications from cancer Wednesday, April 23, at the Hospital of the University of Pennsylvania.
Legislative Elections Update:
HD-22: State Rep. Jake Wheatley endorsed Tatianna Tooley in the Democratic primary for this open seat. She faces Peter Schweyer in the race for this open seat moved to Lehigh County from Allegheny where it was represented by Erin Molchany.
HD-74: Downingtown Mayor Josh Maxwell was endorsed by the Humane Society and the Chester County FOP in the Democratic primary. He faces Caln Township Supervisor Josh Young for the open seat.
Statewide
State House Sound Bites: Sniping season in the Democratic gubernatorial primary
PA Independent: Philadelphia flexes muscles over charter schools
PA Independent: Why something called an ARC matters so much to Pennsylvania's pension mess and credit rating
StateImpactPA: Tension grows over Sunoco's natural gas liquids pipeline to Marcus Hook
StateImpactPA: Local governments fail to account for $17 million in impact fee money
Capitolwire: Amendment to Lottery profits return bill takes aim at private management consultants
Philadelphia
Inquirer: Analysis: Kane invited risks by daring Williams on sting
Inquirer: Drug convicts, unreported by Phila., have kept driving
Inquirer: Two powerful figures face off in Phila. sting case
Inquirer: McGinty touts a passion for Pa.
Commonwealth Confidential: Future uncertain for Open Records chief
Axis Philly: Ending the hypocrisy on charters
WHYY Newsworks: At a crossroads, can Pa. act like a real commonwealth?
WHYY Newsworks: Pa. lawmakers take another look at gas-drilling severance tax
WHYY Newsworks: Senator says Pa. Capitol convicts shouldn't be on display
SEPA
Pottstown Mercury: What's it like to run for governor of Pennsylvania? Play The Waffler to get an idea
Courier Times: Morrisville to vote for tax hike for new firehouse
Courier Times: CR board solicits proposal for Newtown Middle School project
Delco Daily Times: Acme agrees to contract extension for unionized workers
Bucks Local News: Bucks County Congressman addresses hearing on cybercrime, data breaches
Bucks Local News: Pennsylvania municipalities reaping the benefits from transportation funding law
Daily Local News: Chesco near top of those with health insurance
Pittsburgh
Pittsburgh Business Times: Peduto hires Leger finance director for Pittsburgh
Pittsburgh Business Times: Top 5: Largest shale gas producers in southwestern Pennsylvania
Early Returns: Wolf plays defense on plagiarism
Early Returns: Richard Sestak R.I.P.
Early Returns: Perry on Politics: Dole returns
Post-Gazette: Council president proposes amendment to drilling lease
Post-Gazette: Rejection rate brings push to change welfare applying
Post-Gazette: Pa. gubernatorial candidate Wolf fires campaign worker over copied passages
AP: Tom Wolf picks up education union endorsement for governor
Tribune Review: Philly DA Williams won't give state Attorney General Kane a pass
Tribune Review: City finance director fired in 2006 is Peduto's pick for same job
Southwest
Beaver County Times: Allegheny County Health Dept. names new chief epidemiologist
Beaver County Times: Pennsylvania to roll out opioid prescribing guidelines for doctors
AP: Pa. awaits ruling on Medicaid expansion
Observer-Reporter: McCord, McGinty visit the Observer-Reporter
Altoona Mirror: School funding a complicated puzzle
Johnstown Tribune-Democrat: Schooley mixes work and politics
Johnstown Tribune-Democrat: Hugya points to experience
NEPA
The Times Leader: Gathering for NEPA Blogfest
The Times Leader: Scranton rally targets judicial corruption
Citizens Voice: Timing of primary election, budget deadline creates uncertainty
Standard Speaker: State launches bidding for Scranton armory
Standard Speaker: Luzerne DA's office gets $10K grant
South Central
Patriot-News: Union's anti-liquor privatization ad says retailers' "greed" would take precedence over concern for children's lives
Patriot-News: Two top Pa. Republicans back New Mexico Gov. Susana Martinez for president in 2016
Patriot-News: Pennsylvania isn't prepared for next recession, S&P says
Patriot-News: Harrisburg School District gets 'A' rating from Wall Street
York Daily Record: Retailers sought for Richland Ave.
York Daily Record: Four Republican hopefuls vie for new 169th House District
Lehigh Valley
Morning Call: Tax gas drillers to pay for education, Democratic candidates for governor say
Morning Call: Century-old political club alights in Allentown
Morning Call: Harner tapped as new Quakertown superintendent
Morning Call: Director Joanne Bauer resigns from ASD board
Express-Times: Bangor could be added to National Register of Historic Districts
Express-Times: Superior Court judge sides with Lopatcong Township in residents' challenge of asphalt plant law
North by Northwest
Go Erie Times: Schwartz touts support for Affordable Care Act
Go Erie Times: New construction rocks Erie
Sun-Gazette: Congressional candidates weigh in on technology, use of drones
Sun-Gazette: Compressed natural gas conversion company opens
Sun-Gazette: City's high school, others on list of 2014's best
Opinion
Patriot-News: Open records watchdog could suffer for doing the job too well: Editorial
Express-Times: EDITORIAL: Should Northampton County go back to electing a sheriff? Think again
Post-Gazette: U.S. House Democrats: McClelland and Doyle deserve nominations
Beaver County Times: Half steps
The Times Leader: Letter to the Editor: Councilwoman Dobash criticizes manager for 'overspending' by $7M
Inquirer: Inquirer Editorial: Kane's story keeps changing
Courier Times: Another case of justice denied?
Blogs
Citizens Call: Gralnick Endorsed by PA NOW in PA-4 Democratic Senate Contest
Media Trackers: Pennsylvania Republicans Divided on Amendment to Union Violence Bill
Keystone Politics: #PA13: Leach demands Margolies release all campaign finance records
Keystone Politics: #PA13: The Margolies FEC Complaint – What We Know So Far
Keystone Politics: #TheStump: Josh Young – candidate in PA's 74th state legislative district
Pittston Politics: Let's remember the Senator for all the good
Commonwealth Foundation: S&P Worried About Pennsylvania's Overspending
Lehigh Valley Ramblings: Investigating Grand Jury Aims at Dolan NonProfit