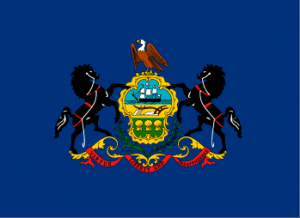 Margolies and Arkoosh release their first ads, Leach challenges Corbett on medical marijuana and Koplinski scores a western PA endorsement. Good morning politicos, here's the Buzz.
Lt. Gov.: Koplinski Scores Western PA Endorsement: 14th Ward Independent Democratic Club endorsed the Harrisburg City Councilman.
Lt. Gov.: Statewide Sheet Metal Workers Back Smith: The Bradford County Commissioner picked up one of the largest union endorsements in the LG race so far.
Leach Pushes Corbett on Medical Marijuana: State Senator Daylin Leach proposed to stage a sit-in at Tom Corbett's office if he is denied a meeting concerning his medical marijuana bill.
PA-13: Arkoosh Launches "Exciting" New Ad (Watch): Her latest ad stars her 12 year old daughter giving her tips on the perfect pitch.
PA-13: Boyle Demands Tax Returns from Leach and Arkoosh: The State Rep. questions two of his opponents for not yet releasing their tax returns.
PA-13: Arkoosh Mailer Draws Comparisons to Boyle: The physician compares her position on reproductive health to Boyle after his vote that helped close women's health clinics.
PA-13: Margolies Releases First TV Ad (Watch): The Democratic candidate and former Congresswoman's first TV commercial is set to hit the airwaves this week.
Legislative Elections Update:
SD-2 & HD-188: 32BJ Service Employees International Union (SEIU), which represents Philadelphia janitors, security officers and blue collar school district employees, today announced its endorsement of Christine Tartaglione (HD-2) and Jim Roebuck (HD-188) for reelection, respectively.
HD-36: The Keystone Progress Political Action Committee, a group working to win progressive victories across the state of Pennsylvania, unveiled www.harryreadshaw.com, a spoof website made to resemble an endorsement of Readshaw by a "Republicans for Readshaw" group. The site was launched to highlight the differences between Democratic Representative Erin Molchany and Representative Harry Readshaw. Both Representative Molchany and Representative Readshaw are incumbents running in the newly-drawn state House District 36 in South Pittsburgh and the South Hills.
HD-172: Military Veteran candidate Jeffrey Voice, challenging Kevin Boyle in PA's 172nd state legislative district primary, today called upon Philadelphia District Attorney Seth Williams and Pennsylvania Attorney General Kathleen Kane to indict State Representatives Kevin and Brendan Boyle for alleged theft of services and felony conflict of interest arising out of a March 30th state funded mailing for Rep Kevin Boyle and an April 24th by State Senior Lunch supposedly hosted by the same. As seniors walked into the event, allegedly only Brendan Boyle greeted them with the following introduction: "I am Brendan Boyle and I hope to be your next Congressman."
Statewide
Huffington Post: Seat bleeding, a side effect of a too-small Congress
PA Independent: Liquor talks on tap for state Legislature
PA Independent: Philly school district facing another bleak budget
StateImpact PA: State relies on industry law firm for advice on oil and gas zoning
StateImpact PA: Most drillers ignore law requiring inclusion of minorities and women
Capitolwire: Concerns over Corbett's re-election prompt Democrats to pressure GOP over Sine Die
Capitolwire: House GOP says more needs to be done to combat poverty, offers some ideas
Capitolwire: Wolf, taking his lumps, hasn't hit back
State House Sound Bites: Loan Wolf: Schwartz keeps up scrutiny on perceived frontrunner
Philadelphia
Daily News: If you want to vote more easily, you gotta move
Philly.com: Study: Penn's Landing makeover would bring $1.8 billion in growth
Inquirer: Race looks wide open in 13th Congressional District
Inquirer: Toughen ethics laws, advocates tell Pa. legislators
Inquirer: Clearview district considers privatizing janitors
Inquirer: Judge denies Commonwealth's motion in voter ID case
WHYY Newsworks: Philly Parking Authority seeks rate hike for city meters – with proceeds destined for schools
WHYY Newsworks: Proposal would ask Philly voters to create Dept. of Prisons
Philly Now: Inquirer & DN becoming employee-owned was far-fetched to begin with
KYW Newsradio: Governor Corbett Signs Execution Warrant For Convicted Cop Killer
SEPA
Intelligencer: Leach complains about Margolies' spending in 13th contest
County Times: Burlington Township Wal-Mart ready to hire
Courier Times: St. Mary named one of 100 best hospitals
Courier Times: Bucks County changes polling places for 6,500 voters
Courier Times: Bensalem schools to require apprenticeship for HS renovation project
Montgomery Media: Holocaust survivor living in Horsham recounts memories
Montgomery Media: Upper Southampton zoning hearing concludes for proposed traumatic brain injury center
Pittsburgh
Early Returns: The new Santorum volume
Early Returns: 14th Ward Club backs McCord
Early Returns: McGinty plan: more police
Post-Gazette: Adam Ravenstahl facing challenge for state House seat
Post-Gazette: Legislator unveiling report on Pa. poverty
Tribune Review: Health Department sets Q-and-A session about Neville Island coke plant
KDKA: KD Investigates: City Still In Need Of New Safety Director, Police Chief
Southwest
Beaver County Times: County to seek $200,000 grant for trail
Beaver County Times: Some nonprofits say minimum-wage hike could hurt them
Observer-Reporter: DEP issues violations to Range for impoundment leak
Altoona Mirror: School funding a complicated puzzle
NEPA
The Times Leader: Former Sen. Lugar puts world perils in perspective at Rosenn Lecture at Wilkes
Times-Tribune: State natural gas severance tax gets new life
Times-Tribune: State rep candidates mostly back bills rolling back property taxes
Standard Speaker: Luzerne County, HUD discuss $10M repayment
Standard Speaker: Debate over severance tax revived
South Central
Patriot-News: Democrats don't want a lame duck session this fall. So far, neither do Republicans
Patriot-News: School property tax elimination plan has enough support to pass the Pa. Senate, plan's sponsor says
Patriot-News: Schwartz attacking Wolf in gubernatorial campaign because 'she has no other way to win': Wolf spokesman
Patriot-News: After the latest scandals, Pennsylvania lawmakers ponder a gift ban and other tougher ethics laws
York Daily Record: South Eastern expects tax increase
York Daily Record: Rep. Seth Grove to host town hall meeting Thursday in North Codorus Township
Lehigh Valley
Morning Call: McGinty in Bethlehem to talk crime prevention
Morning Call: Denied: Pa. now rejecting bulk of welfare applications
Morning Call: Kraft cuts trucking fleet; 30 to lose jobs in Upper Macungie
Morning Call: Virgin America to end Philadelphia flights
Express-Times: Nazareth Area School Board gives final nod to 3.5 percent tax hike
Express-Times: East Penn School Board reaffirms support for Costco, Whole Foods shopping center tax plan
North by Northwest
Go Erie Times: Millcreek School Board votes to keep Montessori program
Go Erie Times: Tea party to raise funds for Erie's House of Mercy
Go Erie Times: Appeals court rebuffs Erie in rental-inspection case
Sun-Gazette: LEGISLATIVE TALLY: School board hires business manager
Sun-Gazette: Montoursville firm wins 'consultancy of year'
Opinion
Capitolwire: Point of Order: A closer look at PA's education funding debate
Daily News: DN Editorial: Rogues' rewards
Patriot-News: Pa. can do better in fight against poverty: Editorial
Post-Gazette: Party here: Democratic convention belongs in Pittsburgh
Beaver County Times: Drilling costs end up with consumers
York Daily Record: Our take: Schools should know when teachers are accused of heroin possession
Blogs
Keystone Politics: #HD164: Margo Davidson grasping at even more dishonest straws
Keystone Politics: #PAGov: S&P on Corbett's Fiscal Record: "One-time savings, deferrals, and other measures that add uncertainty"
Keystone Politics: Why We Can't Boot Republicans Out of the Majority Fast Enough
Keystone Progress: Do Poor Kids Deserve Lower-Quality Education Than Rich Kids? Evaluating School Privatization Proposals in Milwaukee, Wisconsin
Lehigh Valley Ramblings: Dolan Speaks To The Vulgaris
Commonwealth Foundation: What's Paycheck Protection Really All About?