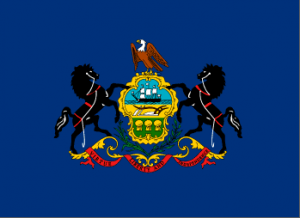 Perzel gets out of paying restitution, fundraising totals for the Philly DA's race, and Rendell throws his support behind Khan.  Good morning politicos, here's the Playbook!
Superior Court Throws Out Perzel Sentence: The Superior Court threw out the $1 million in restitution former state House Speaker John Perzel was sentenced to pay to Pennsylvania.
First Quarter Fundraising Puts Untermeyer, Khan Ahead in Philly DA's Money Race: Finance Reports have been filed, so we break down the numbers.
Rendell Endorses in Philly DA's Race: Former Governor Ed Rendell is endorsing Joe Khan in the Philadelphia District Attorney's race.
Statewide
Capitolwire: Lawmakers still hashing out health, human services departments merger.
Capitolwire: POINT OF ORDER: Gov. Wolf's revenue plans appear to come up short for all of us.
Capitolwire: House passes bill to restore mandatory minimums for certain drug, violent offenses.
State House Sound Bites: Activists–and a former state secretary–protest agency consolidations
State House Sound Bites: Mandatory minimum bill passes House, faces longer odds in Senate
Philadelphia
City & State: Philly Chamber of Commerce to sue city over 'equal pay' laws
City & State: Philly DA candidate O'Neill is trying to be old-school and new blood
City & State: In Philly DA race, Khan attacks Untermeyer over 2011 City Council ad
Inquirer: Convicted Ex-Pa. House Speaker Perzel won't have to pay $1 million to state
Inquirer: After years of protests about working conditions and low wages, nonunion Philadelphia airport workers vote to join a union
Inquirer: Feds: Monsignor embezzled $500K to cover gambling debts, Philly Pops tickets
Inquirer: Appellate court panel grills both sides on Philly soda tax
Inquirer: Chamber of Commerce to sue Philly over wage equity law
Inquirer: Vazquez sworn in for 197th District seat as investigation, lawsuit loom
Inquirer: Rendell, calling DA's Office 'in crisis,' endorses Khan in Democratic primary
SEPA
Bucks County Courier Times: Local organizations hold vigil to protest PennEast pipeline and other pipelines
Bucks County Courier Times: Journalists discuss importance of responsible reporting at DelVal
Bucks County Courier Times: Bristol Township and Penndel get grants to update wastewater treatment systems
Bucks County Courier Times: Even documented immigrants in Bucks County feel ill at ease with new immigration policies
Delco Times: Delaware County hosts multiple-event World War I commemoration Saturday
Delco Times: Pennsylvania study sees $2-3 billion-dollar boost from Sunoco pipeline
Pottstown Mercury: Rep. Costello: Obamacare problems won't disappear, but will worsen
West Chester Daily Local: Group rallies for tuition freeze, $15 hourly wage at WCU
Pittsburgh
Tribune Review: Casey to hold town hall Sunday in Pittsburgh
Tribune Review: In race for Pittsburgh mayor, Harris questions legality of campaign finance reports
Tribune Review: House OKs tablet gambling for those flying out of Arnold Palmer, Pittsburgh International
Post-Gazette: Highmark notifying customers of EpiPen recall
Post-Gazette: State System per-credit experiment up for extension
Post-Gazette: In upcoming Democratic primary, some candidates ignore financial rules
Post-Gazette: PWSA will need billions of dollars for infrastructure needs, new water lines, mayor warns
Southwest
Beaver County Times: Matzie, Marshall call for adequate community college funding
Beaver County Times: Berstein's first bill requires lottery winnings be garnished for back taxes, restitution
Altoona Mirror: Blair commissioners fire McClure
Altoona Mirror: Trustee quits PSU race
Altoona Mirror: Tyrone board weighs transfer of $1.1 million
NEPA
Times Leader: Trump takes aim at Obama's efforts to curb global warming
Standard-Speaker: Wolf announces road projects
Standard-Speaker: Schuylkill County looks for prison alternative
Standard-Speaker: Candidacy of county controller candidate challenged again
South Central
Patriot News: State rep calls Lord's decision not to run for trustee a 'win' for Penn State community
Patriot News: Cumberland County restores 911 service
Patriot News: Court tosses former Pa. House speaker's sentence, including $1 million restitution order
Patriot News: Penn State trustee who is 'running out of sympathy' for 'so-called' Sandusky victims withdraws from race
Patriot News: PennLive's 'Failing the Frail,' an investigation of Pa. nursing homes, wins national award
Patriot News: Harrisburg's former community policing coordinator to seek diversion after marijuana charge
Patriot News: 79-year-old bridge to be replaced
Carlisle Sentinel: Perry County supervisors vote to increase tax, funding for fire department
York Daily Record: Kelvion Inc. to lay off 72 workers in East Manchester Township
York Dispatch: Commissioners approve prison roof repairs
Lancaster Intelligencer: Federal budget plan threatens subsidized flights from Lancaster to Pittsburgh and Baltimore
Lancaster Intelligencer: E. Lampeter supervisors oppose proposed hike in hotel room-rate excise tax
Lancaster Intelligencer: Tech company offers free body cams to all US police officers
Lancaster Intelligencer: Pennsylvania State Police seize over $13.7M worth of heroin, other drugs in 3 months
Lancaster Intelligencer: DA to rule Friday whether city police-involved shooting that killed 18-year-old was justified
Lebanon Daily News: Lebanon mayor: Crime down, cases solved
Lebanon Daily News: PHOTOS: Annual State of the City Address looks at city past & future
Lehigh Valley
Morning Call: Lehigh County exec candidates trade blows during GOP primary debate
Morning Call: Allentown takes a bath on pool contract as overages top $1 million
Morning Call: State House reinstates get-tough-on-crime mandatory minimum prison sentences
Morning Call: Bethlehem considers bamboo ban
Morning Call: Validity challenge colors GOP debate for Allentown mayor
Morning Call: PennDOT secretary calls for more collaboration with communities
Reading Eagle: Americans by choice: Berks residents become U.S. citizens
Reading Eagle: Shuman Group to receive $8.25 million in tax credits
Reading Eagle: Group looks to revitalize downtown Hamburg
Reading Eagle: Gas prices starting to rise
WFMZ: Officials: Tests show BASD water supply is safe
WFMZ: Easton Planning Commission gives Lafayette's plans for new dorms an 'F'
WFMZ: ANIZDA Board approves allocation procedure for county hotel tax
WFMZ: South Whitehall commissioners move forward on dissolving township's Board of Authority
WFMZ: Proposed Allentown nuisance law discussed
Express Times: Easton Area preliminary budget doesn't exceed index
North by Northwest
Centre Daily Times: Penn State opposes graduate students' effort to unionize
Centre Daily Times: Judge asked to approve settlement between Penn State, 7 University Park Airport employees
Centre Daily Times: Penn State trustee quits race
Williamsport Sun Gazette: Officials: County programs at risk due to state cuts
Williamsport Sun Gazette: Everett addresses state issues via tele-town hall
Williamsport Sun Gazette: Chief wants to relocate some cameras to streets
Williamsport Sun Gazette: House passes 2017-18 state budget proposal
Williamsport Sun Gazette: Voter registration deadline April 17
Williamsport Sun Gazette: WASD budget deficit 'down' to $1.96M
Williamsport Sun Gazette: Municipalities' liquid fuels allotment to be OK'd
Erie Times-News: Construction on bayfront hotel expected by October
Erie Times-News: Loftus would make public safety his focus
Erie Times-News: Tax concerns surface at hearing on Erie housing complex
Erie-Times News: Mercyhurst uses grant to buy cigarette canisters for Presque Isle
Erie Times-News: NPR features Erie as 'rewriting the Rust Belt narrative'
Opinion
Tribune Review: Some Saudi answers?
Bucks County Courier Times: 'Stepping Up' on prison reform
Erie Times-News: Our view: Give sex abuse victims a path to justice
Patriot News: It's trout season – but don't take this bait about reassessments keeping taxes under control: Colin McNickle
Patriot News: A political Supreme Court is as American as apple pie: Nick Field
Inquirer: Charter critics ignore fiscal, education realities
Inquirer: Trump should stop keeping hope alive that coal mining jobs will come back
Post-Gazette: Disbarment justified: The crimes of the former judge are disqualifying