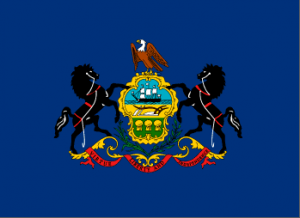 Shapiro pulls ahead in the AG race, Sestak maintains his lead and Bill Clinton is set to visit PA. Good morning politicos, here's the Playbook!
Harper Poll: Shapiro Pulls Ahead in Dem AG Race: The Montco Commissioner has made big gains over the last two months.
PA-Sen: Harper Poll: Sestak 41% McGinty 31% Fetterman 9%: McGinty closes the gap but Sestak remains in the lead.
Bill Clinton to Stump in PA This Week: The 42nd President will be campaigning for his wife in Philly, Scranton and Erie.
PA-Sen: Fetterman: Momentum Candidates Win: The Braddock Mayor's campaign thinks he is well-placed to come out on top.
Reader Poll: Who Will Win the PA GOP Presidential Primary?: Our readers weigh in on who they believe will win the Republican PA primary.
Reader Poll: Sanders Will Win PA Dem Primary: Our readers believe Bernie Sanders will pull off the upset in the Keystone State.
PA-Sen: EMILY's List Supports McGinty With New TV Ad (VIDEO): The women's group is pitching in to the Democrat's campaign.
Harper Poll: Clinton 55% Sanders 33%: Clinton's lead shrinks, but she's still ahead in the commonwealth.
PA-Sen: Biden Campaigns With McGinty: The Vice President joins the Senate candidate on a stop in Pittsburgh.
LGBT Community Unites Around Shapiro for AG: Several LGBT individuals and organizations across the commonwealth rally behind Shapiro.
Statewide
Capitolwire: Bill to change teacher furlough process amended by Senate
Capitolwire: Wolf says he already distributed most of the new education dollars in January, GOP leaders push new funding formula
Capitolwire: Wolf Year-One Review, Part 2 – A good start deteriorates quickly
PLSReporter: General Assembly working to delay referendum on increasing judicial retirement age
PLSReporter: House, Senate load proposals to respond to Fiscal Code veto
PLSReporter: Statute of limitations reform bill gains momentum in House
PLSReporter: VIDEO: Pennsylvania community colleges advocate for increased funding
StateImpactPA: Despite legal limbo, Pennsylvania continues work on Clean Power Plan
State House Sound Bites: Slight uptick in schools seeking to exceed tax limits
State House Sound Bites: House mulls major changes to child sex abuse law
Philadelphia
KYW Newsradio: Philadelphia's Child Welfare Reform Suffers Growing Pains
WHYY Newsworks: After SRC loses again in court, Neff says charter funding reform a must
WHYY Newsworks: Pa. House measure restricting abortion might get vote this week
Inquirer: Gloves come off in rowdy Senate debate
The Big Tent: Favorable signs for Sanders in Wisconsin
SEPA
Daily Local News: Chester County commissioners honor public health and public safety agencies
Delco Daily Times: Proposed Pa. abortion restrictions under fire on several fronts
Bucks County Courier Times: 8th Congressional District candidates to face off in debate at BCCC's Lower Bucks campus
Bucks County Courier Times: 'Clerical error' inflates number of PA party switchers; Bucks, Montgomery counties included
Pittsburgh
Tribune Review: Shapiro jumps to head of Democratic pack in Pa. attorney general
Tribune Review: Biden rallies Pitt students to combat sexual assault
Post-Gazette: Kathleen Kane aide's lawsuit details friction in attorney general's office
Early Returns: Ups and downs: Harper Poll shows growing support for McGinty…and Sestak
Early Returns: Bill Clinton plans campaign stops in Pennsylvania
Early Returns: So much for the 'Trump Effect' in Pennsylvania
Pittsburgh Business Journal: Longhi, Gerard, to testify in front Congressional Steel Caucus
Southwest
Beaver County Times: Beaver County buyouts will mean a changing of the guard in many county departments
Observer Reporter: Carmichaels Area awards contracts for elementary renovation
Altoona Mirror: Cove board cuts superintendent list
Johnstown Tribune Democrat: Cambria commissioners to vote on resolution to close juvenile detention center
NEPA
Times Tribune: Scranton board may rescind bidding policy
Times Tribune: Jessup will auction former dump site
Citizens Voice: Wilkes Barre council rejects Trans-Med ambulance as primary backup
News Item:  Abortion bill goes to full House
Pocono Record: Public debate in Pa. flares over abortion legislation
South Central
Patriot News: The 2015-16 state budget battle isn't over yet; Wolf's school funding distribution has GOP threatening a lawsuit
Patriot News: Move afoot to delay referendum on raising judges' retirement until November election
Patriot News: Local police can't use radar to enforce speed limits; but that could change soon
Patriot News: Wife of former aide gunning to oust Wheatley from office: Election 2016
Lancaster Intelligencer: 3 new Pennsylvania House members take oath of office
Lancaster Intelligencer: Committee votes against public hearing on fast-tracked bill to limit Pennsylvania abortions
Lancaster Intelligencer: Clinton and Sanders campaigns hope to build Lancaster support before primary
Lehigh Valley
Morning Call: Oops..About that 'Trump effect'
Morning Call: Public debate in Pennsylvania flares over LGBT legislation
Morning Call: Pa. House committee passes bill to toughen child abuse penalties
Reading Eagle: Democrats in US Senate race sharpen knives in debate
Reading Eagle: The Rundown: Medical marijuana supporters hope to cross the goal line
North by Northwest
Williamsport Sun Gazette: Several on council wonder about 'adviser' salary of former chief
Centre Daily Times: Centre County commissioners unsure of regionalized transit system
Erie Times-News: Former school candidate sues Erie County Board of Elections
Opinion
Patriot News: Pa. is moving backwards on government transparency
Morning Call: Poll questions not always answered honestly
Inquirer: Jones: Labor agreements must be more hospitable to nonunion workers
Bucks County Courier Times: Bill would hurt public safety
Tribune Review: Voting districts: Inclusivity prevails
Tribune Review: Presidential contenders make beeline for hearts of Pennsylvania voters
Post-Gazette: Joe Sestak has the experience necessary to be a US Senator
Beaver County Times: House bill would weaken Right to Know law
Blogs
Citified: This Cool New Tool Lets You Look Up the Salaries of City Workers
Citified: Insider: Allan Domb's Truly Awful Idea
Citified: Reading Viaduct Park Would Make Getting Around Philly Easier
Keystone Crossroads: Capitol recap: Bill would put PERC powers in the Independent Fiscal Office
Liberty City Press: It's High Time
Keystone State Education Coalition: #PABudget wars: the drama continues…
Lu Lac Political Letter: Trump to Kasich: Drop Out