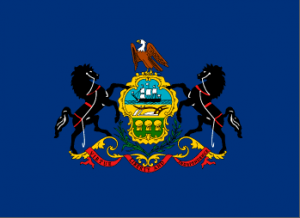 Schwartz releases her first TV ad, Murphy gets the SNL treatment and we have an exclusive interview with Brendan Boyle. Good morning politicos, here's the Buzz.
PA-Gov: Schwartz Joins Airwaves (Video): After weeks of speculation of when she would join her competitors on television, the wait is over.
PA-Gov: McCord Drills Corbett in Latest Ad (VIDEO): The Democratic gubernatorial candidate released his latest TV spot this weekend.
PA-Gov: CeasefirePA Grades Candidates: The gun safety organization scored gubernatorial candidates based on their questionnaire.
PA-10: Independent Nick Troiano Jumps Into Race: The young, first-time candidate is taking on incumbent Republican Congressman Tom Marino.
PA-13: An Exclusive Interview With Brendan Boyle: Boyle shares his unique history in a sit-down interview with PoliticsPA.
Murphy Makes SNL Opener: The Congressman gets spoofed in a mock trial of GM Chief Executive Mary Barra.
Polls Show Lack of Trust in PA Government: Gallup's recent findings reaffirm the low approval ratings and lack of faith in Pa. state politics.
Legislative Elections Update:
SD-12: Democratic two-term Montgomery County Commissioner Ruth Damsker announces that she will run as a candidate for State Senator in Pennsylvania's 12th Senatorial District. Ruth seeks to replace 36 year incumbent Republican Stewart Greenleaf.
HD-36: Two SEIU unions jointly representing 50,000 in Pennsylvania—32BJ SEIU, a service workers' union and SEIU Healthcare PA, Pennsylvania's largest healthcare union—Saturday announced their joint endorsement of Rep. Molchany for the 36th district. Molchany faces fellow incumbent Democrat Rep. Harry Readshaw (D-Allegheny) in the primary, thanks to redistricting.
Statewide
PA Independent: Santorum stumps for conservatism
Capitolwire: Acting Consumer Advocate says variable rate contracts don't make sense for most residential customers
Capitolwire: Corbett, recalling history, says 'vigilance' needed to compliment gift bans
Capitolwire: More child protection laws moving through the Legislature
State House Sound Bites: Senate to consider cash gift ban as a "first step"
Philadelphia
Philly.com: Rampant overtime spikes city employees' pensions in Philadelphia
Inquirer: SEPTA awaits union reply to 'final offer'
Inquirer: Montco public defenders push expungement of juvenile records
Inquirer: Bucks County levee issue causes concern
PhillyClout: Council unveils Budget Center website
WHYY Newsworks: Community College of Philadelphia says without more from city, tuition will rise
Philly Now: 5 ways to deal with the (potential) SEPTA strike
SEPA
Bucks County Courier Times: State Rep. Watson has new Warrington office
The Intelligencer: Montco wants to replace gas guzzlers with clean fuel vehicles
Delco Daily Times: Davidson, Smith continue to earn endorsements in 164th race
Pottstown Mercury: Pottsgrove School District to hire new education director at $125,000
Pottstown Mercury: Limerick supervisors discuss expanding sewer hook-up deal
Pittsburgh
Tribune Review: Gubernatorial hopeful McCord says he's in best position to unseat Corbett
Tribune Review: Judge tells UPMC, city to look into copying Ravenstahl's computer
Post-Gazette: Forum aims to push more women in politics
Post-Gazette: Federal magistrate judge dismisses challenge of Buncher Co.'s Strip District permit
Pittsburgh Business Times: Peduto pushes for support of city land bank legislation
Southwest
Beaver County Times: State budget proposal tinkers with school funding, scholarships
AP: PennDOT accepting applications for funding under Act 89
AP: Corbett approves millions for child abuse centers
AP: Democrats hoping to flip House seats in Pa.
NEPA
The Times Leader: Boback's gun laws seminars draw crowds
Citizens Voice: Gifts sparse among NEPA legislators
Standard Speaker: NEPA incumbents with deepest campaign reserves face no races
Standard Speaker: Incumbents facing opposition have smaller leads in voter registration, finances
Standard Speaker: Documents: $11M project, beneficiary of alleged bribe, deeply flawed
Standard Speaker: State House passes resolution to form drug task force
South Central
Patriot-News: Ban on cash gifts passes first test in state Senate
Patriot-News: Corbett signs bills increasing funding, information-sharing in war on child abuse
Patriot-News: And then there were four – Democratic Guv candidate Allyson Schwartz is on the air
Patriot-News: Medical marijuana still scares most high profile Pa. politicians despite massive poll popularity
York Daily Record: York school district drafts budget with $4.9 million deficit
York Daily Record: York 912 Patriots set candidates forum
Lehigh Valley
Morning Call: Bethlehem considering audio recording on school buses
Morning Call: Corbett signs three child protection bills into law
Morning Call: PPL stock rises on more power plant spinoff talk
Morning Call: Mack hiring at its Lower Macungie plant
Express-Times: Bethlehem Area School District plans to change open enrollment requirements
Express-Times: Nazareth mayor has plans to beef up police force
North by Northwest
Go Erie Times: Erie district studies potential charter closure
Go Erie Times: Millcreek board delays Montessori vote
Sun-Gazette: New community group launched
Sun-Gazette: South board improves on budget deficit
Sun-Gazette: Southern Tioga staff cuts to trim deficit for next year
Opinion
Tribune Review: Will hubris sink the Dems?
Citizens Voice: Philly case should be last involving gifts for lawmakers
Daily News: We need to know the truth about 'the sting'
Pottstown Mercury: Pa. charter school reforms are long overdue
York Daily Record: Our take: Good news on roads and bridges
Go Erie Times: Our View: Erie's veterans' court is right move
Blogs
Keystone Politics: #PA13: ABC reports Pres Clinton's support of "scandal-plagued" in law
Keystone Politics: #LGov: Only Two Candidates Are Truly Pro-Choice
Keystone Politics: Happy Tax Confusion Day
Bals Blog: Blast Furnace Time Machine
Lu Lac Political Letter: McNulty Makes Her Choice
Above Average Jane: Update: Which State Representatives Post Their Monthly Expenses
Lehigh Valley Ramblings: Dolan's NonProfit Status Revoked For Failure to File Tax Returns