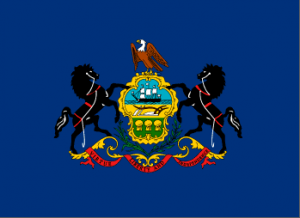 Barletta launches his first ad targeting Casey, two Democratic Congressional candidates launch their first TV ads, and two Lieutenant Governor candidates start running TV ads ahead of the primary.  Good morning politicos, here's the Playbook!
Barletta Calls Casey a "Lottery Winner" in First TV Ad: Republican Senate candidate Lou Barletta goes after Senator Bob Casey, calling him a "failed career politician" and compares him to a lottery winner.
DiNicola Launches First Ad of PA-16 Primary: Democratic Congressional candidate Ron DiNicola launched his first ad of the primary in the new 16th district introducing him to voters as a Marine Corps veteran and education advocate.
Ahmad Launches First TV Ad of LG Campaign: Democratic Lieutenant Governor candidate Nina Ahmad launched her first ad of the campaign, introducing herself to voters telling the story about her being an immigrant and laying out what will likely be key issues in her campaign in the final weeks.
Stack Touts F Grade From NRA, Work For Veterans in New Ads: Incumbent Lieutenant Governor Mike Stack launched two new TV ads, one highlighting his F grade from the NRA, and the other touting his support for veterans.
Dean Releases First Ad in PA-4 Primary: Democratic Congressional candidate Madeleine Dean released her first ad of the primary in the 4th Congressional district primary, introducing herself to voters in the district.
Legislative Election Update
Inquirer: Madeleine Dean best Democrat for Pa.'s 4th Congressional District | Endorsement
Statewide
State House Sound Bites: House GOP Leader announces he wants to reform redistricting
StateImpact: Residents urge DEP to deny Mariner East pipeline construction changes; unions argue for approval
City & State: Democratic Lt. Gov. campaigns to pour $1 million into ad buys
City & State: Industry critics pan latest severance tax proposal
Capitowlire: The PA House floor action recap for Tuesday, May 1, 2018.
Capitolwire: PA's fiscal situation is far better than last year, thanks in large part to strong wage growth, reports the IFO.
Capitolwire: Bill to undo Philly soda tax clears House committee.
Philadelphia
Inquirer: Did your Democratic State Rep. vote for Pa.'s gerrymandered congressional map?
Inquirer: Court: Philly salary-history ban violates free speech, but firms can't use data to underpay
Inquirer: Justice 'demands' a trial in Penn State frat hazing death, AG Shapiro says
Inquirer:As Philly jail population declines, where are the savings?
Inquirer: Year of the Woman? Maybe not in Philly-area congressional races
WCAU: Thousands of Complaints, Long Waits, Few Answers: What Is Happening at Pennsylvania's Human Relations Commission?
Philly Mag: Bernie Sanders Will Rally in Philadelphia on Friday
Philly Mag: It Looks Like Philadelphia Might Never Get on Board With Wage Equity
WHYY: Federal judge blocks Philly's salary-history law aimed at closing the pay gap
WHYY: Bucks Republicans clash over Russia, immigration in congressional debate
KYW: City rests its case in sanctuary city lawsuit against Sessions
KYW: State House panel advances bill to kill Philly soda tax
SEPA
Intelligencer: Bucks County receives award for economic planning program
Delco Times: Sen. Killion backs Wolf's call for new shale tax
Delco Times: Gun violence, mental illness on the agenda in the 5th
Pottstown Mercury: Chesco residents urge DEP officials to halt pipeline construction at hearing
Bucks County Courier Times: Congressional candidates talk environment during forum
Bucks County Courier Times: Candidates square off in 1st Congressional GOP debate
Pittsburgh
WESA: PA House OKs Bill To End Food Stamp Work Waivers
WESA: Last Year's $17 Million Surplus Another Mark Of Pittsburgh's Financial Health, Controller Says
Tribune Review: Pittsburgh ends 2017 with $17.2 million surplus
Tribune Review: Greensburg City Administrator Sue Trout resigning after 22 years
Post-Gazette: Candidate forum nixed after House incumbent says he can't make dates
Post-Gazette: 28 projects worth $1 billion under construction and more on the way: Downtown in midst of building boom
Post-Gazette: Pittsburgh joins lawsuit challenging citizenship question on U.S. Census
Post-Gazette: 17 states — including Pennsylvania — sue the Trump administration to defend vehicle-emission rules
Southwest
Altoona Mirror: Property tax hike to offset red ink
Altoona Mirror: Wage growth boosts Pa. finances
Beaver County Times: Poll shows majority want independent commission drawing electoral maps
NEPA
Times Leader: Public hearing May 8 for Luzerne County's proposed $5 vehicle fee
Times Leader: Dems still ahead, but Luzerne County Republicans steadily gaining numbers
Times-Tribune: 112th District debate sparks fireworks
Times-Tribune: PPL says electric rate for businesses to drop 12 percent; residential rate flat
South Central
Patriot News: With primary looming, are Pa. Republicans in disarray?
Patriot News: Embattled state rep finds himself under investigation again
Patriot News: Bill that would abolish the soda tax advances in Pa. House
Patriot News: Voters in community are split between 2 congressional districts
Patriot News: Meet the candidates: Voters guide to Pa.'s 2018 primary election
LNP: GOP gubernatorial candidate Laura Ellsworth sits down with the LNP editorial board
LNP: U.S. Rep. Lloyd Smucker, Chet Beiler forum turns into debate over conservative records and town halls
York Dispatch: House GOP alters a second proposal for independent redistricting commission
Lehigh Valley
WFMZ: Democratic challengers to Lt Gov Stack share views at forum
WFMZ: Gov. Wolf launches program to connect students and manufacturing
Reading Eagle: 9th District candidates talk immigration, cost of living, health care
Morning Call: Democratic lieutenant governor candidates debate job's future, role of immigrants
Morning Call: Pennsylvania's revenue picture looking up
Morning Call: Pennsylvania House OKs bill to end food stamp work waivers
North by Northwest
Sun-Gazette: Toomey remains skeptical of North Korea denuclearization
Bradford Era: Wolf's proposed severance tax met with industry opposition
Gant: Wolf Launches New Fellowship Program to Connect Students and Manufacturers to Advance Innovation in Pennsylvania
Opinion
Reading Eagle: Editorial: Meehan resignation appropriate but belated
Inquirer: Politicians who set their moral compasses by polls instead of principles aren't leaders | Opinion
Tribune Review: Rep. Daryl Metcalfe abuses his chairmanship
Post-Gazette: Spike this soiree: D.C. dinner a discrediting embarrassment
Patriot News: It's time for Daryl Metcalfe to step down from the House State Government Committee
Patriot News: George Scott's gun commercial just made it harder for Democrats to beat Scott Perry | Opinion
LNP: Meehan's abrupt resignation from the US House frees him from accountability, but it shouldn't