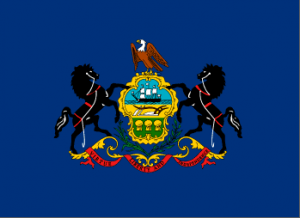 Wagner launches a new ad contrasting him to Wolf, Wolf announces the special election dates for Meehan's seat and likely Dent's, and Pa's Congressional Democrats keep their distance from Pelosi.  Good morning politicos, here's the Playbook!
Wagner Pivots Towards Wolf in New Statewide Ad: Republican Gubernatorial candidate Scott Wagner launched a new statewide ad pointing to the differences between him and Governor Tom Wolf.
Wolf Announces Nov. 6 Special Election to Replace Meehan, Signals Same for Dent's Seat: Governor Tom Wolf announced the special election to replace former Congressman Pat Meehan will be held on general election day, and signaled that will be the plan for Congressman Charlie Dent's seat when he officially resigns.
Inquirer: On Nancy Pelosi, most Dems in Pa., N.J. keep their distance: Among the many Democrats running for Congress in the Philadelphia region, support for one of their party's most influential voices — Nancy Pelosi — is no sure thing. In interviews with 16 Democratic candidates, the vast majority wouldn't say whether they would endorse Pelosi for speaker of the House if the party takes control of the chamber in this fall's midterm elections. Several said they'd seek a change.
Legislative Election Update
PA-10: Emily's List endorsed Shavonnia Corbin-Johnson in the 10th Congressional district.  "When Shavonnia Corbin-Johnson sets her mind to something, she doesn't give up. Growing up in a foster house before going to live with her grandparents in York, Shavonnia has deep roots in this community. She was the first in her family to attend college and is driven to put her knowledge to use to serve Pennsylvanians in Congress. Shavonnia most recently served in the Obama administration following a position in Senator Bob Casey's office, accumulating important government experience along the way," Emily's List President Stephanie Schriock said.
City & State: PA-6 candidate Chrissy Houlahan reaped big raises as nonprofit CFO
City & State: Two women accuse PA-9 candidate Halcovage of aggressive outbursts
Patriot News: 'Stop Morganelli,' Tom Steyer-backed group goes negative in Lehigh Valley race
Morning Call: Lehigh Valley for All endorses Wild for Congress
Statewide
State House Sound Bites: Permit disagreements in severance tax argument still seem irreconcilable
State House Sound Bites: A bipartisan group wants more resources for postpartum depression
StateImpact: DEP hits Sunoco with another fine for Mariner East 2 pipeline construction
City & State: House committee mulls request for special session on fire, EMS issues
Philadelphia
WCAU: Gov. Tom Wolf Joins Freed Rapper Meek Mill to Call for Criminal Justice Reform in Pennsylvania
Billy Penn: Inside Philly's first marijuana dispensary, Restore in Fishtown
Inquirer: Meek Mill pushes for criminal-justice reform: 'I made a commitment to speak for the voiceless'
Inquirer: On 'GMA,' black men arrested at Philly Starbucks say they want to focus on 'positive outcome'
Inquirer: Multimillionaire Democrat Scott Wallace would be one of Congress' richest men
Inquirer: Facebook data from nearly 4.6 million in Pa and N.J. was shared with Cambridge Analytica
WHYY: Meek Mill joins Pa. officials in calling for changes to criminal justice system
Philly Mag: Kenney Keeps Pushing for Legal Weed at Your Friendly Neighborhood State Store
Philly Mag: Sunoco Fills Chesco Sinkholes, Gets OK to Restart Mariner East Pipeline
SEPA
Daily Local: PUC gives Sunoco green light to restart flow of gases in Mariner East 1
Delco Times: Meek Mill, Gov. Wolf urge criminal justice reforms
Pottstown Mercury: 5 Montgomery County fire companies join efforts for recruiting campaign
Bucks County Courier Times: Bristol Township medical marijuana dispensary to open next week
Pittsburgh
Pittsburgh Business Times: Energy exec: Wolf's severance plan 'misguided'
WESA: Wolf Sets Special U.S. House Election On General Election Day
WESA: Young Pittsburgh Progressives Challenge Traditional Democrats
Tribune Review: Democratic Lt. Governor candidates set to spend up to $1 million on ads before primary
Tribune Review: Erin Vecchio challenges longtime Rep. Tony DeLuca in Democratic primary
Tribune Review: UPMC reports record 1st quarter revenue
Post-Gazette: Tim Murphy joins Pittsburgh lobbying firm
Post-Gazette: Moon Area district budget proposal calls for tax increase
Post-Gazette: Hunted and hoping for redemption, Mike Stack in battle for best job in the state
Post-Gazette: State AG: Nearly 3 million Pennsylvanians part of Facebook privacy breach
Post-Gazette: Commission set to investigate Pennsylvania election security
Southwest
Tribune-Democrat: Pitt rolls out commission to limit risk of election hacking
Beaver County Times: Christiana hosting town hall in Edgeworth
Beaver County Times: Rothfus sends another letter to Trump urging action to save coal, nuclear plants
NEPA
Times Leader: State officials deliver $1.4 million more for Solomon Creek work
Times Leader: AG: Nearly 3 million Pennsylvanians impacted by Facebook privacy breach
Times-Tribune: Lackawanna commissioner doubts benefits of medical marijuana
Times-Tribune: Republican 8th District hopefuls debate at U of S
South Central
WITF: Fact-checking Pa-9 GOP critiques over campaign cash, past performance
Patriot News: GOP guv candidate Laura Ellsworth finally gets into the air wars
Patriot News: Gov. Wolf, Meek Mill urge reforms to 'fix the errors of the criminal justice system'
Patriot News: Woman named in defamation suit apologizes for inferring Pa. congressman pushed drugs
Patriot News: Cotner, Hoffman re-elected to agricultural seats on Penn State trustees board
Patriot News: 3 million Pennsylvanias impacted by Facebook privacy breach: Attorney General
Patriot News: After Pa. spent $800M on a 'worthless' radio system, audit seeks to help get 'it right this time'
Carlisle Sentinel: Meek Mill, Wolf urge criminal justice reforms
LNP: Mariner East pipeline fined $355K for spills in Lancaster, 8 other counties
LNP: In reversal, DePasquale says he will audit troubled police radio project, which has cost $800M
Lehigh Valley
Morning Call: Wake-up Call: Campaign money, Facebook 'shares,' tea party fight
Morning Call: Furious Lower Saucon council members press landfill on 'ridiculous' conditions that led to state violations
Reading Eagle: Reading Parking Authority wants to ax contract with DoubleTree owner
North by Northwest
Centre Daily Times: What area Congressional candidates said about the opioid crisis, broadband 'discrimination' and more
Erie Times-News: State House candidates discuss issues at public forum
Erie Times-News: EMTA hires new executive director
Opinion
Patriot News: Hey Pa., want Amazon HQ2? Pass the Fairness Act | John L. Micek
Patriot News: Instead of worrying about a comedy routine, Washington should worry about itself | Nick Field
Daily News: 'Bernie-ism' is the idea America needs right now. Does it need Bernie to succeed? | Will Bunch
Inquirer: Clearing Kensington heroin encampments is a good first step; what comes next matters more | Editorial
Post-Gazette: Out of Iraq: The U.S. military makes right moves to scale back
Reading Eagle: Editorial: State-funded universities should be saved