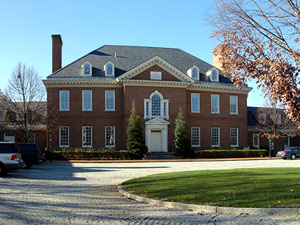 Gov. Corbett is taking heat this week over PA's job numbers. Some of the criticism is misleading, some of it is fair game. Good morning politicos, here's the Buzz.
Did Corbett Sink Pa. from 7th to 49th in Job Creation? No. Democratic critics of Tom Corbett have trumpeted data that they say proves Pa. fell from 7th to 49th in job creation. But the numbers are misleading.
Defending Jobs Numbers, Corbett Cites Drug Test Failures (With Video): Pa. Democrats are beside themselves with glee today, working to publicize a video of Gov. Tom Corbett citing failed drug tests as a factor in Pennsylvania's unemployment.
Ravenstahl Unleashes: Normally we'd recommend the content of a Post-Gazette story. But today, you should read the comments. Namely, the one by Pittsburgh Mayor Luke Ravenstahl when he unabashedly takes credit for formerly anonymous ads against Bill Peduto. It is epic.
Statewide
Roll Call: Pennsylvania GOP Hopes to Avoid Corbett Ticket Drag #PAgov
StateImpact PA: Corbett: Pa Employers Have Trouble Finding Drug-Free Workers
State House Sound Bites: First Senate hearing doesn't bode well for liquor plan
State House Sound Bites: State Police would get more money under liquor plan
Capitolwire: The Hooters play the Capitol, sponsored by Sen. Daylin Leach
PA Independent: Horrors: Private liquor spell doom for PA, groups say
Philadelphia
AP: Joe Frazier's gym gets historic status
CBS3: Jury deliberates in capital murder trial of Dr. Kermit Gosnell
Inquirer: It's now up to Gosnell jurors
Philly.com: Upper Darby schools unveil $165M budget
Montco Memo: Montco is cutting its energy use in half, commissioner says
Heard in the Hall: Dozens plead for Council to find more money for public schools
Commonwealth Confidential: The unequivocal message at today's liquor privatization hearing: Privatizing is bad
PhillyClout: Gov. Corbett blames slow job growth on failed employee drug tests
WHYY Newsworks: Philadelphia students, teachers and parents plead with council for school money
Pittsburgh
WTAE: Pittsburgh council to spend $1M on crime cameras
WTAE: Pa. senators hear criticism of liquor privatization bills
WTAE: Attack Ads in Pittsburgh Mayor's Race
WPXI: Decision 2013: Pittsburgh mayoral candidates to debate Tuesday night
WPXI: Former fire chief accused of forging signatures, stealing thousands
Post-Gazette: Pittsburgh defends effort to hire minorities as police officer
Post-Gazette: Pittsburgh-area unemployment rate fell in March
Post-Gazette: 186 Pennsylvania school districts apply for exceptions to tax-hike ceiling
Post-Gazette: Chairman of secretive group behind ad attacking Bill Peduto: Luke Ravenstahl
Post-Gazette: Pennsylvania judge in voter ID case demands database info
Early Returns: Ravenstahl: More anti-Peduto ads coming
Early Returns: Ravenstahl behind Peduto attack
Early Returns: More info on anti-Peduto ad
Southwest
AP: Pa. senators hear criticism of liquor bills
AP: Pittsburgh council to spend $1M on crime cameras
Observer-Reporter: Stanek named as officer in charge for city police department
Observer-Reporter: Councilman pleads guilty to heroin possession
Johnstown Tribune-Democrat: 18 seeking to fill seat on council
Johnstown Tribune-Democrat: Bills require schools to report teachers accused of misconduct
Johnstown Tribune-Democrat: Forest Hills unveils $48M school building plans
Johnstown Tribune-Democrat: Shuster gives GOP address
Johnstown Tribune-Democrat: Critics: Pa. prison system fails to treat mentally ill
Johnstown Tribune-Democrat: Marcellus gas drill site planned in Jackson Twp.
Johnstown Tribune-Democrat: Area labor data changes mixed
NEPA
Times-Tribune: Moosic hose company could face tax bill amid arrest of ex-president on theft charge
Times-Tribune: Southwestern buys up gas rights; doubles holdings in NEPA
Times-Tribune: On county government ballot questions, everybody has a say
Times-Tribune: Valley View board has 3 weeks to fill $370,000 gap
The Times Leader: Professor judges high court's ways
The Times Leader: Five have applied for county engineer's spot
The Times Leader: Area U.S. Rep. Barletta talks immigration and gets noticed
The Times Leader: It's anyone but Corbett, says poll.
The Times Leader: WBCTC budget set for district approval
News Item: State senate supports day of prayer
News Item: Federal judge denies Northumberland County's request to dismiss Kaleta's lawyers
Citizens Voice: County councilman wants to question Griffith about wiretap allegations
Citizens Voice: Sluggish tax collections could complicate state budget
Standard Speaker: Town meeting focuses on ways to steer youth away from drugs, gangs
Standard Speaker: Conyngham Borough Authority plans to hire clerk at meeting tonight
Pocono Record: Stroudsburg council member guilty of heroin possession
Pocono Record: Three Mile Island to get extra NRC oversight
Pocono Record: Pa. senators hear criticism of liquor bills
Pocono Record: Corbett nominates Mackereth as Pa. welfare chief
South Central
The Sentinel: Cumberland Co. taxes rise 74 percent in 15 years
The Sentinel: Air Quality: It's worse here than in Baltimore, D.C. and Philly – and it's making us sick
Intelligencer/Era: Officials debate value of Mount Joy train station
Intelligencer/Era: Community First Funds gets $15 million in tax credits for economic development projects
Lebanon Daily News: Lebanon Valley Rail Trail progresses
Lebanon Daily News: Jobless rate dips in Lebanon Co. -Conor
Lebanon Daily News: New program identifies qualified young job seekers
York Dispatch: Longtime Longanville mayor dies
York Daily Record: York County high schoolers tackle flora and fauna in Envirothon
York Daily Record: ACLU: Dispute concerning Red Lion transgender student progressing
York Daily Record: York County's unemployment drops to 7.6 percent
York Daily Record: York 912 Patriots to host candidates event Thursday
Patriot-News: Harrisburg mayoral race: the bottom line on bankruptcy
Patriot-News: Cyber school student denied in her attempt to attend the Cedar Cliff High School prom
Patriot-News: Three Mile Island scrutiny stepped up after flood safety failure
Patriot-News: Harrisburg chief: Police presence 52 percent short of ideal
Patriot-News: Public education groups call for restoring $900 million in school funding cut two years ago
Patriot-News: Carlisle Borough gets high marks from residents in survey
Patriot-News: Harrisburg-Carlisle is behind most of the rest of Pennsylvania — and it's a good thing
North by Northwest
Centre Daily Times: Pa. councilman pleads guilty to heroin possession
Williamsport Sun Gazette: City code requires gas and smoke detectors
Williamsport Sun Gazette: Rep. criticizes gas fee, Corbett budget, visitors bureau
Erie Times-News Campaign '13 Blog: Judge candidate Kelly to meet voters
Opinions
Observer-Reporter: Officials need to grow up
Baer Growls: Some polling perspective
The Sentinel: And now it's time to heal
Intelligencer/Era: Racist, anti-gay acts on campus
Blogs
Keystone Politics: Luke Ravenstahl is Chairman of Jack Wagner Shadow Campaign Group
Keystone Politics: Jack Wagner Shadow Campaign Group Tied to Ravenstahl Ally
Keystone Politics: PA-15: Congressman Dent on his 2014 Race
Keystone Politics: Make Tax Abatements Revenue Neutral
Keystone Politics: Wingers Lose Their Minds Over Philly's Historic LGBT Legislation