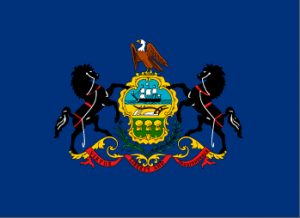 A plethora of gubernatorial ads, a PA-13 debate recap and Smith becomes the first Lt. Gov candidate to hit the airwaves. Good morning politicos, here's the Buzz.
PA-Gov: Corbett Releases Radio Attack Ad: Corbett's ad takes shot at Democratic candidates Allyson Schwartz and Tom Wolf.
PA-Gov: Wolf Responds to Opponents Attacks In New Ad: The Democratic front-runner is up with a new ad decrying the new negative tenor of the campaign.
PA-Gov: McCord Hits Wolf In New Ad (Watch): The State Treasurer calls out the Wolf Organization for using an out of state manufacturer.
PA-Lt. Gov: Smith Releases First TV Ads (VIDEOS): The Democratic candidate for Lieutenant Governor is launching two 15-second TV commercials.
Equality PA Makes Waves With Endorsements: PA's leading LGBT activism organization announced who they are, and aren't, endorsing in 2014 races.
PA-13: Daily Kos Endorses Leach: The national liberal blog threw its support behind Leach with shots at the other candidates.
PA-13: Boyle Holds Rally While Competitors Debate: The Democratic candidate organized a rally and canvassing event while his opponents debated nearby.
UPDATE: PA-13: Margolies Releases First TV Ad (Watch): The Democratic candidate and former Congresswoman's first TV commercial is set to hit the airwaves this week.
PA-13: Three Candidates Battle, One Boycotts: The latest debate in the contentious and competitive PA-13 Democratic primary occurred last night.
HD-36: Readshaw Releases Attack Ad on Molchany: Longtime incumbent Harry Readshaw continues to hammer Molchany on transportation bill.
Legislative Elections Update:
HD-74: Equality Pennsylvania, The Gay & Lesbian Victory Fund and the Liberty City Democrats Pennsylvania announced that they are endorsing Joshua Young in the Democratic primary for the 74th Legislative District. He faces Downingtown Mayor Josh Maxwell for the open seat.
HD-163: The Philadelphia Bricklayers endorsed Democrat Vince Rongione for the vacant seat left by Republican Rep. Nick Micozzie. The Bricklayers had historically supported Micozzie.
HD-164: Save Upper Darby Arts PAC endorsed challenger Billy Smith. Smith faces incumbent Representative Margo Davidson (D-Delaware) in the Democratic primary.
Statewide
State House Sound Bites: Rumblings of low tax collections shake up lawmakers
PA Independent: FBI document details alleged misdeeds of Philly union boss
PA Independent: At long last, PA school buses could be getting a boost
StateImpact PA: Shale gas advocates to hold rally in Harrisburg next week
Capitolwire: Approach to bleak revenue outlook debated in Senate
Capitolwire: House Republican Corbett critic offers his own state budget plan
Capitolwire: Corbett looking to trim $800 million from budget proposal
Philadelphia
WHYY Newsworks: Mixed opinions on dip in Philadelphia real estate tax revenue
PhillyNow: Day after Gov. Corbett signs death warrant, Oklahoma botches execution
AP: Pa. high court OKs warrantless vehicle searches
Daily News: Democratic primary for governor entering frenetic phase
Daily News: Parents protest charter scheme
Daily News: Tax board's lips sealed over raises
Inquirer: Candidates for governor need substantial financial resources
Inquirer: Casey, Toomey split on minimum wage
Inquirer: Philadelphia: Straining for a slogan
Inquirer: Rep. Metcalfe vs. AG Kane, part II
KYW Newsradio: Mayor Nutter Makes First Stop on Public Schools 'Listening Tour'
SEPA
Intelligencer: Founding CEO of Doylestown's Monument Bank to retire
Daily Local News: Coatesville school administrators seek answers
Daily Local News: Democratic Rep. hopefuls say they'd ban gifts
County Times: Riverton to raise school taxes slightly
County Times: Willingboro finalizes $71.8 million school budget
Pottstown Mercury: Boyertown School Board OKs $101M budget with tax hike –  Jordan
Pottstown Mercury: Montgomery Elks liquor license renewal challenged
Delco Daily Times: Gas prices pump up
Montgomery Media: North Penn School Board member resigns
Pittsburgh
Tribune Review: Supreme Court upholds EPA regulation challenged by upwind states, power industry
Tribune Review: Metcalfe resolution to impeach Atty. Gen. Kane gets hearing Tuesday
Tribune Review: Kane gives Philly DA case file for abandoned legislative sting
Early Returns: Dems bicker on outsourcing
Early Returns: Planned Parenthood hits Readshaw; He ties Molchany to administration gas tax
Pittsburgh Business Times: Minimum wage increase fails again, but issue isn't going away
Pittsburgh Business Times: Inside Pittsburgh's March job losses and what's ahead
City Paper: Tickets for Rides: PUC cites ride-share drivers
City Paper: PIRC Up: Languishing crime-reduction program getting new life from new administration
Southwest
Beaver County Times: White introduces two new fracking bills
Beaver County Times: Report: Beaver County earns 'F' for smog, 'B' for particle pollution
Beaver County Times: New $5 vehicle fee could raise millions for counties
The Morning Call: Corbett, lawmakers brace for weak tax revenue report
Johnstown Tribune-Democrat: State Supreme Court rules for warrantless vehicle searches
NEPA
Times-Tribune: Three Republicans competing for Cartwright's seat debate in Windgap
Times-Tribune: Covington supervisors pressing on with cell phone policy
Citizens Voice: NEPA jobless rate falls to 7.7 percent
Citizens Voice: County committee will consider charter fixes
Citizens Voice: Particle pollution improves in region
News Item: Gas prices in region increase by almost 6 cents per gallon
News Item: Republicans maintain same lead in registrations
Standard Speaker: Borough zoners can't rule on shooting range
South Central
Patriot-News: Daryl Metcalfe holding a hearing on his resolution to impeach AG Kathleen Kane
Patriot-News: For lawmakers, April could be the cruelest month for tax collections
Patriot-News: Bill to eliminate property taxes raises questions about equal funding for schools
Patriot-News: Cumberland County road could be renamed for soldier killed in Iraq
York Daily Record: Networking, export opportunities draw local businesses to Expo
York Daily Record: York County's air quality flunks in annual Lung Association report card
Lehigh Valley
Morning Call: Property taxes must go, crowd urges at Senate hearing
Morning Call: Federal appeals court upholds mandatory retirement at 70 for Pennsylvania judges
Morning Call: Business leading health care reform
Morning Call: Bethlehem Sands license is renewed by Gaming Board
Express-Times: Air quality worsening in Lehigh, Northampton counties, American Lung Association says
Express-Times: Phillipsburg School Board approves budget with 6.89 percent tax increase
North by Northwest
Sun-Gazette: Police take civilians on codes raids
Sun-Gazette: Foresman's posting draws councilman's ire
Sun-Gazette: Lycoming County maintains a good A+ credit rating
Daily Times: Penn State health care task force finds data hard to access
Daily Times: Graystone Court hopes to fill need, house growing senior population
Opinion
Inquirer: Inquirer Editorial: Raises or ransom?
Daily News: DN Editorial: Just no funds
Post-Gazette: Back off, PUC: The agency either supports ride-share or not
Citizens Voice: State should pass narrow medicinal marijuana bill
Patriot-News: Bluegrass state can teach Pa. a lesson about legislative ethics: Editorial
Patriot-News: Here's a sensible approach to reforming marijuana laws: Mike Stack
Blogs
Citizens Call: Common Cause/ PA Presses State Senate Committee on Gift Ban
Keystone Progress: Keystone Progress Joins with Allies, Activists for Planned Parenthood Day of Action
Commonwealth Foundation: CBS Investigates: Government Unions & Politics
Commonwealth Foundation: Will More Choice and Convenience Really Kill Your Kids?
Commonwealth Foundation: Tax Cuts To Blame for Pennsylvania's Budget Deficit?
PA Budget and Policy Center: Pittsburgh: One of America's New Laboratories of Democracy
2 Political Junkies: More Voter ID Fraud
Lehigh Valley Ramblings: NorCo Real Estate Market Worse Now Than Last Year
Lehigh Valley Ramblings: Dolan: Do As I Say, Not As I Do