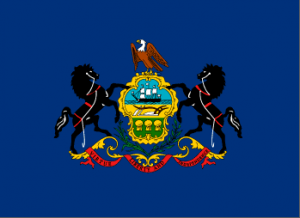 F&M poll numbers bring good news for Wolf and show the a polarized Pennsylvania, and the DSCC is launching Youtube ads against Barletta and Kelly.  Good morning politicos, here's the Playbook!
F&M Poll: Wolf Continues to Build Support: In the latest poll, Wolf's numbers continue to be above Corbett's and on par with Rendell's at the same point in office.
DSCC Launches Youtube Ads Targeting Barletta and Kelly: The DSCC is launching six second non-skippable ads targeting Congressmen Lou Barletta and Mike Kelly.
F&M Poll: Trump's Numbers Continue to Show Polarized Public: Trump's approval ratings are similar other statewide officials, but the President continues to face strong opposition.
Statewide
Capitolwire: House committee renews questions on state police fee proposal.
State House Sound Bites: F&M poll shows Trump holding steady in PA
Philadelphia
Inquirer: Lawyer blasts case against DA Seth Williams as key cooperator pleads guilty
Inquirer: Judge orders Philly DA's Office to charge Amtrak engineer Bostian
Inquirer: Stack's wife enters mental-health treatment facility, aide confirms
Inquirer: John Legend tweets endorsement for Larry Krasner for DA
Inquirer: Local DNC host committee gives out nearly $1 million in bonus checks
Inquirer: David Oh: Pop-up go-go clubs a no-no
Inquirer: A potential challenger emerges for Lt. Gov. Stack
Inquirer: Voters Guide: 2017 Pennsylvania primary election
Inquirer: Soros, Krasner, and the curious case of throwing bad money after good
Philadelphia Magazine: Poll: More Than Half of Pa. Voters Want to Legalize Weed
Philadelphia Magazine: BLM Philly Wants to Bail Out Women For Mother's Day
WHYY Newsworks: Philly DA's race: Krasner pulling away?
WHYY Newsworks: Philly DA's bribery trial may be delayed
WHYY Newsworks: F&M poll shows Trump holding steady in Pa.
SEPA
Pottstown Mercury: New Pottstown Fire Chief Lessar replaces Lengel
Pottstown Mercury: Five seek four seats on Pottsgrove School Board
Pottstown Mercury: Pottstown, Lower Pottsgrove police officers receive commendations from Montco DA
Pottstown Mercury: $33 million to go to upgraded traffic signals in Berks, Montgomery, Chester counties
Pottstown Mercury: 2 vie for district judge seat in northern Chester County
Bucks County Courier Times: Trump's visits to New Jersey golf club impact Bucks County airport
Bucks County Courier Times: Bucks DA: New crime watch website clamps down on criminals
Montgomery Media: ELECTION 2017: 10 candidates seek four Centennial School Board seats
Bucks Local News: Newtown Supervisors discuss idea to lease township parkland on Bypass for convenience store/gas station
Daily Local News: Downingtown STEM admin Ruff resigns post
Pittsburgh
KDKA: AG Shapiro Joins 20 State Attorneys General In Pushing For A Special Prosecutor
Post-Gazette: Lt. Gov. Stack's wife enters mental-health treatment facility, aide confirms
Post-Gazette: Cheyney University task force considering loan forgiveness recommendation
Post-Gazette: Potential challenger emerges for Lt. Gov. Mike Stack
Post-Gazette: Polls show Trump numbers improving in Pa., sliding nationally
Post-Gazette: Advocates for elderly worry over state merger proposal
Tribune Review: High levels of radon found in Pennsylvania water wells
Tribune Review: Westmoreland County Common Pleas Court race one of costliest in Pennsylvania
Tribune Review: Fox Chapel Area tentative budget calls for small tax bump
Tribune Review: Disbanding might be tough sell to Allegheny County municipalities
Southwest
Observer-Reporter: Commonwealth Court candidate: 'Bob Ceisler was my mentor'
Observer-Reporter: Marianna Council reconsiders dam-removal project
Observer-Reporter: Medical marijuana ordinance advances in Monongahela
Observer-Reporter: Two Democrats are in the race for Monessen mayor
Observer-Reporter: Twists and turns in two magisterial district races
Beaver County Times: House committee told state police fee proposal 'an issue of fairness'
Altoona Mirror: Tyrone council OKs beer sales at concert
Altoona Mirror: Portage Area tentative budget forgoes tax hike
Johnstown Tribune-Democrat: Barbin looks to rural voters for edge in court race
NEPA
Standard-Speaker: Job growth, more income boost area
Standard-Speaker: At forum, leaders tackle opioid crisis
Standard-Speaker: BERATING BARLETTA: Protesters rally outside office against his health care vote
Times-Tribune: DA candidates spar over attack ad
Times-Tribune: Blakely native in running to be interim director of FBI
Times-Tribune: Eight seek North Pocono judgeship
Times Leader: Wilkes-Barre city council approves bond issue to shore up finances
Times Leader: Critics: Tax credit program increase will cost Luzerne County schools $1.5M
Times Leader: Decision means no federal aid for storm cleanup
South Central
WHTM: President Trump denies disaster declaration request for counties hit hard by snowstorm
Lancaster Online: Records show Lt. Gov. Stack's office billed taxpayers more than $73K in almost 2 years, including $15K on Amazon orders
Lancaster Online: Protesters asking Smucker for town hall meeting on health care stage sit-in
Lancaster Online: Pennsylvania voters stick by their 2016 vote for president, new poll finds
Lancaster Online: City Council candidates offer their take on Lancaster's key issues
Lancaster Online: Tonya Stack, wife of Lt. Gov. Mike Stack, enters treatment for 'mental health issue'
Lancaster Online: Mayoral candidate Danene Sorace mixes public policy know-how with determination to expand opportunities for all
Patriot News: Brush with law as student helped shape his perspective, district judge candidate says
Patriot News: Pot with your chardonnay? Philly mayor suggests marijuana at liquor stores
Patriot News: Upcoming ballots highlight diversity, youth in Lancaster's municipal elections
Patriot News: Lancaster's primary ballots feature several options for Democrats, few Republican challengers
Lehigh Valley
Morning Call: Majority of Pa. voters favor legalizing pot
Morning Call: Shapiro joins AGs seeking special prosecutor for Russia probe
Morning Call: Trio seeking Lehigh County seat
Morning Call: House changes 'Real ID' bill, putting Pennsylvania in tough spot to meet federal terrorism controls
Reading Eagle: Two Berks commissioners: Probe Big Pharma's role in opioid crisis (LETTER)
Reading Eagle: Tentative budget has 2 percent tax bump
North by Northwest
WTAJ: President Trump denies request by Gov. Wolf for federal disaster declaration
Centre Daily Times: BEA school board approves 2017-18 proposed final budget
Centre Daily Times: Bellefonte Area School District board approves proposed final budget
Centre Daily Times: Geisinger, Highmark sign letter of intent for joint venture
Erie Times-News: 2 incumbents, 1 newcomer seek Erie School Board seats
Erie Times-News: Senate committee ready to meet on Erie schools
Erie Times-News: Democrats Stankiewicz, Hersch square off in Erie controller's race
Opinion
Standard-Speaker: Coal's future not as bright?
Tribune Review: Venezuela's legacy: Socialism, up close
Tribune Review: Questioning DCED's role
Patriot News: What would Ben Franklin have made of Real ID?: Colin McNickle
Patriot News: It's not dark yet for Trump, but it's getting there: Bob Quarteroni
Patriot News: Trump made the right call on Comey firing: Marc A. Scaringi
Lancaster Online: Smucker responds appropriately to Comey firing
Inquirer: Choosing the right judge is no simple task
Inquirer: Legislators draw odd district lines that cheat Pennsylvania voters
Inquirer: Pa., let cities and towns tax plastic bags
Daily News: Our view: Thumbs up on two ballot questions
Post-Gazette: Keep Sheriff Mullen: He righted the ship and deserves another term
Reading Eagle: Editorial: Evaluations offer insight into judicial races