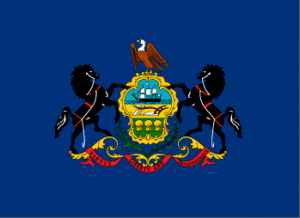 A recap of the final gubernatorial primary debate, Peduto endorses Molchany and we break-down the Gov and Lt. Gov financial reports. Good morning politicos, here's the Buzz.
PA-Gov Forum: Candidates Exchange Final Blows: In the final forum of the gubernatorial primary, the candidates launched their last attacks.
PA-Gov: Schwartz Releases "One Pennsylvania" Plan: On the eve of the last Democratic debates, Rep. Allyson Schwartz has released her plan for the Commonwealth.
PA-Gov: Schwartz's Maintains Solid Fundraising in Cycle 2: She tops the Dems in money raised and comes out second overall in that category for the governor's race.
PA-Gov: Wolf Finishing Strong In Fundraising: Check out a deep-dive into the Democratic front-runner's last financial report before the primary election.
PA-Gov: Corbett Raises 2.8 Mil in Cycle 2: In just over a month, the incumbent raised millions.
PA-Gov: McCord Gives Campaign Raises 1.2 Mil Total: Rob McCord brought in the most money during this last financial period, and he also spent almost all that he brought in.
PA-Gov: McGinty Still Going Hard Despite Running Behind: Gubernatorial candidate Katie McGinty is moving full-steam ahead in hopes of an upset come next Tuesday.
Lt. Gov: Smith Reports $167K On Hand, $37K Raised: The Bradford County Commissioner keeps up a steady pace from 2013.
Lt. Gov.: Unopposed, Cawley Posts Slow Period: With no Republican opponent, the sitting Lt. Gov. has a slow April.
Lt. Gov.: Stack Uses Funds to Mount Impressive Campaign: The state Senator had plenty of money to work with and used most of it on an impressive media buy.
PA-Lt. Gov: Koplinski Endorsed by Philly For Change: The DFA chapter is backing Koplinski in his bid to become Lieutenant Governor.
PA-6: Costello Awarded "Young Gun" Status: The NRCC is proud of the work that Ryan Costello has done thus far in PA-6, and they are awarding him with a cool new title.
HD-36: Peduto Endorses Molchany In New Ad (Watch): Pittsburgh's new mayor has thrown his support behind the freshmen Representative Erin Molchany.
Legislative Elections Update:
ACTION United Endorsements: ACTION United PAC, the political action committee of a statewide membership organization which has helped to lead the fight against the closing of neighborhood schools in Philadelphia. They endorsed the following candidates: 188th District( Philadelphia): Jim Roebuck, 179th District (Philadelphia): Jason Dawkins, 164th District (Upper Darby): Billy Smith.
HD-17: Senator Bob Robbins announced his endorsement of Parke Wentling, Republican candidate for State Representative-17th District. The seat is currently held by Rep. Michele Brooks who is running for the State Senate this year.
Statewide
Capitolwire: Report shows general reluctance among adults to report suspected child abuse
Capitolwire: Auditor General's report says state funding should repair relations between public and charter schools
PA Independent: Charter schools may see drop in funding with new special education formula
Philadelphia
Inquirer: Dems duke it out again as Pa. primary nears
Inquirer: PA 13th: Leach claims Margolies again broke campaign finance laws
Inquirer: Pennsylvania's expansion of Medicaid to require 723 new workers
Inquirer: Philadelphia trails other big cities when issuing jaywalking tickets
Inquirer: Bill Green jumps to Dilworth Paxson
Daily News: Tapped Out: An intimate look at hardship
Daily News: Breaking this record took Olympian effort
Philly.com: Pa. death row inmate asks about execution drugs
SEPA
Courier-Times: Fitzpatrick talks to CR students about national debt
Courier-Times: Upper South zoners eye May decision on brain injury center
Courier-Times: Falls police to host 'Coffee with a Cop' on Thursday
Montgomery Media: Salford Township to hold public meeting on proposed Tylersport community park plan
Montgomery Media: Montgomery County Habitat for Humanity raises nearly $600 through Upcycle Challenge
Pittsburgh
Post-Gazette: East Allegheny teachers issue strike notice
Post-Gazette: Pittsburgh Public Schools preparing new evaluation systems
Business Times: Senate hearing Friday to address Highmark-UPMC contract
Tribune Review: $550 million Southern Beltway project launches
Tribune Review: Candidate campaigns eye online history to coax voters to polls
Tribune Review: Group seeking to save Wilson Center takes fight to court
Tribune Review: Peduto invites public to offer concerns, suggestions at 'mayor's night in'
Southwest
Observer-Reporter: DPW closes second Donora personal care home
Altoona Mirror: Area students gear up for Keystone Exams
Altoona Mirror: Actions come under scrutiny
Altoona Mirror: Cove budget calls for possible tax hike
Altoona Mirror: City planning office proposes HUD plans
Tribune Review: Bank tax change leaves $87M hole in state budget
Beaver County Times: Monaca Community Center has big plans
NEPA
Times Tribune: New government would mean changes for citizens
Times Tribune: Devils in the details in cost analyses to change Lackawanna County government
Times Tribune: Minority commissioners stand out, walk softly
Citizens Voice: Candidates offer unemployment solutions
Standard Speaker: Luzerne councilman questions county purchasing policy
Times Leader: Taking stock of what's been lost
Times Leader: Haire, Boback vie for 117th GOP nod
South Central
Carlisle Sentinel: Carlisle Borough Council to re-evaluate road diet
AP: Next week's Pa. primaries set stage for fall
AP: Guzzardi sort of on some Pennsylvania ballots
AP: Paper: Corbett health plan would need 700 workers
Harrisburg Patriot News: Meet the candidates: PennLive's 2014 Voters Guide
Harrisburg Patriot News: Condemned Pa. inmate wants info on execution drugs: Monday Morning Coffee
Harrisburg Patriot News: Racial rhetoric reigns at Philadelphia gubernatorial forum
Harrisburg Patriot News: Auditor General calls for overhauling Pennsylvania's charter school regulations
Harrisburg Patriot News: Slight differences separate York County Senate GOP candidates Wagner, Hearn: primary 2014
Harrisburg Patriot News: Mitt Romney backs Bill Shuster
York Daily Record: 28th state Senate candidates split on Senate Bill 76 to eliminate school property taxes
York Dispatch: Bill could help York City reinvent Market Street shopping
Lancaster Intelligencer/Era: Marijuana's medical benefits, concerns still hotly debated in Pennsylvania
Lehigh Valley
Morning Call: Auditor general: Fix charter school law now
Morning Call: Politics as Usual
Morning Call: Bethlehem mayor's ally gets grilled about parking panel post
Reading Eagle: He wants to let the sun shine more brightly on local government
Reading Eagle: Lawmaker ponders adding technology for public meeting notices
North by Northwest
Campaign '14 Blog: Sen. Robbins endorses Wentling in House race
Erie Times-News: Absentee ballot deadline approaches
Williamsport Sun-Gazette: Proposed trail system would span 2 counties
Centre Daily Times: Bibliophiles beware: Schlow Library closed to save money, raise awareness of funding shortfall
Opinion
Harrisburg Patriot News: Pennsylvania needs to double-down on early childhood education: Celinda Lake and Christine Matthews
Morning Call: Modify funding, construction planning for schools
Inquirer: Inquirer Editorial: Feeling welcome
Daily News: DN Editorial: Capital Ideas
Post-Gazette: One hand clapping: Corbett won't appeal a flawed voter ID law
Beaver County Times: Raising the minimum wage would cut food stamp costs
Blogs
Commonwealth Foundation: Top 5 Reasons We Need a Paycheck Protection Law
Keystone Politics: #HD36: Molchany Responds to Ads, Calls Out Readshaw's Tax Hike Votes
Keystone Politics: Chart: Margolies Campaign Tapping Their #PA13 General Election Money Before They Can Legally Do That
Keystone Politics:  #TheStump: Shaughnessy Naughton – congressional candidate in the #PA8
Keystone Politics: #TheStump: Kevin Strouse – congressional candidate in the #PA8
Keystone Politics: #PAGov: CorbettCare Would Be More Expensive Than Real Medicaid Expansion
Keystone Politics: #HD36: Newly-Embearded Bill Peduto Endorses Erin Molchany
Keystone Politics: PA Republicans May Only Pass Half a Budget, Kick the Can to the 2015 Democratic Governor
Lehigh Valley Ramblings: Latest NIZ Winners and Losers
Lehigh Valley Ramblings: Rumor Mill: Cunningham, Marcincin Eyeing Bethlehem City Council