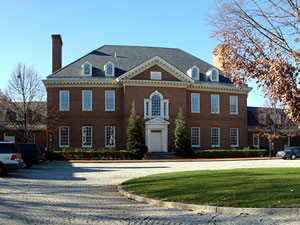 The PAGOP takes a shot at Sestak and some other Guv 2014 news, plus a new poll and a new attack ad in Pittsburgh. Good morning politicos, here's the Buzz.
GOP Files FEC Complaint Against Sestak: The Pa. GOP is trying to succeed where so many before them have failed: to make Joe Sestak say what he's running for.
Guv Hopeful McGinty Hires Casey Pollster: Fred Yang, longtime pollster for Senator Bob Casey's campaigns, joined Katie McGinty's gubernatorial effort.
Waters Leads McVay In Dem Money Race for Superior Court: Joe Waters has the financial advantage over his opponent Jack McVay in the Democratic primary for a seat on the PA Superior Court, although neither candidate has serious cash.
Keystone Analytics Poll: Peduto 39, Wagner 32: City Councilman BIll Peduto's lead has grown in the race for Pittsburgh Mayor, the latest poll from Keystone Analytics shows.
Ravenstahl PAC Launches Second Ad Targeting Peduto (With Video): The PAC Citizens for a Better Pittsburgh, chaired by Mayor Luke Ravenstahl, launched its second attack on candidate Bill Peduto Monday. The ad asserts Peduto is, "a risk Pittsburgh can't afford."
Pittsburgh City Council Fundraising Numbers Are In: Campaign fundraising numbers from January to May are in for candidates running for Pittsburgh City Council, as are a number of newspaper endorsements.
Inquirer Endorses Mandel for Controller: The Philadelphia Inquirer's editorial board endorsed challenger Brett Mandel over incumbent Alan Butkovitz in the race for Philly City Controller.
Statewide
Capitolwire: Senate Democrats criticize move toward graduation tests
Capitolwire: OFF THE FLOOR: Gov. Corbett, Bruce Castor, and PA's business-centric GOP
AP: Shale Gas Impact Fee Misses Billions in Potential Revenue
PA Independent: PA businesses could pay more for school records
PA Independent: WATCHBLOG: Audit finds $1 million in assets unaccounted for by Liquor Control Board
State House Soundbytes: Senate Democrats raise questions about exams required for graduation
Philadelphia
Daily News: As ADL turns 100, Philly has a Walk Against Hate
Inquirer: Abortion doctor Gosnell found guilty on three counts of first degree murder
Inquirer: $600,000 grant to city's Catholic high schools
Heard in the Hall: Black clergy issues endorsements for primary
PhillyClout: Study examines the impact of AVI
WHYY Newsworks: Philly schools get tough with two charters over money dispute
WHYY Newsworks: Tweaks to Pa. 'right-to-know' law may result in fees for commercial requests
WHYY Newsworks: Report: Philly students at risk due to district nurse cuts
SEPA
Phillyburbs: A man of logistics during Superstorm Sandy
Phillyburbs: New Pennsbury contract gives teachers and districts 'security'
Phillyburbs: Pennsbury proposed budget includes $1.7M revenue shortfall
Pottstown Mercury: Limerick development could link two major township roads
Delco Daily News: Upper Darby council wants to regulate growing of bamboo
Delco Daily News: Training underway for volunteers at the 2013 U.S. Open at Merion
Montgomery Media: Lansdale gets $216K grant for fiber-optic traffic signal lines
Pittsburgh
Post-Gazette: Pudeto pulls ahead of Wagner in latest poll of race for Pittsburgh mayor
Post-Gazette: Pittsburgh democratic mayoral candidates Wagner, Peduto battle over PNC aid in '06
Tribune-Review: Allegheny County Council District 9 contest gives voters options
CBS: Peduto Leading Wagner in Latest Poll
Early Returns: GOP files complaint against Sestak
Early Returns: Finding mayoral differences one week out
Early Returns: Peduto moves up
Early Returns: New Ravenstahl attack ad debuts
Southwest
Altoona Mirror: Veteran public servant planning to step aside
Observer-Reporter: Donora mayor eyes sixth term
Johnstown Tribune-Democrat: Welfare worker suspended in sex-for-benefits case
AP: First Pa. turnpike defendant up waives hearing
South Central
Lancaster Intelligencer: Pitts told that Affordable Care Act stymies small businesses
Lebanon Daily News: Anthony Verna re-certified as Lebanon County district judge
Lebanon Daily News: Mount Gretna council gets updated code book
Lebanon Daily News: Elco passes budget, raises real estate tax
Roxbury News: Dan Miller: Stop the negative attacks
Carlisle Sentinel: Board majority turns down a 2013-14 tax increase
AP: Pa. bikers seek to tighten learner permit rules
Patriot News: Harrisburg school director candidates forum draws 50 to Midtown Scholar
Patriot News: South Middleton school board adopts tentative budget with no tax increase
Patriot News: All of Interstate 81 reopens after repair work
Patriot News: Rendell and Gingrich square off over Benghazi and IRS probes
Patriot News: Senate panel takes a closer look at Pa. Right to Know Law's proposed changes
Patriot News: New poll shows Miller and Papenfuse in dead heat, Thompson trailing in Harrisburg mayoral race
Patriot News: Homeowners only getting a fraction of tax relief they deserve: Cumberland County commissioner
Patriot News: Papenfuse campaign signs defaced – a sign city needs new leadership, Papenfuse says
York Dispatch: FAQ: Answers to common questions about York City schools' recovery plan
NEPA
AP: Corbett aide can't see Medicaid expansion in 2014
Times Tribune: General Dynamics files layoff notice
Times Tribune: `Big tent' task force to rewrite Act 47
Times Tribune: Voters to decide future of Lackawanna County government next week
Times Tribune: Patience wearing thin in protracted North Pocono labor dispute
Citizens Voice: 9 candidates seek open Wyoming Area board seats
Citizens Voice: Race for magistrate is talk of the town
Citizens Voice: Swoyersville council calls for summit
Citizens Voice: 7 candidates battle in Pittston Area board race
Citizens Voice: Hazleton's finances on the minds of council candidates
Pocono Record: Delaware Valley school board discusses 2.3 percent tax increase
Lehigh Valley
Express Times: Occupy movement's encampment returns to Easton
Express Times: Slate Belt police departments to present plan for regional force
Morning Call: Northampton County judge's election: Thousands raised amid uncertainty
Morning Call: West Easton resident sues sheriff over revoked firearms license
WFMZ: Tea party targeted? IRS accused of playing dirty pool
North by Northwest
Erie Times-News Campaign '13: Deadline Tuesday to qualify for absentee ballot
Blogs
Keystone Politics: What Are the Ideological Divisions in City Politics and Policy?
Keystone Politics: The Only Decent Case I've Heard for Jack Wagner
Keystone Politics: Charlie Dent Votes Against Pat Toomey's Debt Default Plan
Pittston Politics: Exeter Candidates Seek Support in May 21st Election
2 Political Junkies: Peduto Momentum!
Citizens' Call: McCarter 'Town Hall' Covered Range of Tough State and Local Issues
North Pittsburgh Politics: Social Media and the 2013 Primary