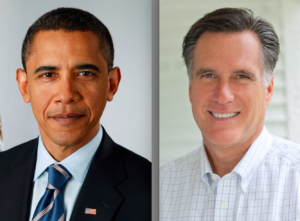 Good morning politicos, here's the Buzz. The presidential firefight continues in Pennsylvania.
Smith Slams Casey Over Senate Budget Inaction: The U.S. Senate hasn't passed a budget in over 3 years, and Tom Smith today laid the blame on Senate Democrats, including his opponent Bob Casey. In an online petition, the Republican hopeful backed a No Budget, No Pay measure – but stopped short of endorsing any specific spending proposal.
Schwartz the Next Pelosi? Former House Speaker and Minority Leader Nancy Pelosi won't serve forever, and Rep. Allyson Schwartz is reportedly on the short list of members who could step into leadership if (or when) a vacuum emerges.
New Obama Ad Blasts Romney "Vampire" Biz Tactics (Watch Video): President Barack Obama's campaign aired a new 2-minute long advertisement Monday in Pennsylvania, Iowa, Ohio, Colorado and Virginia, bringing into question Romney's business values by examining Bain Capital's role in the bankruptcy of GST Steel.
National
Pennsylvania Ave.: Obama Campaign's First Romney Ad Hits Home In Lehigh Valley
Politico: Romney Responds To Steel Ad
Washington Post: Obama Fires Up The Coal Industry
The Hill: Sen. Casey Backs Away From President Obama's Gay Marriage Announcement
Politico: Will High-Speed Rail Come To The NE Corridor Through Philadelphia Or Will The Money Be Spent In California?
Roll Call: The World According To Arlen
Statewide
Capitol Ideas: Experts — from both sides now — talk prison reform at Capitol newser
PA Independent: PA school districts debate best use of $3.2B in reserve
State Impact: (AP) Residents say Pa. Dept. of Health ignores drilling-related health complaints
State Impact: Insurers find it tough to price fracking risk
State Impact: Corbett Wants More Natural Gas-Powered Vehicles On Pennsylvania Roads
State Impact: Corbett's Old Company Converting Thousands Of Trucks To Natural Gas
State Impact: Offshore Wind Project Moves Forward
State Impact: With gas boom, Pennsylvania fears new toxic legacy
Capitolwire: Independent Fiscal Office makes Gov acknowledge revenue reality.
Pittsburgh
Post-Gazette: Home care providers decry proposed state cuts
Post-Gazette: State bill would keep transit for elderly, disabled available
Tribune-Review: Area churches take stands on gay marriage issue
Tribune Review: Ron Paul says he will no longer spend resources campaigning
Tribune Review: Judge delays Orie sentencing until June
AP: Ex-Rep. DeWeese begins prison term for corruption
Early Returns: First Obama attack ad airs in Pa
Early Returns: Monday Heds: Firefighters, Corbett protest
KDKA: Former Rep. DeWeese Expected Reports to Prison
Opinions
Post-Gazette Editorial: Spring of Summits: Obama Can Take The Spotlight At Three Key Meetings
New York Times Editorial: Obama Attack Ad: Job Creation vs. Profit Creation
Post-Gazette:Editorial: Fund the CURE: It deserves support from Pa. tobacco fund dollars
Washington Post Column: The Boom On The Farm
Post-Gazette:Editorial: Kids without health care: The Affordable Care Act is helping where Pa. is failing
Blogs
Keystone Liberty: Pro-Growth Tax Reform Moves to Senate
CasablancaPA: It is Only Sometimes Very Outrageous When These Things Happen
Speaking Freely (ACLU-PA): A Swab in the Cheek While the State Police Cracks
Keystone State Education Coalition: Here's $282 Million in Additional Sources of PA Revenue with No New Taxes
Commonwealth Foundation: State Budget vs Spending Limits
Lu-Lac Political Letter: The LuLac Edition #2054, May 14th, 2012
Pennsylvania Progressive: Obama Campaign Launches Romney Attack Ad About Bain
Daily Kos: More than 230,000 Lose Unemployment Benefits in Eight States Due to Cuts
Keystone Politics: Lloyd Smucker Proposes Online Voter Registration
Keystone Politics: Why Occupational Licensing is a Progressive Issue
Keystone Politics: Lisa Boscola Defends Millions in Horse Racing Pork
Keystone Politics: Tom Corbett's New Industrial Policy for Natural Gas Vehicles
Keystone Politics: If You're "Property Rich and Cash Poor," You're Rich
Keystone Politics: Why Not Let Municipalities Contract With Countries for Police Services?
John Hanger: Saudi Arabia Building 41,000 MW of Solar, Showing Gas Kills Not Renewables
John Hanger: How Shale/Sub $3 Gas Created an Avalanche of Switching from Coal to Gas
John Hanger: Biodiesel Production Hits Record Levels: Now Equals 1 Day of US Oil Consumption
Lehigh Valley Ramblings: Reilly and Topper Keep Buying NIZ Insurance