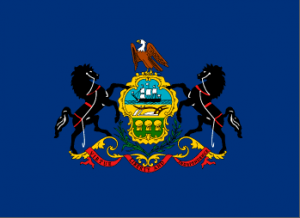 LeSean McCoy endorses Koplinski, a triple "anti-endorsement" for Critz and we break-down the final PA-13 & PA-9 debates. Good morning politicos, here's the Buzz!
PA-Gov: McGinty Finishes On A Positive Note (VIDEO): The Democratic gubernatorial candidate released her final TV today.
PA-Gov: Schwartz Sports Impressive Contact Numbers: Allyson Schwartz's campaign has mobilized plenty of enthusiastic volunteers, but how big of an impact will those numbers have on Tuesday's results?
PA-Gov: McGinty Proposes Expansion of "Buy Pennsylvania" Program: The gubernatorial candidate aims to attract more capital and create jobs in Pennsylvania.
PA-Lt. Gov: Koplinski Endorsed by LeSean McCoy (VIDEO): The Eagles running back is featured in a new ad by the Koplinski campaign.
PA-Lt. Gov: Groups Combine For "Anti-Endorsement" of Critz: A number of progressive organizations seek to deny Critz the Democratic nomination.
PA-Lt. Gov: Smith to Increase Ad Buy: The Democratic candidate will be extending his media buy into the Pittsburgh area.
PA-Lt. Gov: Stack Unveils A Load of Labor Endorsements: The Democratic candidate for Lieutenant Governor announced the support of several major unions and their affiliates.
PA-13: Candidates Go All Out In Heated Final Debate: The final debate in the Democratic primary was not one to be missed.
PA-9: Republicans Hug Conservative Values in Primary Debate: The three candidates hopped to the right of each other in the final forum before the primary.
Statewide
PA Independent: Union leaders under fire for unregistered lobbying
PA Independent: With high stakes testing, Philly cheating scandal is just one of many
StateImpactPA: EPA: new emissions rules for refineries would protect neighboring communities
StateImpactPA: Federal regulators say LNG facility will have no significant environmental impacts
StateImpactPA: Did pro-drilling rally get special treatment from state police?
StateImpactPA: What is the long-term health impact of pharmaceuticals in our water?
Philadelphia
Inquirer:City Council endorses extending Phila.'s 1 percent increase in the sales tax
Inquirer:Candidates for 13th District square off again
Inquirer:Naughton says Strouse needs to explain donations
Inquirer:SEPTA takes over maintenance of Center City concourses, subway stations
Daily News:Sources: Clarke pushing new plan for school $$$
Daily News:A new coalition promises a new direction, new $, for North Broad
Daily News: Philadelphians have strong opinions about poverty
Philly.com:Zoning changes proposed for University City High School site
SEPA
Courier-Times: Bucks County DA won't charge Upper Makefield supervisor
Courier-Times: Middletown Democrats group not registered
Courier-Times: Ground broken for Bristol Twp. schools
Montgomery Media: Upper Dublin, Wissahickon, Jenkintown, Lower Moreland in top 4 percent for SAT scores
Montgomery Media: Parc apartment owners get sign approval from Plymouth council
Pittsburgh
Urban Media Today: Mayor William Peduto Commits To End Veteran Homelessness in Pittsburgh
Tribune Review: Study points to rapid growth in Downtown Pittsburgh
Tribune Review: Parking Authority OKs $4.9M overhaul of Smithfield Street garage
Tribune Review: Redistricting shifts may surprise some primary voters in Westmoreland County
Post-Gazette: White House 'committed to the manufacturing agenda,' Commerce secretary says
Post-Gazette: Pittsburgh fast-food workers demand higher pay
Early Returns: Suffolk U: Bellwethers for Wolf
Early Returns: McGinty on "second chances"
Business Times: Somebody change the Senate's litter box: Cat fight blocks tax extenders bill
Southwest
AP: Budget pressures revive talk of gas extraction tax
Altoona Mirror: Judges reject sentence mandate
Altoona Mirror: Gubernatorial candidate makes stop in Altoona
Altoona Mirror: HASD approves prelim budget
Beaver County Times: Beaver County sending letters to cemeteries about veteran flag rules
Beaver County Times: Health Department seeking public comment on new plan
Beaver County Times: State audit finds issues with Edgeworth firefighter association
NEPA
Pocono Record: Both Republican hopefuls in 176th district seek to eliminate school property taxes
Times Leader: Luzerne County urged to consider state takeover of parks
Times Leader: Mullery, Bonomo mostly agree on list of priorities
Times Leader: Political Briefs
Times Leader: Wyoming OKs payment to police pension fund
Times-Tribune: 17th Congressional candidates vie for Republican nod
Times-Tribune: Legislative surplus missing piece
South Central
Carlisle Sentinel: GOP lawmakers pitch tax reforms to help small businesses
Harrisburg Patriot News: Five takeaways from Harrisburg Hope 103rd House District debate
Harrisburg Patriot News: Phillips-Hill, Merisotis differ on political experience in 93rd House District race: primary 2014
Harrisburg Patriot News: Klunk, Montanarelli differ on gay marriage in 169th House District race: primary 2014
Harrisburg Patriot News: Sen. Rob Teplitz adds his voice to the call for releasing the audit of legislative accounts
Harrisburg Patriot News: Henshaw's back to challenge Majority Whip Saylor for 94th House District seat: primary 2014
Harrisburg Patriot News: Grove, Roberts offer contrasting views in 196th House District race: primary 2014
Harrisburg Patriot News: Property tax reform dominates 169th, 196th House District races: primary 2014
York Dispatch: Debate in York County's 28th Senate highlights candidates' differences
Lancaster Intelligencer/Era: Republicans seeking 99th House post state case
Roxbury News: 103rd House Race — Patty Kim v. Gina Roberson
Lehigh Valley
Morning Call: Mayor's wife carjacked in front of home in Chester
Morning Call: Lehigh County will ignore federal immigration requests
Morning Call: Democrats compete for new Senate seat
Reading Eagle: Berks County lawmaker's bill relating to abuse of students by school employees signed by governor
WFMZ: Mayor Panto rolls out immigration resolution in Easton
North by Northwest
Erie Times-News: McCord to campaign in Erie
Williamsport Sun Gazette: Board OKs proposed final budget
Williamsport Sun Gazette: 2 gubernatorial candidates visit restaurants in city
Williamsport Sun Gazette: Crowd angry with proposed ban on campfires
Williamsport Sun Gazette: Wellsboro schools still expect tax hike
AP: Pa. court weighs gas drilling rules
Opinions
Tribune Review: Answering prayers isn't justices' role
Post-Gazette: By the numbers: Seeking low-cost options to Parkway East tie-ups
Inquirer: Inquirer Editorial: Defend City Charter
Daily News: DN Editorial: Questionable
Harrisburg Patriot News: On Tuesday, are you paying for an election you can't vote in? Matt Zencey
Centre Daily Times: Letter to the editor | Vote for McGinty
Blogs
Commonwealth Foundation: Simple Solutions for Significant State Savings
Commonwealth Foundation: Government Union CEOs Make Their Own Rules
Keystone Politics: Mike Stack on the Gov Ticket is a Serious Gamble
Keystone Politics: The State Primaries That Matter
Keystone Politics: Mark Critz Makes His Geographical Case for Lieutenant Governor
Keystone Politics: Former Governor Mark Singel Endorses Tom Wolf
Lehigh Valley Ramblings: Callahan Called Before Grand Jury
Lehigh Valley Ramblings: Brown Proposes NorCo Fiscal Overhaul