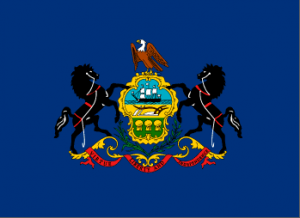 A new reader poll, the results from the primary election pool, a new column from G. Terry Madonna, a special election likely in the 48th House district, and Mango announces tour to kick off his Gubernatorial bid.  Good morning politicos, here's the Playbook!
Reader Poll: When Will Pennsylvania Get a Budget This Year?: As the fiscal year draws to an end, we want to know when you think Pennsylvania will get a budget.
2017 PoliticsPA Primary Election Pool Results: Check out who came out on top.
Politically Uncorrected: Times are a Changing: Medical Marijuana laws have been enacted in 29 states and the District of Columbia, and 21 states have decriminalized marijuana in a variety of ways. Unthinkable even a decade ago, eight states and the District have made legal the use of recreational marijuana.
HD-48: Special Election Likely: After the primary election yesterday, state Representative Brandon Neuman won both the Republican and Democratic primaries for the Court Of Common Pleas in Washington County making a special election almost guaranteed.
Mango Announces Tour of Commonwealth After Announcement Tonight: Allegheny county businessman Paul Mango will make stops in New Milford, Scranton, and Mechanicsburg after his announcement in Pittsburgh tonight.
Statewide
State House Sound Bites: The slowly-shifting status of capital punishment in PA
State House Sound Bites: Senate proposal could expand AG's prosecutorial powers
StateImpact: Philadelphia aims to cash in on solar job boom
Philadelphia
Inquirer: Krasner, police union spar on day after primary election
Inquirer: City prosecutors not celebrating Krasner's victory
Inquirer: FOP prez calls vulgar chanters at Krasner victory party 'parasites of the city'
Inquirer: Rhynhart rode antiestablishment wave to top of controller's race
Philly Mag: Bernie Sanders Is Very, Very Happy About Larry Krasner's Win
Philly Mag: Does the Chamber of Commerce Have Standing to Challenge Philadelphia's Wage Equity Law?
Philly Mag: Wolf Bashes Healthcare Bill in Letter to White House
Newsworks: Start of something big? Progressive turn in Philly vote, yo
Newsworks: International virus risk hampered display of Philly election results
Newsworks: Krasner spars with FOP, promises new hires in DA's office
Billy Penn: Yesterday, Philly saw the highest voter turnout in a DA's race since 2001
Billy Penn: Philly DA nominee Larry Krasner on why he won and what happens now
KYW: Krasner Looks To Ease Concerns Of Police, Prosecutors Who See Him As Enemy
SEPA
Bucks County Courier Times: PA Reps. DiGirolamo, Warren push for Marcellus Shale gas extraction tax
Bucks County Courier Times: DEP plans $7 million in fees to fix water woes
Bucks County Courier Times: Council Rock schedules three public forums on possible school closing
Delco Times: Aqua makes $250M bid for Chester Water Authority
Delco Times: Contest for Darby mayor awaits a final vote count
Daily Local: Law banning leaving dogs in hot cars passes Senate committee
Pittsburgh
WTAE: Allegheny County businessman jumping into race for Pennsylvania governor
Tribune Review: Mango officially enters Pennsylvania gubernatorial race
Tribune Review: Court deals setbacks to Pittsburgh laws intended to help low-wage workers
Tribune Review: Presidential election may have swayed women's choice of contraception, Pitt survey shows
City Paper: Congressman Keith Rothfus could be in danger as three Democratic challengers step up
Post-Gazette: Who is Paul Mango?
Post-Gazette: ELECTION RESULTS: Full primary vote tallies for municipal, Allegheny County races
Post-Gazette: KeyBank pledges $1M to Pittsburgh Promise
KDKA: KDKA Investigates: Great Race 'Slush Fund' Expenditures Questioned
KDKA: Consultant Seeks GOP Nod In Pa. Governor's Race
WESA: Pittsburgh Mayor Bill Peduto Wins Primary, Coghill Takes District 4 Council Seat
WESA: Just Because You Care About Politics Doesn't Mean You'll Vote In A Local Election
WESA: How Pennsylvania City Mayors Fared In The Primaries
Southwest
Observer-Reporter: UMW president arrested at Consol Energy rally
Observer-Reporter: Primary election results for municipal races in Greene County
Observer-Reporter: Tax increase expected in Charleroi School District budget
Observer-Reporter: Damned if they do, damned if they don't\
Johnstown Tribune-Democrat: Gindlesperger, Pavlovich prevail in DJ primaries, will face off in magistrate race
Johnstown Tribune-Democrat: Mankamyer wins Democratic, Republican races for Boswell district court
Johnstown Tribune-Democrat: Letter to the editor | City does a poor job managing its money
Johnstown Tribune-Democrat: Taylor Armerding | Republican health bill's haters should remember 'paradise' of Obamacare
Johnstown Tribune-Democrat: Gdula, Senft lead chase in crowded Adams Township supervisors race
Johnstown Tribune-Democrat: Four cross-filed candidates lead way in Westmont schools race
Johnstown Tribune-Democrat: Richland school board results wrap election early; 4 candidates sweep primary
Altoona Mirror: Consiglio fends off Donaldson for district attorney
Altoona Mirror: Ott beats McClure in sheriff race
Altoona Mirror: Irwin Adams tops both Altoona Area ballots
Altoona Mirror: Kelley tops race for City Council
Altoona Mirror: Dodson wins twice in Hollidaysburg election
Altoona Mirror: Race for Ormsby's seat set
Altoona Mirror: Outsider Heller tops Logan Township race
Altoona Mirror: Latchford beats Mills to get step closer to retaining mayor seat
Altoona Mirror: Incumbent Cambria sheriff wins election
Altoona Mirror: Two sitting Spring Cove board members lose re-election bids
Altoona Mirror: DeAntonio wins both ballots to take judge seat
Altoona Mirror: Jones, Irwin win top spots in race for district judge
Altoona Mirror: Patton tops prothonotary race
Altoona Mirror: Four newcomers to seek Hollidaysburg Area seats
NEPA
The Times Leader: Wilkes-Barre Zoning Hearing Board tables vote on proposed treatment center
The Times Leader: Dallas School Board approves bond for potential new school
The Times Leader: Pittston City Council members borrow $2 million for upcoming LCCC project
The Times Leader: She may be only one vote, but Patla sees opportunity on W-B Area board
Times-Tribune: Longtime police sergeant earns Democratic Scott-township supervisor nod
Times-Tribune: Komensky to face Legg for Old Forge mayor
Times-Tribune: Political newcomers fare well in Midvalley races
Times-Tribune: Incumbents fend off challenges in North Pocono school board race
Times-Tribune: Several Upvalley incumbents hold onto seats in primary race
Times-Tribune: Scranton Sewer Authority reschedules May meeting
Times-Tribune: District attorney nominee: I wouldn't seek the death penalty
Times-Tribune: Wechsler knocked off ballot for Scranton City Council
Times-Tribune: Adcock, Seig all but lock up judicial posts in Moosic and North Pocono
Times-Tribune: Chris Kelly: Sheridan flunks voter test
Times-Tribune: Talerico crushes Scanlon in DA race
Times-Tribune: Sheridan loses re-election bid for Scranton school board
Citizen's Voice: Mixed results for Dallas teacher-backed candidates
Citizen's Voice: Saidman, Haas top vote-getters in county council race
Citizen's Voice: W-B Area school merger opponent wins Democratic nomination
Citizen's Voice: Webby secures Mountain Top magistrate spot
Citizen's Voice: Tupper likely to get dual nomination in Back Mountain magistrate race
Citizen's Voice: Incumbent wins coroner race in Wyoming County
Citizen's Voice: Turnout light for primary in Luzerne County
Citizen's Voice: DeCosmo wins both nominations for Hazleton Area board
Citizen's Voice: Incumbents secure Hazleton City Council nominations
Citizen's Voice: Cosgrove won't keep appointed judge seat
Citizen's Voice: Haggerty wins dual nods in Kingston magistrate race
Citizen's Voice: Christopher to become new Schickshinny magistrate
Citizen's Voice: Results in contested municipal races
Citizen's Voice: Two incumbents, 2 newcomers secure nominations for Crestwood School Board
Citizen's Voice: One newcomer, 3 incumbents take Pittston Area School Board spots
Citizen's Voice: Three incumbents, one former board member win Wyoming Area School Board seats
News Item: Turnout a surprisingly high 22.7 percent
News Item: Kulpmont officials seek funding for mill demolition as safety concerns grow
News Item: Four incumbents will continue on LM board
News Item: Cole sweeps ticket for MC magistrate; Apfelbaum, Toomey split in Sunbury race
News Item: Saleski defeats McGaw
News Item: Newcomer joins incumbent on November ballot in Coal Twp.
News Item: Mayor to remain the same; Powell to join MCB council
News Item: Only 3 candidates lock up spots for Shamokin board
Standard Speaker: Three candidates win both parties' Hazleton Area school board nominations
Standard Speaker: Webby wins Mountain top district judge post
Standard Speaker: Voter turnout low without prez race
Standard Speaker: Crestwood race still undecided
Standard Speaker: Freeland mayoral primary race decided by 16 votes
Pocono Record: Embattled Allentown mayor, other incumbents win primaries
South Central
Lancaster Online: Manheim Township pharmacist plans to run for US Rep. Smucker's seat in 2018
Patriot News: 'Abysmal' voter turnout in Harrisburg? Let's look at the numbers
Patriot News: Did Toomey get scammed by PAC targeted in FBI raid?
Patriot News: Who will face Harrisburg mayor in the general election?
Patriot News: Pa. Supreme Court to decide if Susan Kegerise should be reinstated as Susquehanna schools superintendent
Patriot News: Dauphin County's voter turnout lower than average primary, but higher than neighboring counties
Patriot News: 'My constituents deserve answers': Pa. lawmakers express concern about Trump's recent controversies
Lebanon Daily News: Craig wins Register of Wills race in a landslide
Lebanon Daily News: Carey and Morales win Lebanon city council race
Lebanon Daily News: Election results – all the numbers
York Daily Record: Wrap-up: District judge primaries in York County
York Daily Record: 2017 York County primary results, coverage
York Daily Record: Dave Sunday takes DA race
York Daily Record: York Co. results: Recorder of deeds, controller, coroner
York Daily Record: Bracey wins primary; Helfrich eyes GOP chances
York Daily Record: Both parties like Prendergast, Vedder for judge
York Daily Record: Results in borough, township races
York Dispatch: Helfrich claims victory in GOP primary for city mayor
York Dispatch: York City Council race rolls on after primary day
Carlisle Sentinel: Incumbent tax collectors win primaries
Carlisle Sentinel: Most nominees set for November in Pennsylvania judge races
Carlisle Sentinel: Majority of Carlisle candidates cling on for contested November election
Carlisle Sentinel: Lebo, Sabadish win primary challenges for county seats
Carlisle Sentinel: Election result publication hits snag
Carlisle Sentinel: Many candidates take both nominations in district judge races
Carlisle Sentinel: Lethargic turnout to Tuesday's primary
Lehigh Valley
Morning Call: Health care consultant seeks GOP nod in Pa. governor's race
Morning Call: Lehigh Valley voters scarce
Morning Call: Allentown Mayor Ed Pawlowski found a new way to win
Morning Call: Pa. lawmakers respond to special counsel named for Russia probe
Morning Call: Lehigh County Commissioners: Amy Zanelli storms to District Three win, Nathan Brown squeaks by in District 5
WFMZ: Allentown Mayor Pawlowski survives close primary election
WFMZ: Votes are in for Pennsylvania primary election
Reading Eagle: Reading City Council candidate didn't know he lives outside district
Reading Eagle: Tina Boyd, Ben Nevius aim to court voters in Berks judicial race
Express Times: Allentown mayor's race: Pawlowski claims victory for Democratic nod
Express Times: Snyder, Sayago, Chando on top in Easton Area School Board race
Express Times: 5 Northampton County district judge races decided
Express Times: Palmer Township incumbent holds lead in supervisor race
North by Northwest
Erie Times-News: A look ahead: Comparing the candidates for Erie mayor
Centre Daily Times: 'Typical' municipal primary shows spike in Democratic turnout
Centre Daily Times: Unofficial election results in for BEA school board
Williamsport Sun Gazette: Both parties favor DA's bid for judge
Williamsport Sun Gazette: Nominees include incumbents, newcomers
Williamsport Sun Gazette: School board nods decided in several districts
Williamsport Sun Gazette: Turnout low at 22 percent
Opinion
Patriot News: It's time for Pa. to finally free the booze: Beth Anne Mumford
Patriot News: The Pa. Senate should pass mandatory minimum sentence bill: Ron Marsico
Patriot News: Papenfuse is right, unity for Harrisburg has to come first. But he can't do it alone: Editorial
Lancaster Online: Bills in the state Legislature would represent body blows to transparency
Inquirer: No evidence yet of wave election in 2018
Inquirer: Any infrastructure plan must include airports
Inquirer: Republicans in Congress growing weary of Trump's reality show
Inquirer: How Seth Williams and Donald Trump shadowed the DA's race
Daily News: Byko: Would Krasner be Philly's second black DA?
Daily News: I warned you about Larry Krasner, but you didn't listen
Bucks County Courier Times: Another primary, another poor turnout
Tribune Review: ObamaCare unravels: Aetna's exit
Tribune Review: The Hillman effect: A fortune remains in Pittsburgh, destined for good
Altoona Mirror: Gorsuch's teaching moment
Erie Times-News: Our view: Erie voter turnout abysmal in pivotal primary