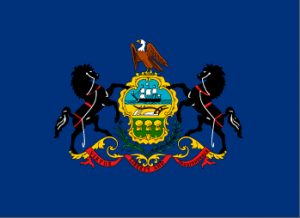 Wolf maintains lead, Corbett flips on medical marijuana and Leach hammers Boyle on abortion. Good morning politicos, here's the Buzz.
PA-Gov: Candidates Draw Blood At Forum: It was open season on Tom's at tonight's debate.
PA-Lt. Gov: Neuman Unveils Plethora of Labor Endorsements: The Democratic candidate released a list of support from various PA unions.
Muhlenberg/MCall Poll: Wolf 38, Schwartz 13: The latest poll shows the Wolf's lead has not suffered in the past month.
Corbett Flips On Medical Cannabis: After pressure from Senator Leach, the Governor is meeting with families in need of medical cannabis and will propose a plan to provide it in PA.
Supreme Court Strikes Guzzardi From PA-Gov Ballot: The Supreme Court overruled the Commonwealth Court and has thrown Guzzardi off the ballot.
PA-Gov: Schwartz Picks Up Pitt Endorsements: The endorsements include Senate Democratic Leader Jay Costa, former Pittsburgh Mayor Tom Murphy, and Braddock Mayor John Fetterman.
PA-Lt. Gov: Neuman Releases Web Video (Watch): The Lieutenant Gubernatorial candidate unveiled his own biographical video.
PA-13: Philly Black Clergy Endorses Boyle: The group lauded his work in their community and believe he is their best choice for the PA-13 seat.
PA-Lt. Gov: Stack to Run In Pittsburgh Marathon This Weekend: The candidate is running to raise money for Planned Parenthood Pennsylvania Advocates PAC.
PA-13: Leach Hammers Boyle on Abortion in New Ad (VIDEO): Leach's ad features women accusing Boyle of voting against a woman's right to choose.
HD-36 Planned Parenthood PAC Attacks Readshaw with Ad: State Rep. Harry Readshaw's history of advocating for women's rights is called into question.
PA-Gov: Wolf Responds To Allegations of Racism (With Video): McCord went after the frontrunner on the issue of race – here's what Wolf had to say.
Legislative Elections Update:
SD-4: Challenger Brian Gralnick has been formally endorsed by the Ward 9 Democratic Committee of Philadelphia and Americans for Democratic Action (ADA). Gralnick is running against indicted Senator Leanna Washington (D-Philadelphia).
Statewide
State House Sound Bites: Senate panel hears from backers of plan to kill property taxes
State House Sound Bites: McCord asks Wolf to explain support for admitted racist
StateImpact PA: Controversial pipeline case raises questions about PUC chair's industry ties
Capitolwire: PlanCon bill narrowly approved by committee
Capitolwire: Rep. Tobash says his hybrid pension plan could be in bill form shortly, PERC picks a new chairman
Capitolwire: Pennsylvania has $1.35 billion revenue bill to fill, but IFO says 'the worst is over'
Philadelphia
City Paper: What's really keeping Philly from cleaning up its streets
Philly.com: Report: Philadelphia NAACP members sue for records
Inquirer: SRC lashed over proposed cost-cutting budget
Inquirer: Nutter discloses overseas trips and pricey pen as 2013 gifts
Inquirer: Corbett oks medical marijuana for children with seizures
Inquirer: Casey to Corbett: give up on Voter ID
Inquirer: Five local colleges among 55 probed by feds for their handling of sex crimes
WHYY Newsworks: Carpenters Union walks off job at Pennsylvania Convention Center
PhillyNow: Will new pot bill be Philly's ticket to decriminalization?
PhillyNow: Toomey helps fellow Republicans block minimum wage bill
SEPA
Pottstown Mercury: State Police: liquor violations found at area bars
Courier Times: Bristol Twp. could see savings through bond sale
Intelligencer: County shuts down Warwick gas station, citing water in tanks
Intelligencer: Commissioners: Montco "up to the task" of handling storm
County Times: Willingboro candidate withdraws petition to run in primary
County Times: Burlington Township school budget shows slight increase
Delco Daily Times: Delco earns failing grade in 'State of the Air' report
Pittsburgh
Urban Media Today: Absentee Ballot Application Deadline for Upcoming Election is May 13
KDKA: Local Parent Hoping To Change Law, Get EpiPens In Pa. Schools
Pittsburgh Business Times: City extends smart traffic technology in the East End
Pittsburgh Business Times: Legislation would add regulations to variable-rate electrical bills
Early Returns: Guzzardi off the ballot
Early Returns: Stack running Pgh Marathon
Post-Gazette: Coraopolis bar will serve up small games of chance
Tribune Review: Pennsylvania Senator Casey to VA: Divulge 'secret wait lists'
Tribune Review: Corbett supports legalizing marijuana extract to help children with seizure disorders
Southwest
Beaver County Times: House Republican pitches solutions for Pa. budget woes
Beaver County Times: Council members hear final details of Green House plan, vote expected next week
AP: Council vote set on Allegheny County park drilling
Observer-Reporter: Bill would address a minor's consent
NEPA
The Times Leader: McGinty says she gets things done
The Times Leader: Casey: Wage boost would give 'fair shot' to citizens
Times-Tribune: Volpe messes up: says own government change commercial wrong
Times-Tribune: McGinty says she'll turn natural gas into jobs
Citizens Voice: Federal judge dismisses case against late ex-Sen. Musto
Citizens Voice: Councilman wants to explore rail merger
South Central
Patriot-News: April's tax collections make the state's revenue picture gloomier
Patriot-News: Corbett's sudden support of limited medical marijuana could draw broad appeal: analysis
Patriot-News: York County Senate GOP candidates to debate on May 14
Patriot-News: Hybrid pension plan's introduction could spark movement on pension reform
York Daily Record: West York accepting applications for veteran diplomas
York Daily Record: Student-sponsored American Civil War Day calls on York countians to head south
Lehigh Valley
Morning Call: Poll: Wolf maintains lead in Democratic primary for governor
Morning Call: Pennsylvania revenue off by $425 million and growing
Morning Call: Northampton DA: Police should still honor immigration detainers
Morning Call: Dolan steps down from Bethlehem parks committee
Express-Times: Bethlehem councilwoman who resigned from nonprofit changes committees to avoid possible conflict
Express-Times: Allentown hockey arena employers draw union protest
North by Northwest
Sun-Gazette: Mayor initially kept task force out of loop on heroin summit
Sun-Gazette: Reach Road project on City Council's agenda
Sun-Gazette: 'Why take the chance?'
Daily Times: Penn State listed among universities under investigation for possible Title IX violations
Daily Times: Pension system defends seizure of Sandusky benefits
Opinion
Post-Gazette: 46th House District : Democrats should back the contrite Jesse White
Times-Tribune: Leave state voter ID law in its grave
York Daily Record: Our take: Rob McCord's racism charge against Tom Wolf is way off base
Express-Times: EDITORIAL: Bullying video shows what students, districts are up against
City Paper: Editor's Letter: An army of alumni awaits Inquirer sale
Pottstown Mercury: Letters to the Editor: Lawmakers lose common sense when they reach Harrisburg
Blogs
Watchdog Wire: Smart Gun tech devoid of public safety realities
Watchdog Wire: PA GOP uses resources to quash primary competition
Keystone Politics: #PAGov: Who Will Promise to Hide the Utility Meters?
Keystone Politics: #PABudget: Subtraction's Revenge on Republican Budget Math
Keystone Progress: What SCOTUS Ruling on Cross State Pollution Means for PA
PA Budget and Policy Center: Breaking news: Seattle will establish $15 per hour minimum wage, highest in the nation
Lehigh Valley Ramblings: Donchez: We Need Your Involvement
Lehigh Valley Ramblings: Dolan Removed From Parks Committee
2 Political Junkies: Senator Pat Toomey Misleads On The Minimum Wage
Lu Lac Political Letter: McCord's Shot To Women
Above Average Jane: New 1 is 2 Many PSA Campaign