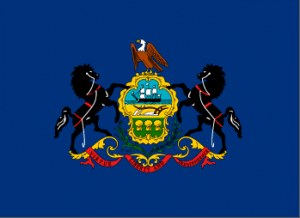 The state's unemployment rate falls again, Ryan Costello makes the Washington Post, and we're cosponsoring a primary pool. Today's the day, politicos; here's the Buzz!
2014 PoliticsPA Pennsylvania Primary Pool: Cosponsored by PoliticsPA & The Law Offices of Adam Bonin, enter for your chance at eternal glory. Winners announced here later this week.
PA-Gov: Where Are They Voting?: It's safe to bet that they're voting for themselves, here's where they're doing it.
PA-Gov: Newspaper Endorsements [Updated]: PoliticsPA keeps a running tab of newspaper endorsements in the state governor and lieutenant governor races.
PA-Gov: Allyson Schwartz Could Set Pennsylvania Democratic Record Even With Loss: No female Democratic candidate for governor in Pennsylvania has eclipsed the 20 percent mark in a primary to date
April Jobs Report: Unemployment Falls to 5.7%: Unemployment drops again, Corbett-Cawley campaign celebrates.
PA-Lt. Gov: Neuman Launches First TV Ad on Eve of Election: Brandon Neuman has begun airing his first TV commercial in Pittsburgh just hours before Election Day.
PA-6: Costello Makes Fix's 40 Under 40 List: Ryan Costello continues to garner a lot of attention for his bid for the PA-6 seat.
Legislative Elections Update:
HD-163: Republican Jamie Santora, a candidate for the State House of Representatives in the 163rd Legislative District, has earned the endorsement of SEPAC, a business organization consisting of leaders from three chambers of commerce in Southeast Pennsylvania – including the Delaware County Chamber of Commerce. He's running against Democrat Vince Rongione for the open seat left by Rep. Nick Micozzie's retirement.
Statewide
PA Independent: Corporate tax questions dog Wolf in final days before PA primary
PA Independent: Corbett touts unemployment numbers while poking feuding Democrats
Philadelphia
Daily News: The lion & the lamb
Daily News: Guv primary took unexpected twist
Daily News: Why was DeAngelis not charged?
Inquirer: Malvern firm accused of bilking Phila. out of $500,000
Inquirer: In state Senate race, a 'Game of Thrones' plot
Inquirer: Time to decide: Pa. primary is Tuesday
WHYY Newsworks: Philly voters put to the test: Do corruption charges matter?
WHYY Newsworks: Lower profile races in Pennsylvania still hold plenty of intrigue
KYW Newsradio: Defendants in Philadelphia Elementary School Cheating Scandal Appear in Court
PhillyNow: All tomorrow's (sad) parties: your guide to PA-Gov Election Night
SEPA
Delco Daily Times: Democrats' gubernatorial race takes spotlight
Delco Daily Times: Primary elections
Bucks County Courier Times: State seeks 'confidential' records for drilling study
Bucks County Courier Times: Bristol mayor still without deposition papers
Intelligencer: Montgomery County supervisors get pay hikes
Intelligencer: Montco has poll workers for each poll
Pottstown Mercury: Old Phoenixville borough hall traded to developers
Pittsburgh
Urban Media Today: City and Paramedics Union Reach Contract Agreement
KDKA: First Tweeting Mayor: Is The Social Media Site Work Or Play?
Pittsburgh Business Times: Pennsylvania ranks 4th-highest for construction job growth
Pittsburgh Business Times: Murphy: GM investigation not over following $35M fine
Tribune Review: Election of Republican women may tip power in D.C., alter party perception
Tribune Review: Field of 5 seeks Dem lieutenant governor nomination in Pennsylvania
Tribune Review: Pittsburgh councilman seeks to deny city business to those who dump trash illegally
Southwest
Beaver County Times: State-mandated retirement funds putting crunch on Moon district
AP: Prosecutors: Chinese targeted Western Pa. companies
Altoona Mirror: 2014 primary list for Mirror coverage area
Johnstown Tribune-Democrat: Judge encourages Westmont Hilltop rec panel to compromise
Johnstown Tribune-Democrat: Primary turnout predictions mixed
NEPA
AP: Corbett rips Democrats over taxing gas drilling
AP: Wolf's television ads land a direct hit
The Times Leader: Luzerne County first-quarter financial report released
Times-Tribune: New Steamtown chief no stranger to urban parks
Times-Tribune: Former mayor receives 62nd B'nai B'rith award
Citizens Voice: Low turnout expected for primary
Citizens Voice: Internet gambling included in state budget
Citizens Voice: Proposed final Crestwood budget includes tax increase
News Item: Write-in effort could produce Democratic challenger for Culver
Standard Speaker: Proposal would earmark tax money for local museums
South Central
Patriot-News: What you need to know to vote in Tuesday's primary election: Q&A
Patriot-News: News that shocks – Philly electricians' union has poured $25m into state races since 2008
Patriot-News: In Philadelphia, Dem guv hopeful Wolf makes a supermarket sweep for votes
Patriot-News: Printing error causes new Pa. Lottery ticket coupons to be issued
York Daily Record: Tom Wolf credits Mount Wolf for his success in Pa. governor's race
York Daily Record: Governor honors Southern York schools
Lehigh Valley
Morning Call: Saucon Valley School District: Teachers ask for more
Morning Call: School districts hit snag enrolling kids in 'virtual health village'
Morning Call: LCCC names new president
Morning Call: Table games on the rise again at Sands casino
Express-Times: Some Bethlehem vo-tech members want to ban charter school students
Express-Times: Allentown residents sound off against public comment restrictions (VIDEO)
North by Northwest
Sun-Gazette: Election Day 'blues'
Sun-Gazette: 3 school districts look to hike taxes
Sun-Gazette: Stars come out for the Ray of Light Awards
Daily Times: State High Ag Fair brings farm education to town
Daily Times: Judge to weigh arguments from Paterno family, NCAA attorneys
Opinions
Daily News: DN Editorial: Vote your future
Inquirer: Inquirer Editorial: Visitor groups need revisiting
Patriot-News: State, students, universities must work together to address student loan debt: Editorial
Sun-Gazette: Don't send wrong message; Vote in Tuesday's election
Tribune Review: The incestuous state
Citizens Voice: Allyson Schwartz for Pennsylvania governor
Blogs
Keystone Politics: The Keystone Politics Sample Ballot for the 2014 Primary Elections
Keystone Politics: Keystone Politics Endorses Brad Koplinski for Lieutenant Governor
Citizens Call: A Look at the Dollars and Cents of the PA-4 Senate Race
Citizens Call: Endorsements Continue Rolling In for PA-13 Congressional Race; Three Cheltenham Officials Back Leach
Bals Blog: Citizenship 101
Lehigh Valley Ramblings: My Election Day Picks: The Kiss of Death
Lehigh Valley Ramblings: Hanover Tp's Armed Forces Day Draws Over 100
Above Average Jane: Meeting Brendan Boyle