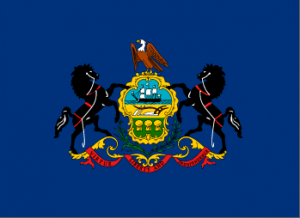 We look back at Tuesday's results and at several candidates whose sights have moved on to 2014. Good morning politicos, here's the Buzz.
Overall PA Voter Turnout Between 14-17%: Tip O'Neill once famously said that "all politics is local," but that mantra didn't spur much participation in Pa. in Tuesday's municipal primaries.
Toomey Fundraises Off IRS Scandal: Sen. Pat Toomey has joined GOP critics loudly decrying improper scrutiny by the IRS of conservative groups. But he's also using the issue to raise campaign cash.
Election Results Rundown: Some big changes are coming to several places around PA. Check here for all of the results of Tuesday's busy local elections, which were marked by low turnout.
Statewide
Capitolwire: DPW disputes assumptions with IFO Medicaid expansion report
Capitolwire: DeWeese appeals sentence before Superior Court panel
StateImpact PA: Lawmaker Proposes to Clarify Doctor "Gag Rule"
StateImpact PA: DCNR Sets Date for Public Hearing on Drilling in Loyalsock Forest
PA Independent: New special interest comes to PA liquor privatization party
State House Sound Bites: A Capitol pastime linkage becomes of a fighting word
State House Sound Bites: Casey reintroduces tax credit bill for veterans
Philadelphia
Big Tent: Pa. Treasurer McCord traveling like a guv candidate
Big Tent: Corbett launches reelection web site
Big Tent: Schwartz claims 1st union endorsement of gov race
Commonwealth Confidential: Corbett says he can't find any Latinos to hire
Heard in the Hall: Preliminary turnout estimate – maybe higher than declared?
Daily News: Clout makes a sad face: A dull election short on shenanigans
WHYY Newsworks: Philadelphia can't prove some tax exemptions are legit
WHYY Newsworks: Demanding contract deals, Philly union workers protest at U.S. mayors' event hosted by Nutter
SEPA
AP: Corbett says Latino comment taken out of context
Phillyburbs: Bucks County nets lower voter turnout ever Tuesday
Phillyburbs: Santarsiero says opponents misconstrue his gun bill
Pottstown Mercury: Student rep says goodbye to Phoenixville School Board
Delco Daily News: Primary 2013: Polls not popular on Primary Day
Montgomery Media: ELECTION 2013: Sorg defeats DeRuosi in Ambler mayoral race; Frustaci takes Ward 3 primary
Montgomery Media: ELECTION 2013: All Wissahickon School Board candidates advance to November ballot
Pittsburgh
Post-Gazette: Trial was flawed, DeWeese attorney argues
Post-Gazette: Pennsylvania governor defends Latino comments
Post-Gazette: Allegheny County approves air quality laws
Post-Gazette: Former Auditor General Wagner unsure of plants after Pittsburgh mayoral primary loss
Post-Gazette: McKeesport solicitor gets house arrest
Post-Gazette: Peduto outlines plans for government
Post-Gazette: Pittsburgh Democratic nominee for mayor Bill Peduto won in smooth campaign
Tribune-Review: Late surge puts McVay in battle for judgeship
Tribune-Review: Primary votes means change in Monroeville
Tribune-Review: Mayoral nominee Peduto plans city hall house-cleaning if he's elected
KDKA: After Winning Primary, Peduto Sets Sights on November
Early Returns: On turnout and enthusiasm
Early Returns: Election night speeches
Early Returns: Ravenstahl comments on mayor race
Early Returns: Wander preps for Doomsday
Southwest
Observer-Reporter: Judge orders Manning memo posted at polls be impounded
Observer-Reporter: Costanzo, Lucas virtually assured election in Nov.
Observer-Reporter: Fort Cherry OKs budget with tax increase
Observer-Reporter: Working budget approved at Central Greene
Altoona Mirror: Deputy DA wins GOP nomination
Altoona Mirror: Stultz unseats Hollidaysburg's Dodson (note: these last two were called today)
South Central
AP: State's control of Harrisburg may limit role of new mayor
Patriot News: Papenfuse faces a new challenge in Mindlin, a candidate without primary opponents' baggage: an analysis
Patriot News: Sixty-seven auditor general employees given budget-related layoff notices
Patriot News: Bill DeWeese presses appeal before Superior Court panel
Patriot News: Legislation from Sen. Bob Casey would help veterans own small businesses
Patriot News: Independent Mindlin comes out swinging in general campaign for Harrisburg mayor
Patriot News: How York Mayor Kim Bracey won another historic campaign
Patriot News: Dauphin County creates Pennsylvania's first Land Bank Authority
Carlisle Sentinel: Home rule in Carlisle: Now what?
Carlisle Sentinel: Cumberland County voter turnout lower than previous primary
York Daily Record: York County Republican Committee chairman pledges full support for Platts
NEPA
AP: Corbett says distribution center will bring jobs
Times Tribune: Casey in; Lesh out on Democratic Scranton school ballot
Times Tribune: Luzerne County Controller defends spot on republican ticket
Times Tribune: Razor-Thin margin in Pittston District Judge Race
Pocono Record: Vollmer keeps his seat as Lehman supervisor
Pocono Record: Bueki rolls to win over Price
Pocono Record: Allen beats Philips, will face Yanac in November
Lehigh Valley
Morning Call: Two Lower Macungie incumbents fall in primary
Express Times: J. William Reynolds concedes Bethlehem mayoral primary race to Robert Donchez
Express Times: Two Republicans, familiar rivals, eyeing Warren County Sheriff's Office
Express Times: Easton Councilman Mike Fleck to leave office earlier than expected
Express Times: Nazareth mayor gains write-in nod for general election ballot
Express Times: Tight race for the last spot on Democratic ballot for Northampton County Council
Express Times: Bethlehem Township Commissioner Weiss: I took race for granted
North by Northwest
Sun Gazette: Write-in votes let incumbents survive to fall
Sun Gazette: Loyalsock Township schools drug testing policy upheld
Centre Daily Times: Graham Spanier's defense team says Cynthia Baldwin's testimony inadmissible
Opinions
Rob McCord Op-Ed, Philly Daily News: LGBT equal rights: Good for Pa. business
Blogs
Keystone Politics: PA House Passes Corporate Tax Cut with Loophole Closure
Keystone Politics: Was It Appropriate for Lisa Boscola to Endorse Bob Donchez From Her State Senator Twitter Account?
Jon Geeting: Progressive Adam Waldron Now Leading Lump Sanders for 4th Bethlehem Council Seat
Jon Geeting: Mixed Results for Progressives in Lehigh Valley Primaries (Updated)
Jon Geeting: Munipocalypse 2013 Primary Round-up
Lu-Lac Political Letter: Election Leftovers
John Hanger: A Feast Of Positive Pollution Facts: NRDC & Ceres Document Renewable and Gas Sharply Cut Power Plant Air Pollution