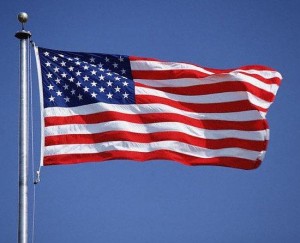 With the 2013 primary in the books, action turns to the 2014 Guv race. Good morning politicos, here's the Buzz.
Have a great holiday weekend. The Buzz will return on Tuesday. And don't forget to check back later for the Ups & Downs.
Oops. City in Weiner for NYC Mayor Logo is Pittsburgh: Former Congressman Anthony Weiner is running for Mayor of New York City, but his website prominently features the Steel City.
Dems Hope to Turn Corbett Latino Comment into Gaffe: Democrats are seizing on a comment Tom Corbett made about Latinos in his administration. Meanwhile the Governor's staff has finally shown the willingness to push back against a snowballing story.
EMILY's List & Union Back Schwartz for Guv: With the Democratic gubernatorial race heating up, Congresswoman Allyson Schwartz is already picking up endorsements.
April Unemployment Update: PA Rate Drops: Gov. Tom Corbett has staked his re-election on job creation. Here's a look at the latest employment numbers in Pennsylvania. Things got slightly better in April.
Corbett Launches Re-election Website: Gearing up for his re-election bid next year, Gov. Tom Corbett has re-launched his official campaign website.
Harris Switches Party to Indy, Could Challenge Peduto: Pittsburgh City Council President Darlene Harris changed her party registration and could run for Mayor against Bill Peduto in November.
Statewide
Capitolwire: Metcalfe to hold hearing to probe nonprofit ads seeking to influence elections
Capitolwire: Gov. Corbett says judge him on actions, not words 'twisted' by 'opponents'
Capitolwire: Gov. Corbett pushes businessfolks to tout transportation, liquor bills to lawmakers
StateImpact PA: Corbett Touts Pennsylvania's Shale Boom on CNBC
PA Independent: House committee to scrutinize campaign ads from nonprofits
PA Independent: WATCHBLOG: Corbett slowly shifting into re-election mode
PA Independent: WATCHBLOG: Voters overlook felony charges in controller primary
State House Sound Bites: Corbett says Dems are twisting his words on Latinos
State House Sound Bites: Governor asks for backup on his to-do list
Philadelphia
Inquirer: Phila. Democrats to meet with Hite
Big Tent: Emily's List endorses Schwartz for governor of Pa.
Daily News: Hundreds of union members protest stalemate in city negotiations
Daily News: City Council approves AVI appeal-system bill
PhillyClout: Council introduces bills to hike taxes on cigarettes and booze
Philly.com: SEPTA Board approves fare increases, but postpones budget vote
WHYY Newsworks: Rising Pa. cyber charter costs fuel push for statewide reform [map]
WHYY Newsworks: Dissension arises among Germantown neighbors at Potter's Field meeting
SEPA
Phillyburbs: Mt. Holly's superintendent yet to resign, but has tentative contract elsewhere
AP: Pa. hearing to focus on rules for political groups
Pottstown Mercury: Recount of votes in close Montco elections starts Friday
Delco Daily News: SEPTA board OKs fare hike
Montgomery Media: Montgomery County Republican Committee sues Shapiro, Richards for 'schemes related to election board'
Montgomery Media: Plymouth council grants expansion of Plymouthtowne Apartments
Pittsburgh
Post-Gazette: Pennsylvania governor defends Latino comments
Tribune-Review: Pittsburgh City Council chief Harris eyes mayor's job
WPXI: Peduto plans city hall house-cleaning if elected
KDKA: Peduto Promises Clean Sweep at City Hall
KDKA: Harris Explores Independent Run for Mayor
Early Returns: Harris went indy on deadline
Early Returns: Weiner: Pittsburgh envy
Early Returns: Metcalfe goes after anti-Corbett group
Early Returns: Corbett: Life in the fishbowl
North by Northwest
Sun-Gazette: Analyst: State needs pension reform now
Sun-Gazette: Commissioners OK job reclassifications
Onward State: Graham Spanier Asks Judge to Drop Criminal Charges
Erie-Times Campaign '13: Erie County turnout low for both parties
South Central
Patriot News: Corbett angrily defends 'out of context' Latino comment
Patriot News: Corbett calls on business leaders to help push 2013 agenda
Patriot News: Hours after the primary, gloves come off in general campaign for Harrisburg mayor
Patriot News: Carlisle residents asked to weigh in on communications center, police cut
York Daily Record: Resignations complicate York City School Board election
York Daily Record: Democrat Kevin Schreiber to be sworn-in as state House member June 4
York Daily Record: Tom Wolf, other gubernatorial candidates participating in June 5 forum
York Daily Record: Two district judge candidates sweep primary
Lancaster Intelligencer: Pa. hearing to focus on political groups
Lebanon Daily News: Lebanon Transit adopts $3.88M budget
NEPA
Wayne Independent: Results in for primary
Times Leader: Bednar proves she's no pushover
Times Leader: Scranton GOP mayoral primary depends on outcome of write-in votes
Times Tribune: Low voter turnout in Scranton shocking
Times Tribune: Lackawanna County to buy, lease communications towers
Pocono Record: Monroe County forms homeless advisory committee
Pocono Record: Vote on gay Scouts provokes both passion and mixed feelings in Poconos
Pocono Record: No population growth in Monroe County's 4 boroughs
Pocono Record: Occupy Easton protesters ordered to leave Thursday
Lehigh Valley
Morning Call: PPL to add distribution improvement charge to bills
Express Times: Adam Waldron tops David Sanders for last Bethlehem council nomination
WFMZ: Easton council member Michael Fleck announces he is stepping down and leaving city
WFMZ: Lehigh County Executive candidates will be interviewed in public
WFMZ: Lehigh County commissioners hold off on deciding Hamilton Crossings TIF
Opinions
Daily News: Dear Governor: Here a Latino, there a Latino. Everywhere, Latinos