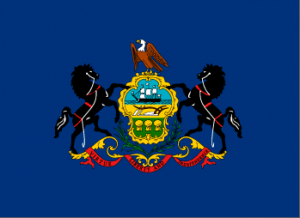 Rafferty challenges Shapiro, Louis Jacobson issues his Congressional vulnerability rankings and we ask our readers to choose between Katie McGinty and Pat Toomey. Good morning politicos, here's the Playbook!
Reader Poll: McGinty or Toomey?: We ask our readers to choose between the Senate nominees.
Rafferty Issues Challenge for Shapiro: John Rafferty pledges not to seek higher office if elected, and he wants Josh Shapiro to do the same.
PoliticsPA's Congressional Vulnerability Rankings: Post-Primary Edition: A list of the competitive Congressional contests in Pennsylvania.
Reader Poll: Clinton Leads Trump: Our readers believe Hillary will emerge victorious over The Donald.
PA-Sen: Prison Union Endorses Toomey: The Council of Prison Locals C-33 is backing the incumbent Senator.
Statewide
State House Sound Bites: Hearings look into how Pa. casinos can stay competitive
StateImpactPA: House panel votes to block drilling regulations
PA Independent: Hospitals will support full practice authority for Pennsylvania nurse practitioners
Capitolwire: PA will end the current fiscal year with more revenue than expected, but not much more
Capitolwire: PA hospital association endorses compromise on expanded practice by nurse practitioners
Capitolwire: April PIT collections down from FY2014-15's level, but PA still ahead of FY2015-16 General Fund revenue estimates
Philadelphia
Daily News: Indiana and the scary, not-good normalization of Donald Trump
Inquirer: Kenney rejects Homeland Security's request to reverse Philadelphia's 'sanctuary city' status
Inquirer: Jury selected for Fattah's federal corruption trial
WHYY Newsworks: Push for sugary drinks tax gets boost from Bloomberg
KYW: PA Lawmakers Take First Step In Effort To Block New Drilling Rules
SEPA
Montgomery Media: Councilman David Oh brings heroin community meeting series to Manyunk
Montgomery Media: Warminster appoints new township manager
Delco Times: Delco school board members rally for more state funding
Delco Times: Gov. Tom Wolf, Pittsburgh-area officials want $11.4M fine on Uber cut
Bucks County Courier Times: Voter turnout high in Bucks, Montco for primary
Pittsburgh
WTAE: Pittsburgh police chief apologizes to staff, admits failure in marathon planning
KDKA: ACLU Lawsuit: Man Wrongly Arrested, Jailed For Recording Police
WESA: Governor, Mayor, County Executive Call For Decreased Uber Fine
Business Times: Why building more natural gas pipelines is critical for U.S. manufacturers
Post-Gazette: DA asks to move hearing in 2013 drug case for Wilkinsburg massacre suspects
Post-Gazette: Auditor warned a year ago of ICA's financial issues
Tribune Review: HUD awards Allegheny County about $3.6 million in homeless funding
Southwest
Tribune-Democrat: Halvorson acknowledges 9th district loss
Altoona Mirror: Cresson prison plans will be revealed
Altoona Mirror: IRC supports Senate bill for recycling licensing fees
Butler Times: Labor and Industry secretary tours two Beaver County agencies
Butler Times: Heritage Valley Beaver nurses enter contract negotiations
NEPA
Times Leader: Former HR director suing Luzerne County among those who applied for manager job
Times Leader: Plymouth Township leaves Act 47 distressed status
Times Tribune: Scranton school director to Lackawanna County: Pay up
News Item: UGI gets approval to build 35-mile gas line
South Central
Patriot News: After termination, letter of inquiry, renewed question swirl around Hershey Co. leadership
Patriot News: Looking for a state job?  Should've applied during the hiring freeze
Carlisle Sentinel: Asian stocks fall 2nd day on global growth concern
Carlisle Sentinel:  Wealthy newcomer grabs US House nod, while Trump, Young win
Carlisle Sentinel: Sanders: Clinton team thinks race 'is over.  They're wrong'
York Daily Record: York treasurer seeks $21,000 budget boost
York Dispatch: Rep. Saylor bill would require school board training
Lehigh Valley
Reading Eagle: Pennsylvania battle to take place on the national stage
Reading Eagle: Sen. Bob Casey Jr. talks with Reading Eagle
WFMZ: Business as usual in Nazareth despite mayor's arrest
North by Northwest
Centre Daily: Exit poll: Indiana GOP voters pick Trump, but party divided
Erie Times-News: Ruling delayed in case of ex-candidate who sued Erie County
Erie Times-News: Sen. Casey to tour Behrend Wednesday  
Opinion
Times Leader: State Rep. James Roebuck: Revising state's charter school law can save money and better serve students
Times Tribune: Cummings bends intent of info law
Post-Gazette: A good day for the ICA: Renny Clark is a solid choice for interim leader
Newsworks Essayworks: Barack Obama created Donald Trump, to the detriment of us all
York Daily Record: If you're a racist, fly your flag proudly
York Dispatch: Donald Trump plays the bully card
York Dispatch: Pennsylvania Senate race gets nasty quickly
Lancaster Intelligencer/Era:  Health-care facility at former stockyards site to cost $35M, create +100 jobs
Centre Daily: Sanders can take one of two paths to success
Centre Daily: Lucifer and the age of insults in politics  
Inquirer: Judgment day for Pa. judges?
Blogs
Commonwealth Foundation: Tom Wolf vs. Barack Obama on Charters
Commonwealth Foundation: Pension debt Grows by Another Billion
Citified: Bloomsburg May Give Even More to Support Philly Soda Tax