Bartos reports a big haul, Wagner gets into trouble after confrontation with a tracker, Wolf's approval ratings grow, Barletta boosts his name, and Costello, FItzpatrick and Meehan stand their ground.  See who made this week's Ups & Downs!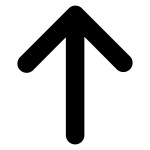 Jeff Bartos. Republican Senate candidate Jeff Bartos announced this week he raised $700,000 in the 10 days after he announced his bid.  While it is traditionally easier to raise money right after an announcement, being able to raise big money will be important for this race.  

Scott Wagner.  Gubernatorial candidate Scott Wagner got in hot water this week after he confronted a tracker and took his camera at an event at the York Country Club.  The media coverage of the event will fade, and the GOP base has shown the like confrontational candidates (i.e. Trump), the incident could hurt Wagner's relationships with donors and party insiders who would help him consolidate support and clear the field in the primary.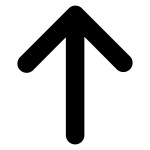 Tom Wolf. Governor Tom Wolf's poll numbers continued to show him in a good position this week.  A Muhlenberg College/Morning Call poll showed Wolf with a 40% approval rating, up four points from their last poll.  This will help him continue to solidify his base and draw donors to his campaign.

Brian Sims.  It was revealed this week that State Representative Brian Sims is under investigation by the State Ethics Commission over speaking fees and travel reimbursements he has received while in office.  This comes right after the national spotlight came to Sims for calling an internet troll's grandmother over a post.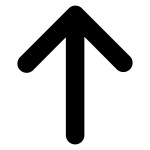 Lou Barletta.  Congressman Lou Barletta's name gained more statewide recognition when it was revealed that President Trump spoke with him about running for the U.S. Senate next year.  This would likely mean support from the Trump political organization to help organize grassroots efforts and clear the primary field.  

PA Budget.  April's tax collections came in 13% below projections, putting the government over $1 billion below where they expected to be at this point in the fiscal year.  This will put even more pressure on the legislature and Wolf to craft next year's budget.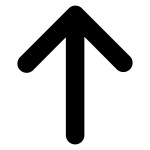 Costello, FItzpatrick and Meehan.  Congressmen Ryan Costello, Brian Fitzpatrick, and Pat Meehan all avoided the noose from House leadership, who were able to get enough votes to pass the AHCA without having to twist the Congressmens' arms.    

Charlie Dent.  Congressman Charlie Dent would have relished the opportunity to be the deciding 'no' vote against the AHCA.

Darlene Harris. "Mayor Bike Lines" is a fun jibe to throw at Bill Peduto, the incumbent who Councilwoman Harris hopes to unseat. And it may have had some traction among voters who aren't feeling Pittsburgh's urbanist vibe. But she'll have a harder time landing that attack after embarrassing video surfaced of her personally harassing a cyclist.    
Bonus Up/Down: Every week, PoliticsPA will be including a bonus up or down, that is exclusive to Playbook email subscribers.  To sign up to see the bonus arrow click here.
The tweet of the week goes to Salena Zito for pointing out every reporter's worst nightmare when recording an interview:
https://twitter.com/SalenaZito/status/859112179001327617