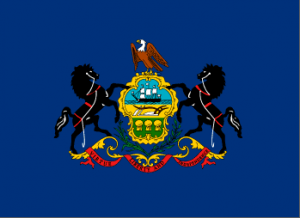 Hillary to fundraise for Margolies, Dems protest Kane impeachment hearing and Schwartz calls out Wolf on gender equality. Good morning politicos, here's the Buzz.
PA-Gov: Schwartz Hosts Call Questioning Wolf On Gender Equality: Former Pennsylvania Treasurer and Auditor General, Barbara Hafer led a call with press today to sow doubt in the way a Wolf Administration would handle the gender gap.
PA-9: Chamber of Commerce Endorses Shuster, Presents Award: The pro-business group held two events for the Congressman on Monday to announce their support.
PA-9: Halvorson Releases Second Ad (Video): In his latest ad, Halvorson focuses on his commitment to public and community service.
PA-13: Third Party Group Launches Pro-Boyle Ad: Building A Better PA is running a pro-Boyle ad in the Democratic primary race for PA-13.
PA-13: Hillary Clinton to Fundraise for Marjorie Margolies: The former Secretary of State will appear with her in-law at a private fundraiser on May 15th.
PA-13: Arkoosh Gains Momentum As Primary Nears: The physician and first-time candidate won in a straw poll and picked up more local endorsements.
PA-6: Trivedi Earns DFA Support: For the third straight election cycle, Manan Trivedi has received the support of Howard Dean's Democracy for America.
House Democrats Protest Kane Impeachment Hearing: With Kathleen Kane facing possible impeachment, House Democrats staged a walkout in defiance.
Reader Poll: Will Wolf Go Negative?: We ask our readers whether Tom Wolf will respond to his opponents with negative ads of his own.
Reader Poll: The PA-13 Race Hasn't Gotten Too Negative: Our readers conclude that the Democratic primary for PA's 13th district has not crossed the line.
Legislative Elections Update:
SD-24: Democrat Jack Hansen has announced his write-in campaign for Pennsylvania state senator in the 24th district. Hansen must receive at least 500 write-in votes from registered Democrats in the Primary Election on May 20 to appear on the ballot in the fall general election as the Democratic candidate to challenge Republican incumbent Bob Mensch.
HD-158: The Chester County Chamber of Business and Industry announced their endorsement of Cuyler Walker for the 158th Chris Ross," encompasses the townships of East Bradford, West Bradford, Newlin, West Marlborough, East Marlborough, New Garden, London Britain, parts of West Goshen and the Borough of Avondale. State House District. The seat, currently held by "the retiring Representative.
HD-163: Vince Rongione picked up his eighth union endorsement on Thursday from the Painters District Council 21. This is Rongione's third endorsement from a Delaware County Building Trade, a group that historically went with retiring Rep. Nick Micozzie.
Statewide
State House Sound Bites: Impeachment hearing begins with a walkout
State House Sound Bites: Bill would limit access to new painkiller
PA Independent: Budget shortfall may scuttle governor's plan to boost education funding
PA Independent: Philly residents worry over impact of 3 new district high schools
StateImpactPA: Meet the Candidates: Katie McGinty
Capitolwire: Lawmakers, retail electricity market proponents clash over consumer protection bill
Capitolwire: House debates 'gut and replace' changes to royalty bill
Capitolwire: PA Senate sends its own version of prescription monitoring bill to House
Philadelphia
PhillyClout: Building trades union group running pro-Brendan Boyle ads
Commonwealth Confidential: See ya, PA House Democrats tell Rep. Metcalfe
Daily News: Airport reaches deal with suburban neighbors
Inquirer: Hillary Clinton to headline NYC fundraiser for Margolies
AP: Dems walk out of hearing on Kane impeachment plan
WHYY Newsworks: Schwartz defends attack on Wolf's business background
WHYY Newsworks: Super PAC dives into Philly-suburban congressional race
Phillynow.com: Santorum for minimum wage hike after he was against it
SEPA
Pottstown Mercury: Liquor board warning prompts leadership change at Montgomery Elks
The Morning Call: Seeing red over budget deficit
The Morning Call: Proposed law would keep teens off tanning beds
Courier Times: Union: township refuses to negotiate new deal
The Intelligencer: Lansdale councilman running write-in for 24th state Senate seat
The Intelligencer: Charter schools blast proposed special education funding fix
The Intelligencer: Doylestown Township to spend an extra $200,000 on road repair
AP: Democrats blast Senate GOP's wine and beer plan
Bucks Local News: Supervisors appoint members to new Economic Development Committee; goal is to attract businesses to Newtown area, find replacement for Lockheed Martin
Pittsburgh
Business Journal: Bayer CEO: Merck acquisition to have no impact on Pittsburgh operations
Business Journal: EDMC's bid to dismiss multi-billion dollar federal suit denied
Post-Gazette: Public invited to give its two cents for Pittsburgh's next five-year recovery plan
Post-Gazette: Allegheny County Council hears both sides of Deer Lakes Park drilling controversy
Tribune-Review: Dems walk out of Kane impeachment hearing
Tribune-Review: Thousands of natural gas workers rally in Harrisburg
UrbanMediaToday: Absentee Ballot Application Deadline for Upcoming Election is May 13
Southwest
Altoona Mirror: Early AASD budget calls for $12M hike in spending
Altoona Mirror: Portage borough delays draft ordinance on sewer testing
Altoona Mirror: Bust targets nine street-level dealers
Beaver County Times: Veteran's family sues VA for wrongful death
Beaver County Times: Court decision throws primary preparations into turmoil
Beaver County Times: Letter carriers to help 'Stamp Out Hunger' on Saturday
NEPA
Times Leader: Luzerne County councilman wants more involvement in proposed passenger rail extension
Times Leader: 'Kevin's Law' petition to close Pennsylvania's DUI loophole gathers steam online
Times Leader: Kingston council hears complaints about business
Times-Tribune: Principals: Scranton board conduct 'improper'
Times-Tribune: Barletta's firefighter bill dead after Senate rewrite
South Central
York Daily Record: Despite court ruling, Robert Guzzardi will be on York County ballots for governor
Lancaster Intelligencer: Corbett stops by SDoL to announce state resource officer grants
Lebanon Daily News: Annville residents object to proposed pipeline
Carlisle Sentinel: Input sought for transit improvement
Carlisle Sentinel: Longer loads: Legislation would allow triple tractor-trailers on federal highways
Patriot News: Kane takes lumps in absentia in House hearing on impeachment effort
Patriot News: Supreme Court weighing whether juvenile sex offenders should have to register with police for life
Patriot News: Zohydro, the controversial, powerful new painkiller, could become harder to get in Pennsylvania
Patriot News: Corbett administration recognized for aiding infection control symposium for dentists
Lehigh Valley
WFMZ: Democrats blast Senate GOP's wine and beer plan
Morning Call: Bethlehem's City Hall comes to the South Side
Morning Call: Law would keep teens off tanning beds
Reading Eagle: Reading mayor picks nominee for fire chief, but city council may not approve him
Reading Eagle: Wilson School Board approves proposed final budget with 1.5% tax increase
Reading Eagle: Berks County officials praise U.S. Supreme Court ruling on prayer
AP: Deadly side effect to fracking boom: traffic fatalities
AP: Philadelphia airport expansion won't displace residents, officials say
North by Northwest
Erie Times News: Pennsylvania earns low marks for working moms
AP: Gas industry rallies at capital, teased by critics
AP: Pa. lawmakers send Corbett child abuse bill
Centre Daily Times: State College school board OKs proposed final budget
Centre Daily Times: GOP pollster finds support for Common Core among Republican, swing voters
Sun Gazette: Tech overhaul hits So. Tioga budget like a bombshell
Opinion
Patriot News: The dream of home ownership is now a property tax nightmare
Reading Eagle: Editorial: New approach to incarceration long overdue
Post-Gazette: Perfect timing: The Senate GOP must get the state out of liquor
Tribune-Review: Act 1: Stop the school tax charade
Axis Philly: Race and politics
WHYY Newsworks: Where do Dem candidates for Pa. governor stand on education?
Blogs
Media Trackers: Pine-Richland Teachers Reject Fact-Finding Report, Authorize Strike
Keystone Politics: Gene Stilp Hilariously Hijacks Entire Pro-Fracking Parade
Keystone Politics: This is Why Property Taxes Are Going Up in Camp Hill
Keystone Politics: #PA13: Marjorie Margolies Fundraiser Host: "Sarah Palin Has Exactly the Right Message for Women"
Keystone Politics: #PAGov: John Hanger Supports Tom Wolf
Lu-Lac Political Letter: LULAC @ 8