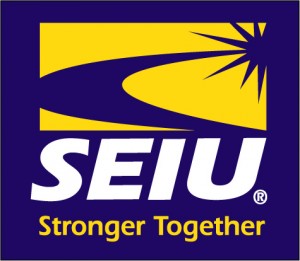 A big name drops out of the 2014 Guv race, SEIU goes on TV at Corbett, and the latest in the Pittsburgh mayoral dogfight. Good morning politicos, here's the Buzz.
Castor Rules Out 2014 Run: Tom Corbett won't have to watch his right flank next year. Montgomery County Commissioner Bruce Castor Tuesday said he would not challenge the Governor in a GOP primary.
SEIU to Corbett in New Ad: Expand Medicaid (With Video): The Service Employees International Union wants Tom Corbett to expand Medicaid. SEIU's Pa. chapter this week launched a $114,000 ad buy aimed at convincing him.
The Sentence is in: Orie Melvin Gets House Arrest: Former state Supreme Court Justice Joan Orie Melvin was sentenced to 3 years of house arrest on Tuesday.
Schwartz Names Campaign Team: Meet the political consultants and staffers who will work to win Congresswoman Allyson Schwartz the Democratic nomination and governorship.
Schwartz also has a new web video. The 1:25 spot dings Corbett as "49th in job creation. #1 in excuses" over his remarks last week.
Pittsburgh Mayoral race
New Wagner Ad Echoes Ravenstahl Attacks (With Video): Jack Wagner doesn't pull punches in his latest television ad. It slams City Councilman Bill Peduto on several fronts, using some attacks identical to those in an ad aired by Mayor Luke Ravenstahl.
Peduto Cleans Up His Message in New Ad (With Video): Pittsburgh Mayoral Candidate Bill Peduto uses a street sweeper in his newest ad to illustrate how he'll clean up city government.
Statewide
Harrisburg Patriot News: McCord edges closer to gubernatorial bid
AP: Grand jury judge urges Penn State case to go forward
AP: Abortion debate flares up in PA Senate committee
Capitolwire: Castor not challenging Corbett in 2014 primary
Capitolwire: Gov. Corbett, state lawmakers introduce pension reform bill
Capitolwire: Senate Transportation Committee moves funding bill forward
PA Independent: PA drivers one step closer to paying higher fees, gas prices
PA Independent: On PA pensions, plenty of ideas but none catching fire with lawmakers (VIDEO)
StateImpactPA: In confusion over paperwork, local governments fail to disclose millions in Act 13 funds
Philadelphia
Inquirer: Gosnell jury to rehear clinic worker testimony
PhillyClout: Bruce Castor won't challenge Gov. Corbett in 2014 GOP primary election
PhillyConfidential: East Germantown man charged with throwing mysterious liquid device at lawmaker's office
Commonwealth Confidential: Fox 29 exposes no-show worker in Philly lawmaker's office
Heard in the Hall: Inspector General uncovers more sham contracts
WHYY Newsworks: 100 PA lawmakers join to support bills promoting LGBT equality
WHYY Newsworks: Students rally against looming cuts outside School District headquarters
SEPA
Pottstown Mercury: Man arrested for pot-growing operation found at New Hanover candidate's home
Pottstown Mercury: Jury to rehear testimony in Philly abortion doctor's trial
phillyburbs.com: Supreme Court Justice Sonya Sotomayor to visit Arcadia
Delco Daily Times: Radnor planners nix Villanova garage, dormitory, performing center proposal
Montgomery News: Montgomery County Commissioners: Privatizing One Montgomery Plaza could save millions
Daily Local News: Chester County Health Department marks 45th year
Daily Local News: May primary to feature new Downingtown Area voting districts
Pittsburgh
Tribune Review: Melvin sentenced to 3 years of house arrest, 2 years of probation for using state employees for campaign work
Tribune Review: VA leaders who fail to notify state, local health officials of Legionnaires' would face suspension
Tribune Review: Former Pittsburgh mayor Masloff hospitalized
Tribune Review: Pittsburgh mayoral candidates debate vote on Ravenstahl's elevation
Tribune Review: Leibowitz makes first bid for Allegheny County judgeship
Post-Gazette: VisitPittsburgh spends half of income on salaries and bonuses, Allegheny County councilman says
Post-Gazette: Orie Melvin must write apology letters to Pennsylvania judges on photos of herself
Post-Gazette: Allegheny County sells its Oakland health building
Early Returns: Subpoenas served on Pgh govt
Early Returns: Peduto wonks out on Reddit
KDKA: Pa. Leads In Casino Tax Revenue, But Homeowners Find Little Relief
WTAE: Connellsville mayoral candidate facing felony charges
WPXI: Negative campaigning a hot topic during debate hosted at WPXI
NEPA
AP: Castor drops idea of 2014 challenge to Corbett
Times Tribune: Times-Tribune launches online voter guide
Times Tribune: Empowering you to vote
Times Tribune: House approves business loophole bill
Lehigh Valley
Morning Call: Court tosses NLRB rule on union rights posters
Morning Call: State audit: Parkland paid too much to former superintendent, engaged in risky swap deal
Morning Call: Air Products praises helium legislation
WFMZ: Emmaus begins paving the way for 211-home development in 3 municipalities
WFMZ: Lehigh County Republican Committee condemns Joseph Maher who used false address
WFMZ: Bethlehem acquires East Allen water system
WFMZ: Palmer Township residents still furious over lighted billboard
WFMZ: Piles of trash a hot topic at Bethlehem City Council
Express Times: Bethlehem Township, Pa., commissioners reject land swap plan
Reading Eagle: City Council preparing to amend code of ethics
South Central
Carlisle Sentinel: South Middleton Township residents voice support for Withum as new superintendent
Carlisle Sentinel: Ex-Pa. Justice Melvin gets house arrest, probation
Carlisle Sentinel: Castor drops idea of 2014 challenge to Corbett
Harrisburg Patriot News: Corbett's pension reform plan now in the mix but it has key detractors
Harrisburg Patriot News: Harrisburg securities fraud charges attract national attention
Harrisburg Patriot News: Ex-South Carolina Gov. Sanford back in political office
Harrisburg Patriot News: Delaware becomes 11th state with gay marriage
Harrisburg Patriot News: Dauphin County affordable housing board head has ties to developer
Harrisburg Patriot News: Carlisle school officials back mobile computer initiative, despite almost $2.5M budget gap
Harrisburg Patriot News: Corbett says NCAA shows "willful ignorance" in battling law that keeps PSU fine in PA
Harrisburg Patriot News: Steel-High School Board OKs layoffs, teacher demotions to help balance budget
Harrisburg Patriot News: Senate Transportation Committee approves $2.5 billion funding plan
York Daily Record: DA Tom Kearney faces challenger, attorney Korey Leslie, in GOP primary
York Daily Record: York business expo kicks off with visit from Gov. Corbett
York Daily Record: Eight Republicans vying for three West York council seats
Lancaster Intelligencer/Era: State Sen. Brubaker unveils pension reform bill
Lancaster Intelligencer/Era: Judge OKs nixing of Highmark suit settlement
Lancaster Intelligencer/Era: Castor drops idea of 2014 challenge to Corbett
Lebanon Daily News: Rep. RoseMarie Swanger's melanoma measure advances
Roxbury News: Harrisburg Schools CRO Gene Veno: 6,340 Reasons to say yes to the plan.
Roxbury News: Harrisburg Mayor Linda D. Thompson: Five years of a 2% EIT tax.
Today's the Day Harrisburg: Headlines
North by Northwest
AP: Governor Corbett's agenda creeps ahead but questions remain
Centre Daily Times: State College school district OKs proposed budget with 2.7 percent tax increase
Centre Daily Times: Joint meeting focuses on Centre Region Comprehensive Plan Read
Centre Daily Times: State College Borough Council takes no action on Columbia Gas pipeline request
Williamsport Sun Gazette: Lawmaker on mission to uphold gun rights
Opinions
Post-Gazette: McVay is superior: Dems have a skilled choice for the appellate court
Pottstown Mercury: Pa. slots revenue fails to address property tax burden
Delco Daily Times: Editorial: More funding urged for Open Records office
Williamsport Sun Gazette: State's Office of Open Records busy for right reasons
Times-Tribune: Sharpen focus on addiction
Times-Tribune: Money for OT
Citizens Voice: Regional policing would help small communities
News Item: Despite concerns, move on with privatizing liquor sales
Express Times: EDITORIAL: Pa. Office of Open Records deserves adequate staff to keep up with workload
Blogs
Lehigh Valley Ramblings: Pennsylvania Ranks #15 Among Bicycle-Friendly States