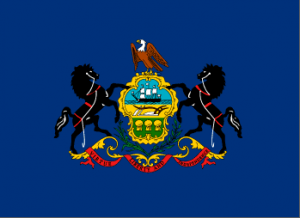 Mango starts rolling out endorsements, Haggerty is charged after PFA filing, and a new reader poll.  Good morning politicos, here's the Playbook!
Cotton Endorses Mango for Governor: Arkansas Senator Tom Cotton endorsed Allegheny county businessman Paul Mango in his bid for Governor.
Updated: Haggerty Faces PFA From Wife: State Representative Kevin Haggerty is facing a protection from abuse order from his wife after she alleges he attacked her last Thursday.
Reader Poll: Should Daylin Leach Run For Congress?: With the state Senator forming an exploratory committee, we want to know what our readers think he should do.
Statewide
State House Sound Bites: Many unknowns persist for Real ID
State House Sound Bites: As lawmakers file pricey gift disclosures, reform feels like a long shot
Capitol Wire: Capitolwire: Safe water issue percolates at Capitol.
Capitol Wire: Capitolwire: Senate gambling bill creates development fund.
PLS Reporter: Pittsburgh City Council votes in support of proposed state methane emission rules
PLS Reporter: Sen. Costa introduces PWSA oversight co-sponsorship memo, Pittsburgh City Council members voice their concerns
PLS Reporter: PA tax amnesty program nears deadline
PLS Reporter: Hoping to lead by example, Auditor General posts office's expenses online
Philadelphia
Inquirer: Councilman David Oh stabbed during street robbery near his Southwest Philly home
Philadelphia Magazine: OPINION: Mayor's Commissions Are an Exploitation of Diverse Community Labor
WHYY Newsworks: Councilman Jones pushes tenant rights bill
WHYY Newsworks: As Pa. lawmakers file gift disclosures, stricter standards do not seem imminent
Philadelphia Business Journal: As Pa. lawmakers file gift disclosures, stricter standards do not seem imminent
Philly Voice: Philly's soda tax revenue dips in April, looks like city's projections off by millions
SEPA
Bucks County Courier Times: Congressman Brian Fitzpatrick named vice-chairman of House Bipartisan Heroin Task Force
Bucks County Courier Times: Central Bucks students applaud state senator's opposition to teacher gun bill
Bucks County Courier Times: Federal lawsuit: Pennridge School District failed to stop harassment following a reported rape
Pottstown Mercury: Groups organize March for Truth in Pottstown
Pittsburgh
WESA: Gift Regulation Supporters Try Rarely-Successful Process To Move Legislation
WTAE: Western Pennsylvania school superintendents urge more state education funding
Post-Gazette: School superintendents coordinate to plead for state funding help
Post-Gazette: Campaign urging Pittsburgh employers to hire vets
Post-Gazette: Rep. Tony DeLuca: Penn Hills schools need state financial oversight
Tribune Review: Moving Allegheny County Police to Parkway Center Mall to cost county double
Southwest
Beaver County Times: State auditor general to post all departmental expenses online
Beaver County Times: Wolf administration offering information web page on proposed corrections, probation merger
Observer-Reporter: Commissioners set to announce potential buyer of health center
Observer-Reporter: Washington County drug court achieves recognition from state
Altoona Mirror: Blair County leaders propose new fee
Altoona Mirror: RTMA delays solicitor decision
NEPA
Standard Speaker: Toomey: No guarantee on future Hazleton police funds
Times-Tribune: Election board will look into group that backed school board candidates
Times-Tribune: Judge hears Scranton objections to residents' lawsuit challenging taxing structure
The Times Leader: Plymouth bar hit with numerous liquor law violations
South Central
Lebanon Daily News: Trump expected to withdraw from Paris climate accord as European allies protest
Lebanon Daily News: Democrats vent but can't stop Trump from leaving Paris climate agreement
Lancaster Intelligencer: Oregon governor signs transgender equity bill into law
York Dispatch: Analysts: Leaving climate deal likely wouldn't add U.S. jobs
York Dispatch: Advocates wary of 'massive overhaul' planned for state services
York Daily Record: Families touched by addiction feel betrayed by Trump's proposed cuts
Carlisle Sentinel: TMI bailout in question among Capitol lawmakers
Patriot News: Pa. auditor general posts department's spending online, encourages others to do the same
Lehigh Valley
The Morning Call – Capitol Ideas: Pennsylvania lawmakers disclose free trips, gifts, tickets
The Morning Call: Two and done? Allentown council closer to approving mayoral term limit referendum
Reading Eagle: Comey approved to testify before Senate intelligence committee, Comey associate says
Express Times: Warren County's future the subject of freeholder candidates' on-air debate
North by Northwest
Centre Daily Times: Trump discusses trade deficit with visiting Vietnam leader
Centre Daily Times: Nunes, sidelined from Russia probe, launches one into 'unmasking' of Americans
Centre Daily Times: The climate-change pact is more popular than Trump – and the senators who oppose it
Williamsport Sun Gazette: Top Trump aide exiting: First shoe to drop in wider shuffle?
Erie Times-News: Pa. attorney general talks opioid crisis at Erie symposium
Opinion
Times-Tribune: Reduce 'gift' number to $0
Times-Tribune: KELLY: Torches and pitchforks at the ready
Standard Speaker: De-gifting
Lebanon Daily News: Congress: An entrepreneurial opportunity
York Dispatch: Bipartisan initiative needs public support
Patriot News: Get the foxes out of the henhouse – adopt a statewide gift ban for Pa. pols
Patriot News: Comedienne Griffin's vile stunt is just another hit to civility in our politics
Centre Daily Times: Get serious about 'America first'
Williamsport Sun Gazette: Calmed by conditions, supervisors OK medical marijuana plant
Express Times: Poll: Should Pa. offer tax credits to keep TMI operating?
Bucks County Courier Times: Problem Solvers lead the way
Tribune Review: Fat-thumb politics
Daily News: Is this the best piece ever written about Donald Trump?