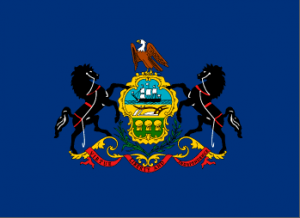 Rendell says the DNC is short on funding for the Philly convention, the "porngate" report is delayed and we look at Hillary Clinton's chances in western PA. Good morning politicos, here's the Playbook!
Rendell: Philly DNC $10 Million Short: The Democratic Party has just under two months to make up the gap.
Analysis: Can Hillary Hold On in Western PA? (Maps): A look at whether Clinton is over-performing in the increasingly red Appalachian portion of the commonwealth.
"Porngate" Press Conference Cancelled: Solicitor General Bruce Castor wasn't satisfied with the special prosecutor's report of the lewd email scandal.
Ardo Explains Why He Resigned as Kane's Spokesman (VIDEO): Chuck Ardo is officially stepping down today.
PA Veterans' Group Nets $200K Contribution from Trump Foundation: Racing for Heroes received the "life-changing" donation from Donald Trump's January fundraiser.
Reader Poll: Will Rep. Fattah Be Found Innocent or Guilty?: We ask our readers what will happen to the Congressman.
Reader Poll: Quigley Deserved to Go: A plurality agree with the ex-DEP Secretary's ouster.
Statewide
Capitolwire: Education groups, districts they represent disagree over House member's alternative funding proposal
WITF: Three Mile Island to test warning sirens Thursday
WITF: Survey: Midstate companies cut back on health care options
WITF: State budget impasse forced nonprofits to borrow $172 million
Philadelphia
Inquirer: Feds ask: Did Fattah's au pair get special treatment from Phila. University?
Inquirer: Equality Forum to hold summit during DNC
WHYY Newsworks: Congresswoman Bonnie Watson Coleman faces primary challenge from anti-abortion Democrat
WHYY Newsworks: 'Porngate' investigators back to work with $159,000 tab running
WHYY Newsworks: Toomey faults McGinty for supporting Iran nuclear deal
KYW: Ralston Center Aims To Help West Philadelphia Seniors With 'Age-Friendly' Initiative
Philly Business Journal: Pa. medical marijuana program expected to be ready in 2018
Philly Business Journal: PoliticsPA: Rendell says 2016 DNC is $10M short
SEPA
Bucks County News: National committees look to a hot 8th District race
Delco Times: Pa. A.G.'s office: Report on emails isn't ready yet
Delco Times: Survey says Pennsylvania budget fight inflicted damage on social services
Pittsburgh
Tribune Review: More affordable housing for low-income residents to cost Pittsburgh $10 million a year
Tribune Review: Judge dismisses lawsuit filed by developer, landowners against Middlesex fracking opponents
Tribune Review: BNY Mellon meets goal of cutting $500M in expenses ahead of schedule
Post-Gazette: Allegheny County introduces trails app for county parks
Post-Gazette: Port Authority's costs to reduce fares: $7.57 million
Business Times: CCAC, Westminster College sign collaborative agreement
WTAE: Several townships, boroughs to get traffic signal upgrades
Southwest
Tribune-Democrat: Johnstown ethics, loan review proposals to go before city council for vote; could be on ballot in '17
Altoona Mirror: City Council allocates money for recreation
Altoona Mirror: Audit says Reade Township Municipal Authority has billing issues
Observer Reporter: Ohio man suing jailers and county
NEPA
Pocono Record: Commonwealth Court grants Pocono Community Theater tax exemption
Pocono Record: Middle Smithfield community garden officially opens
Standard Speaker: Mahanoy Area approves proposed budget with tax increase
Citizens Voice: New W-B city administrator brings 'fresh eyes' to dream job
Times Leader: Fatal overdoses hitting record levels in Luzerne County, report says
South Central
Patriot-News: 'Porngate' report will come 'at the earliest date available,' AG's office says
Patriot-News: Here's why it's so tough to get a bill passed in the Pa. Legislature, report
Patriot-News: 'A great victory': Harrisburg school officials, teachers union approve new contract
Patriot-News: 'Symbolic' or not, Harrisburg School Board approves first tax cut in years
Patriot-News: Harrisburg plans to open 24-hour police station in Allison Hill neighborhood
Carlisle Sentinel: Saluting a life of service in Carlisle for Paul Strickler
Carlisle Sentinel: A PET project for Carlisle volunteers
Lehigh Valley
Morning Call: Platinum Plus dancers agree to end wage lawsuit for $283,000
Morning Call: Kathleen Kane's news conference on porn email probe is back on
Morning Call: CDC to set up network of labs to fight tough bacteria
Reading Eagle: Schuylkill Valley Sports to shift at Fairgrounds Square
Reading Eagle: History Book: Reading almost had bridge named after Teddy Roosevelt
North by Northwest
Centre Daily Times: Sen. Jake Corman looks ahead in wake of budget crisis
Centre Daily Times: OAG rejects grand jury claim in Sandusky case
Centre Daily Times: Penn State grad Matt Woods is printing possibilities as a CEO
Erie Times News: Patients pay more for prescription drugs
Erie Times News: Erie County Gaming Revenue Authority invests in loan fund to boost small business
Opinion
Times Leader: Reserve time in your holiday for National Moment of Remembrance
Altoona Mirror: Heroin arrest numbers do not add up
Tribune Review: Pa.'s corporate handouts
Post-Gazette: Kane's confusion: Another strange act in the attorney general follies
Post-Gazette: An advance for Science: Jeremy Berg of Pitt becomes editor of key journal
Post-Gazette: Why fight for Fallujah? The U.S. only loses in this Shiite-Sunni battle
Inquirer: Legalize Uber, downsize the Parking Authority
Patriot-News: Here's why we shouldn't scrap Pa's gun background check system
Blogs
Citified: Philly Schools Plan to Recognize Two Muslim Holidays
2 Political Junkies: The Tribune-Review Editorial Board Is Lying To You About Voter ID Fraud
Keystone Crossroads: Delegates hustle for cash to travel to DNC
Keystone Crossroads: With commutation, the window to freedom opens a crack for lifers in Pa.